Published on July 14th, 2016 in: Current Faves, Horror, Movie Reviews, Movies, Reissues, Retrovirus, Reviews |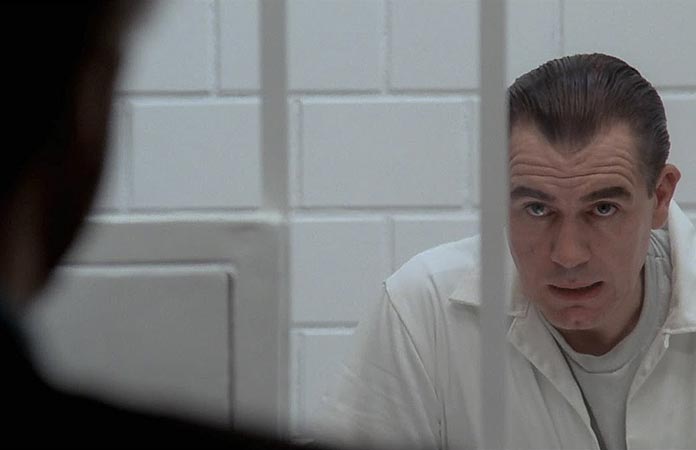 Toronto residents! If you haven't seen Manhunter in a while or if you've never seen it on the big screen, you'll get your chance tonight at The Royal, where the Neon Dreams Cinema Club is putting on a screening of the film at 8:00 p.m. As always, come early for the pre-show and remember that The Royal is a fully licensed venue.
When most people think of Dr. Hannibal Lecter, they think of Anthony Hopkins. This is a bitter pill to swallow for those of us who fell in love with Bryan Fuller's Hannibal and subsequently, Mads Mikkelsen as the titular killer. Yet even before that TV show birthed the devotees known as Fannibals, there were still those of us who always gave Hopkins' portrayal of Lecter the side-eye. After all, he wasn't the first to take a crack at the doctor cum psychopath (even though they only called him a psychopath because they didn't know what else to call him).