Published on April 16th, 2016 in: Blu-Ray, Feminism, Gaming, LGBTQ, Magick, Movies, Music, TV |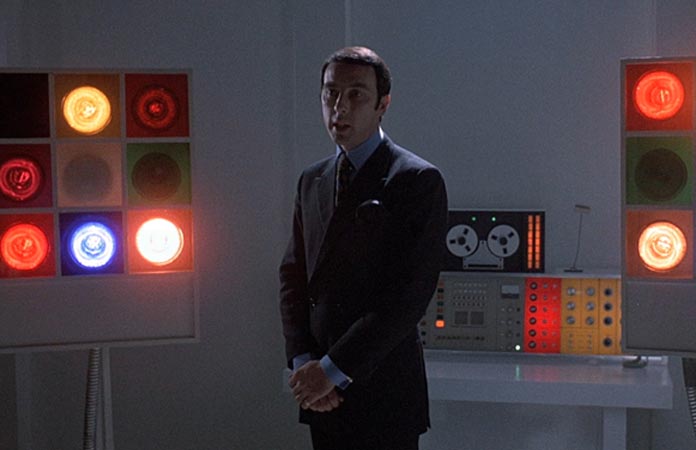 Congratulations to Rue Morgue Magazine for winning the RONDO AWARD for Best Magazine. What are the Rondo Hatton Awards?
"The Rondo awards, named after Rondo Hatton, an obscure B-movie villain of the 1940s, recognize the best in classic horror research, creativity and film preservation. This year's e-mail vote, conducted by the Classic Horror Film Board, an 18-year old online community, drew a record of more than 3,400 votes as fans chose among 35 categories."
Well done, Rue Morgue!
If you're looking for some new music this week, might we suggest checking out Popshifter's exclusive stream of Bloody Knives' I Will Cut Your Heart Out For This, which dropped on April 15? It's shoegaze, it's goth, it's got gorgeous vocals, and it's loud as hell.
Also on the new music list is a live album from Professor Longhair recorded in 1976, the Nigerian music compilation Wake You Up! Volume 1, and eccentric pop singer Dinner's Psychic Lovers. Meanwhile, on the Everything Is Scary blog, I discuss how Manchester duo Demdike Stare's collages of sound and imagery provoke responses akin to nightmares.
Have you ever heard of Clela Rorex? She issued the first gay marriage license in Boulder, CO in 1975, thus helping to chip away at bigotry and homophobia.
Matt Keeley at Unicorn Booty discusses, in detail, how the recent trans episode of Powerpuff Girls is actually transphobic. But on the other hand, there's also a heartwarming post about how Rihanna helped one of her gay fans come out. With all the news of homophobic celebs, it's nice to read something positive.
In further TV news, Tyler Hodg has finished Season 10 of Trailer Park Boys on Netflix. Despite being mostly disappointed with this season, he thinks that the finale was excellent and might even make you cry, in addition to paving the way for an even better Season 11.
Laury Scarbro is equally smitten with the most recent episodes of Outsiders and Sachin Hingoo feels much the same about Broad City. Speaking of Broad City, Sachin has a preview of the upcoming mini-series Time Traveling Bong, starring Ilana Glazer and Paul W. Downs. Rue Morgue gives Tom Noonan, who stars in the SyFy TV version of 12 Monkeys, the "Sinister Seven" and Biff Bam Pop recaps the premiere episode of Season 4 of Orphan Black!
In the mood for gaming? Although Tim Ford at Everything As Scary thinks Don't Starve: Shipwrecked is less scary than its predecessor, he still gives it a fair shake.
There is much to discuss on the movie front. The casting of Scarlett Johansson in the upcoming film adaptation of Japanese Manga Ghost in the Shell has many crying "whitewashing" (and for good reason). Jeffery X Martin looks at the Death Walks Twice Giallo box set from Arrow, I am gravely disappointed in new horror flick 13 Cameras, and Women and Hollywood has a list of women-centric films playing near you this week.
Finally, if you haven't heard of Doreen Valiente, that should change. This VICE article points out that this mother of modern witchcraft was also a pro-choice spy.