Published on June 3rd, 2016 in: Current Faves, Exclusive, Music, New Music, New Single, Streaming, Upcoming Releases |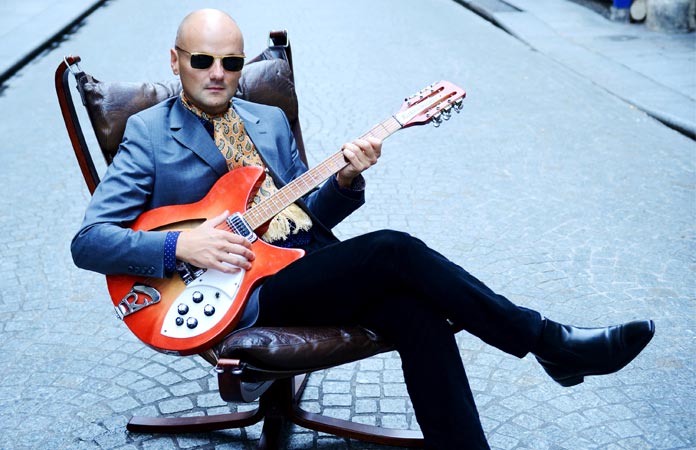 The third single from Popincourt, "Happy Town," provides an answer to what might have happened if Paul Weller had been French instead of English.
Check out our exclusive stream of Popincourt's latest single from their upcoming album A New Dimension To Modern Love, released on June 17 from Jigsaw Records.
Popincourt says of the track:
On this one, I really wanted to have an up tempo beat, mixing Soul and Pop. I had "Dancing In the Streets" by Martha and the Vandellas in mind, but as well "The Gift" by the Jam. Then came the first terrorist attack in Paris early 2015: I was at this Unity March in Paris on January 11. Something you cannot forget: great sadness but at the same time this massive feeling of fraternity. People were even kissing cops!

I finalized the lyrics having this in mind, in a very naïve and optimistic way: the power of the street, the music that could change the world, the fact to live any minute "now"! Sadly enough, I received the master of the album two days after the second terrorist attack where 130 people were shot dead, some of them at this rock venue, le Bataclan, in November 2015.