Published on June 27th, 2016 in: Exclusive, Music, New Music, New Single, Streaming |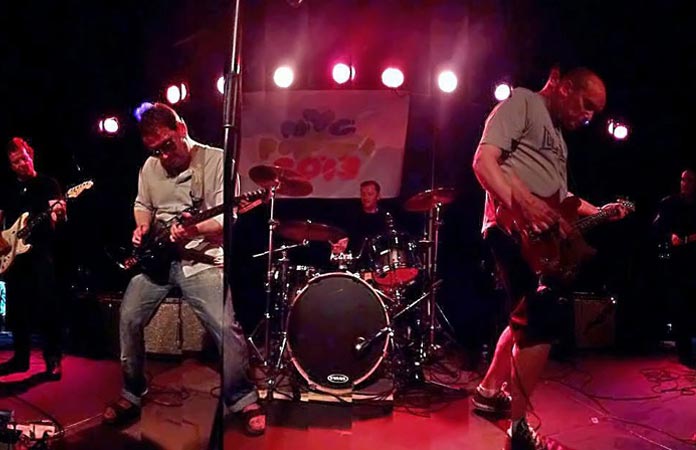 Back in the days of MTV's 120 Minutes, C86 darlings Close Lobsters were a fave. "Let's Make Some Plans" reminded me of the heady days of when I first got into college radio. Granted, those days were just a few years earlier, but when you're a teenager, that stuff matters. I listened to their '88 releases Headache Rhetoric and What Is There To Smile About? fairly obsessively well into the early '90s.
After a hiatus of almost 20 years, the Scottish band returned briefly in 2009 with a retrospective singles collection, but reformed for real in 2012 for a few live shows, releasing the EP Kunstwerk In Spacetime in 2014. On June 3, the band's newest EP, Desire and Signs, was released by Shelflife Records.
"Wander Epic Part II" is the B-side to the latest single "Under London Skies" and here's what the band has to say about it:
"'Wander Epic' is a yarn/yearn of disorientation in the spirit of Close Lobsters. Saudade for the vast and endless sea. Who are we and what do we need to do to be part of the world? If you listen to all three parts as a continuous (w)hole the streams that run down to the sea are revealed."