Published on February 27th, 2016 in: Comedy, DVD/Blu-Ray Reviews, Feminism, Horror, ICYMI, LGBTQ, Movies, Pro Wrestling, Reviews, TV |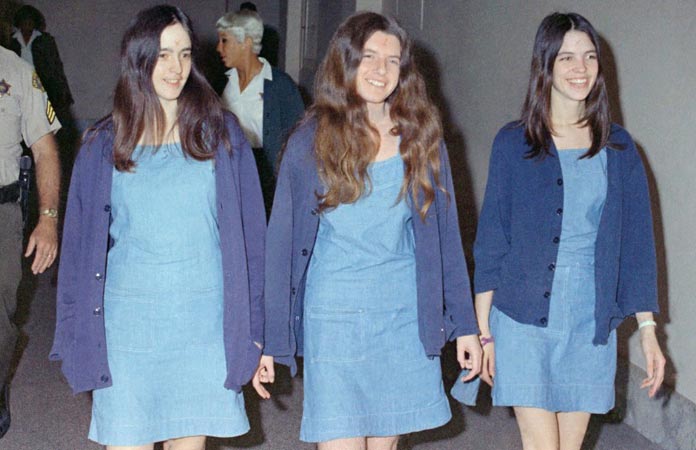 Let's get things started with some OMGWTFLOL and a short history of women throwing their tampons at you.
Do you like Charles Manson? Sure, we all do! Popshifter's latest podcast is available now and it's full of commentary on The Veil, The Sacrament, Lana Del Rey, and other cult-related ephemera.
The tenth season of The X-Files ended this week and the Internet hivemind was not exactly pleased. Read what Jeffery X Martin thought of each of the six episodes.
Still not satisfied? FINE. Here's my take on Season 10.
Full House is back! Well, sort of. Tyler takes on the first three episodes of Fuller House, the reboot that everyone/no-one wanted. Commiserate with Laury on The Walking Dead and Outsiders, and laugh with Sachin about Lucha Underground and Broad City.
The Oscars air on Sunday and while everyone's been buzzing about #OscarsSoWhite, let's not forget that they aren't exactly queer-friendly, either. Here are 5 unfortunate truths about LGBT diversity in Hollywood, plus a scathing assessment of the industry's transphobia from nominee and transgender musician Anohni.
There is a lot of music news this week, and Unicorn Booty has you covered on NOW HEAR THIS! Learn all about the need for the #FreeKesha movement, Santigold's latest album, and more.
Looking for some new music? May we suggest Santigold, Emitt Rhodes, Bill Carter, Golden Daze, or Wolfmother?
On the movie front: Tim Murr wonders why 1988's Alien Nation doesn't have a proper Blu-Ray edition, Jeffery X Martin wanders down the darkly humorous path of disenfranchisement with Criterion's new release of The Graduate and calls Creed "one hell of a movie." If you live in Canada, you can check out the new CBC documentary Girls' Night Out, which discusses the sobering personal cost of binge-drinking.
What happened this week on Today In Pop Culture? The RMS Britannic, Lawrence Welk, Nazis, Tootsie Rolls, and clones.