Published on March 13th, 2016 in: Blu-Ray, Canadian Content, Comics, DVD/Blu-Ray Reviews, Feminism, Horror, ICYMI, Movies, Music, Netflix Reviews, TV |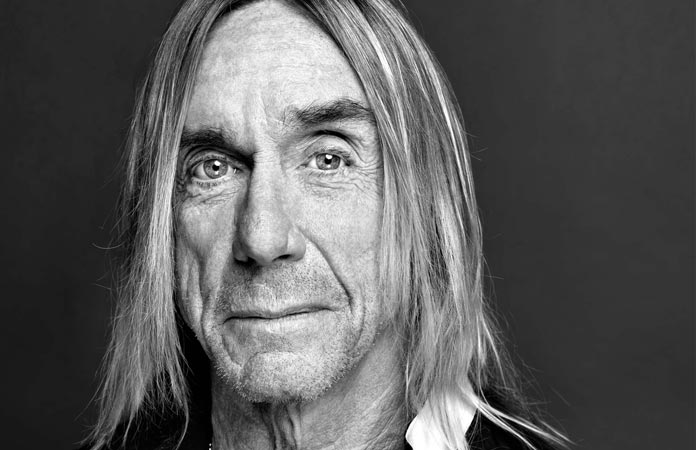 Iggy Pop has a new album out March 18, along with Northless, Lust For Youth, and Soft Fangs. There's also the Wayfaring Strangers compilation and a reissue of Haircut 100's Pelican West.
It's time to spring forward with pop culture news.
Tyler Hodg has finished watching all 13 episodes of Fuller House on Netflix and we've got the reviews to prove it. What's the verdict? Is the show good, bad, or somewhere in between? You'll have to read to find out.
Sean S. Baker's film Tangerine, filmed on an iPhone and focusing on the life and struggles of a transgender sex worker, is currently on Netflix, but you should also check out his short film Snowbird.
Divorced Dad may not be on Netflix (yet), but it's something you should see. Here's the problem: it's not available yet! The new webseries from the Astron-6 collective (Manborg, Father's Day, The Editor) is still seeking funding to finish the series, but for now, here's a teaser trailer. (P.S. I've seen the rough cuts of a couple of episodes and I laughed until I thought I was going to throw up. It's that weird and funny.)
At Popshifter, we watch TV so that we can talk about it, then you can read about it, and you can then feel better about all those thoughts you're having and feelings you're feeling. This week, we've got two episodes of Broad City, and while "Rat Pack" may not be as tight as "Game Over," the show continues to be one of the funniest on TV. Outsiders finally gives us the character development we've been waiting for, while The Walking Dead gives us welding, crying, but still no sign of Negan.
New music reviews this week include the deep freeze of Northless's Cold Migration EP, the emotionally raw yet gorgeous Let A Lover Drown You from Penny & Sparrow, a preview of Soft Fangs' The Light (out on March 18), and one you might have missed: Voivod's Post Society EP.
There were lots of movies to think about this week. Ron Howard's tribute to Jaws and Moby Dick, In The Heart Of The Sea, hit home video this week and while Jeffery thought it was a beautiful waste of time, I had more positive thoughts on the film. Arrow Video's American Horror Project Volume One, however, left no doubts in Tim's mind: it's a must-see, must-own box set.
We all have that one friend who hasn't seen those iconic classic films that everyone else has already seen. At Unicorn Booty, that person is Matt Baume. Witness his reaction to his first viewing of Bill and Ted's Excellent Adventure. You might also enjoy his liveblog of the first time he watched Hackers.
It's OK to admit that you are a fan of Archie Comics. If you haven't been keeping up with the students at Riverdale High out of a lack of time or fear of public shaming, there has been some news. Did you know that Jughead came out? He's not gay, but… well, you should read about the full details for yourself. Also on the Archie news front is this fascinating podcast called Radio Free Riverdale hosted by Torontonians Lucy Cappiello and Evan Munday. This week's episode features the podcast's first ever special guest, comedian Adam Wilson.
In other comics news, Marvel seems to be making greater strides towards gender inclusion. Here's our own Laury Scarbro with some thoughts on what this might mean for the future of comics.
What happened this week on Today In Pop Culture? Frankenstein, The Incredible Hulk, Barbie movies, The Fillmore, and songs about telephones.