Published on March 8th, 2016 in: Canadian Content, Comedy, Film Festivals, Horror, In Development, Media, Streaming, Trailers, TV, Underground/Cult, Upcoming Releases |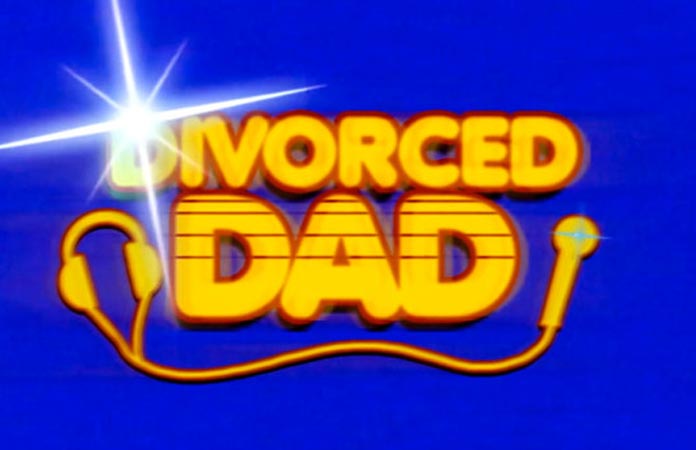 At 2008's After Dark Film Festival, I was part of an audience that went completely wild for a trailer for a nonexistent full-length feature from the demented minds of Adam Brooks, Steven Kostanski, Jeremy Gillespie, Matthew Brooks, and Conor Sweeney–collectively known as Astron-6. That film was called Lazer Ghosts 2: Return To Laser Cove and ever since then, asking people at these events about their favorite Astron movie is a bit like a secret handshake. If you already have a favorite, and especially if you share mine (it's 2014's The Editor), we're probably going to be friends whether you like it or not.
It takes a certain kind of person to be able to make it through an Astron film, and from my experience there's no middle ground between those that love their ostentatious, genre-bending projects and those that can't stand them. And hey, I get it. Serial Dadnappings, giallo sendups, and green-screen ultraviolent sci-fi horrors aren't for everyone. But boy howdy, are they for me.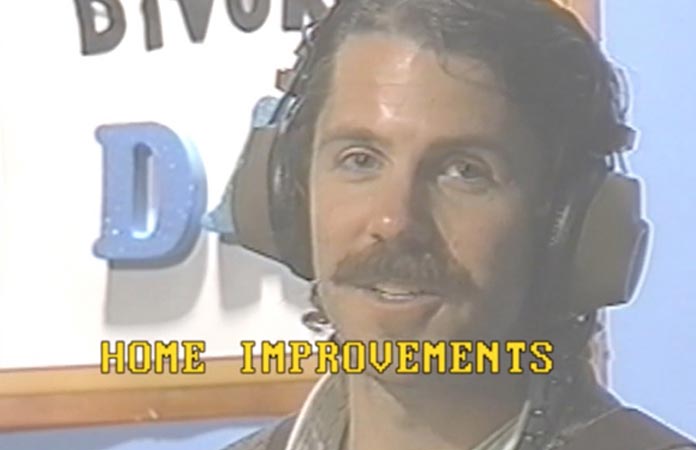 The latest of Astron's beautiful nightmares is the teaser for a bi-weekly TV series called Divorced Dad. It starts off as a humorous, but seemingly aimless, cable-access variety show, but quickly takes a sharp left into the realm of the viscerally disturbing as our inept host, his trusty sidekick, and a faceless producer careen into a Lynchian wormhole. At first glance, it looks like an Astron-6 Greatest Hits collection with their signature VHS style, but what lies beneath is something much meatier and more compelling. What's most exciting to me is that it's the synergy of three disparate and seemingly incongruous elements; Astron themselves, of course, Canadian hero and prolific writer/director Guy Maddin (My Winnipeg, Keyhole), and University of British Columbia film professor-turned-director Rachel Talalay (Freddy's Dead: The Final Nightmare, Tank Girl).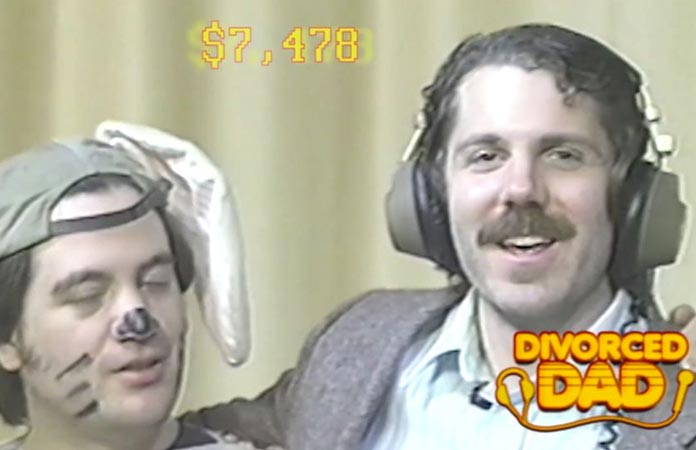 The addition of Maddin to this project, in particular, is intriguing. He's known for his singular directing style, darkly comic and surreal film and art projects, and is one of my favorite Canadian artists of any genre. His thoughtful and extremely dark work seems like almost the opposite of what Astron-6 tries to accomplish, but the idea of something that moody combined with Astron's style is delicious. Talalay brings to the table a laundry list of TV and film directing credits, including a few episodes of Doctor Who and one of my favourite guilty pleasures, the 1990s comic book adaptation Tank Girl which, being one of a relatively small number of VHS movies we owned back in the pre-Netflix days, I've seen upwards of two dozen times. When these elements are combined with the talents of the Astron-6 crew, you've pretty much got everything I like in one place.
If you're having trouble imagining how these Canadian film titans will co-mingle, you only have to watch the Divorced Dad teaser trailerthat Astron's just released to see the precise sort of pure-strain bat-shittery these folks have produced this time around. I can't wait to see the final product and I know that you, my friends, will too. Spread the word, and maybe the unreal Divorced Dad will light up your screens sooner rather than later.
RELATED ARTICLES: