Published on December 2nd, 2016 in: Current Faves, Feminism, Music, Music Reviews, Reviews |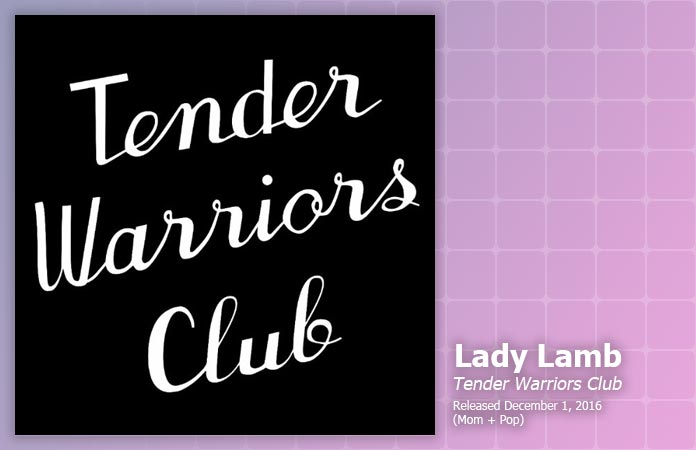 With her latest EP, Tender Warriors Club, the reliably wonderful Lady Lamb (a.k.a. Aly Spaltro), is consciously trying to keep an open heart. Her Tender Warriors Club website reads:
STRIVE TO
find the courage to be sensitive
be emotionally vulnerable
connect
create
grow
be comfortable with & embrace solitude
never compromise their integrity
explore
be true
be kind
practice self-acceptance & self-love
give an honest effort
forgive
be present
be patient
be transparent.
As far as manifestos go, that's a damn fine one. And one that is utterly prescient. And Tender Warriors Club is a welcome addition to Lady Lamb's catalogue of delicate but fierce music. She wears her emotions on the outside, and causes us to do the same. I can't count the times that I've been moved to tears by her without even realizing I'm crying. Damn.
Continue reading 'Music Review: Lady Lamb, Tender Warriors Club'