Published on April 11th, 2014 in: Blu-Ray, Comedy, Current Faves, DVD/Blu-Ray Reviews, Horror, Reviews, TV |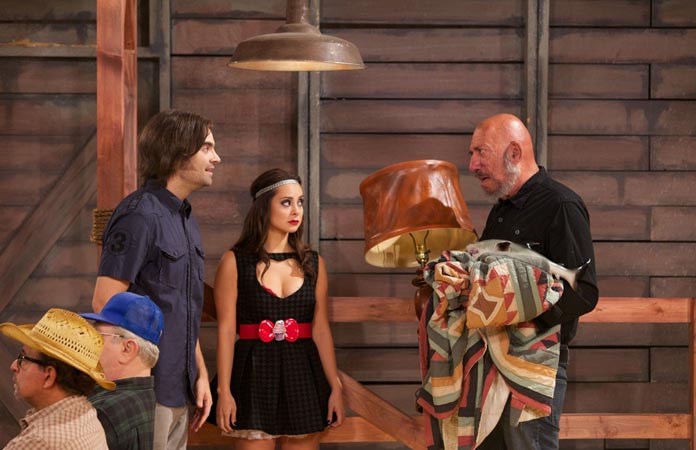 I dig the Hatchet series and Wrong Turn 2 and much of what Joe Lynch and Adam Green have brought us. They are obviously huge horror fans and that shows on the screen. When I first heard these two got together to make a sitcom I was a little confused because they didn't seem like the types. I assumed it would be horror-related but really didn't have a clue where they would go with a horror-related sitcom.
Holliston is about Joe Lynch and Adam Green, aspiring filmmakers who've been working on a film for years called Shinpads ("They score, you die.") They work at a studio that does commercials. Their boss, Lance Rocket, is played by Dee Snider from Twisted Sister. Joe and Adam host a TV show (and podcast) called Movie Crypt on which they play old horror films.
Continue reading 'Blu-Ray Review: Holliston: The Complete Second Season'