Published on September 19th, 2014 in: Current Faves, Music, Music Reviews, Reviews |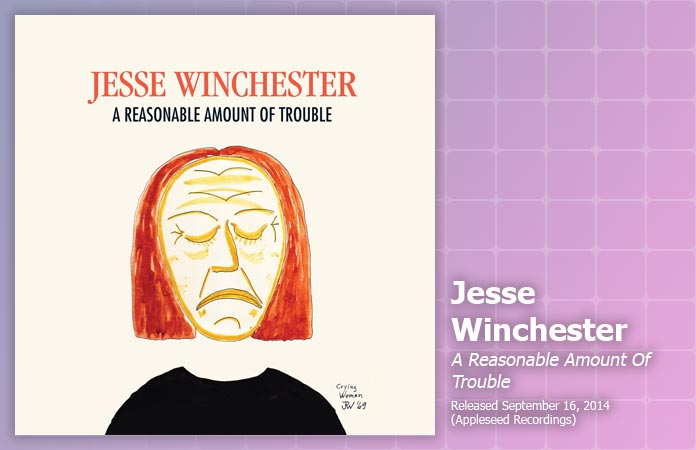 I turned on Elvis Costello's Spectacle for Neko Case, but after it was over, I was a Jesse Winchester fan. Like so many who found him from Spectacle, Jesse Winchester felt like my own special secret, this wonderful, warm singer who drew me in and disarmed me with his completely singular voice.
No one sounds like Jesse Winchester. Warmth is the word I keep coming back to when describing his voice, like a warm blanket and a cup of tea, or strong reliable windows against a storm. He's soothing. His voice is buoyant and gentle. He imbues his songs with honesty and can take simple phrases and make them magical. Unfortunately, he passed away in April of this year. He was one of a kind.
Continue reading 'Music Review: Jesse Winchester, A Reasonable Amount Of Trouble'