Published on July 12th, 2016 in: Blu-Ray, DVD/Blu-Ray Reviews, Horror, Movie Reviews, Movies, Reissues, Retrovirus, Reviews |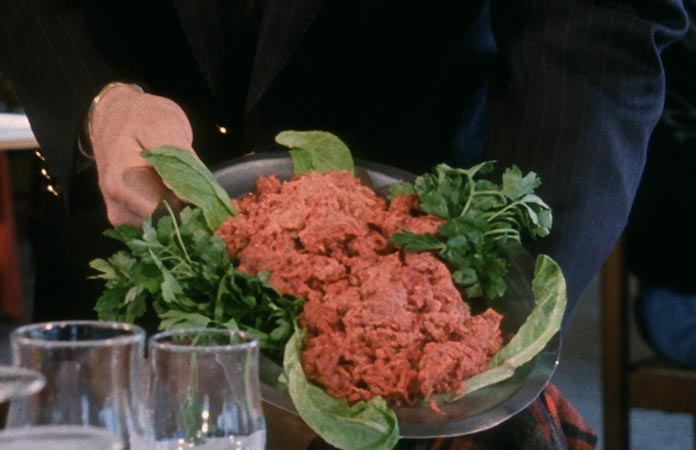 Italian horror movies are a strange and different beast. American horrors rely mostly on jump scares and urban legends, things that go bump in the night. Italian fright flicks don't care about your childhood scary stories. In fact, they don't even care about linear storytelling. Most of them are simply a pastiche of set-pieces, offering gross-out after gross-out, with the barest thread of a plot holding everything together. It's the visuals that matter, not the story.
That makes A Cat in the Brain all the more interesting. Lucio Fulci, king of the Italian gore movies, went straight up meta with this movie.