Published on April 20th, 2017 in: Current Faves, Music, Music Reviews, Reviews |
By Tim Murr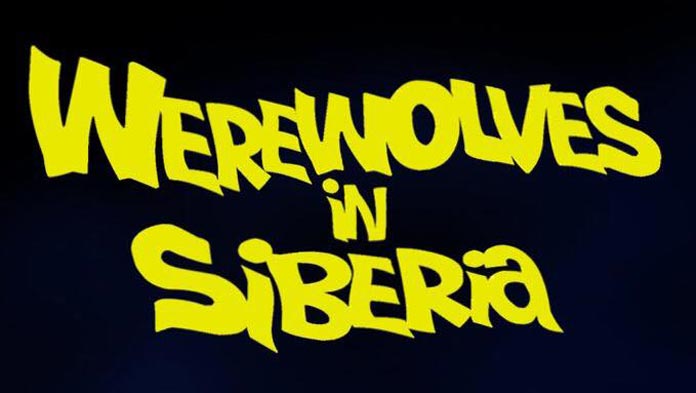 I've never met Chris Cavoretto in person, but I'm intimately familiar with his music. If the name doesn't ring a bell with you, Chris is the man behind the synth-wave project Werewolves in Siberia. Every time I'm listening to his music, the image I have is of a man in a dark basement, surrounded by computers and synthesizers, getting all garage-Frankenstein.

Much like his synth-lyncanthrope brethren, Wolfmen Of Mars, Werewolves in Siberia has been evolving to more dizzying heights of greatness with each release and Abyss and  In Memoriam are no exception. The music continues to create full movies in my head, but more ambitious, weirder ones!
Abyss consists of just two tracks, "Through The Abyss" and "Escaping The Abyss." Though the tracks clock in at less than ten minutes combined, they create an epic audio poem, kinda like a horror take on Dante's Inferno. "Through The Abyss" is a swirling and heady mid-tempo trip into a nightmare, while "Escape from The Abyss" is a tension-filled, jagged rush that leaves you drifting into the void.
In Memoriam opens with "In Search Of The Beast (The Monster Guys Theme)" and transports you to an eerie castle in a Gothic Italian chiller. Then "Fangoria Furia" lulls you into a false sense of security, before flexing some muscle and assuring you nothing is OK. "Bazaar Of Oddities (The Bazaar Cast Theme)" is like a trip through a museum of hideous and bizarre exhibits, but as you reach the end you realize, the exhibits are real. "Ghost Brothers (Ghosting Out)" is oddly fun and a track you can bob your head to. There's a bit of a 1980s hip-hop feel going on, but with that signature WiS dread riding on top, and it's just awesome.
In Memoriam ends with "Welcome To The Acker-Mansion (Home To The Famous Monsters)" a beautiful and fitting tribute to Forrest J Ackerman, the man behind the highly influential Famous Monsters Of Filmland magazine. He was a man who was dedicated to horror right up the end and his home was an amazing museum of horror memorabilia across all eras of film. I think this track pretty well captures the fun and special qualities of being a horror fan.
Great job, Chris! You've got two more winners here!
Abyss was released on April 14 and In Memorium will be out on April 21. Both releases can be ordered from Bandcamp.