Published on May 6th, 2016 in: Comedy, DVD, Music, Podcasts, Reviews, TV, TV Or GTFO, TV Reviews |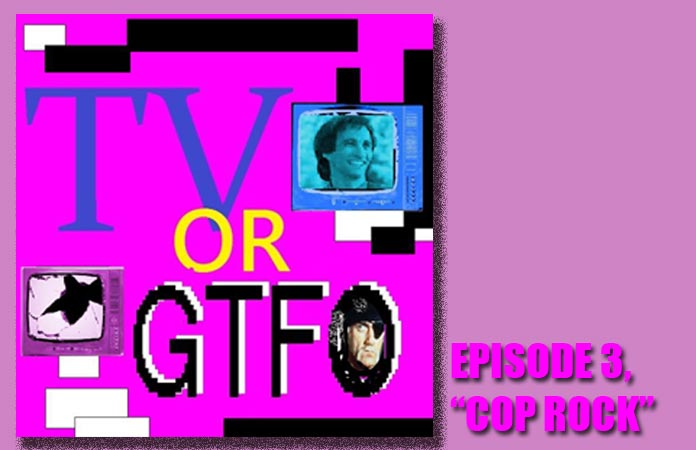 On this episode of TV or GTFO, Gary and Sachin review a short-lived curiosity of early 1990s television, the bizarre Steven Bochco (Hill St. Blues, L.A. Law, Doogie Howser, MD) project, Cop Rock. Rated one of the worst television shows in history by TV Guide, it's a musical police procedural where cops and elected officials tackle heavy topics like selling babies, serial rapists, entrapment, and bribery—in song?!
Here's a little taste of the series, soon to be available on DVD:
Will these incompetent cops ever complete a case without mishandling evidence? Why is the police chief constantly shooting his gun inside his office? Is $200 an appropriate price for a crack addict's baby? Is Randy Newman a genius or a madman? Has anything on television ever matched the fourth-wall-breaking final scene of the series? Find out at the link below, download the episode right here, or listen from your favorite podcast app!