Published on April 7th, 2017 in: Concert Reviews, Current Faves, Music, Music Reviews, Reviews |
By Julie Finley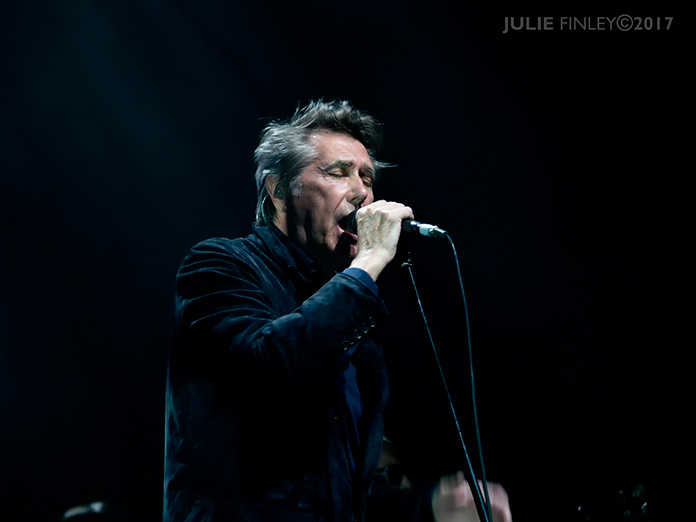 March 26, 2017
Cleveland, OH
I am happy to say that I had heard about Bryan Ferry returning to Cleveland through Ferry's Facebook page. There was so little publicity through any regional entertainment outlet that were it not for Facebook, I would have never even known about the show. I covered Ferry's performance last time he played in Cleveland, and to be quite honest, I thought that was going to be the first and only time I would ever get to see him perform live. So I am very surprised (and elated) that he came back!

He even stated towards the end of the night "Cleveland and I go back a long way…" and I found that to be odd, since I rarely come across anyone around here that expresses any sort of interest, or even an acknowledgement of him (this irritates the hell out of me, like… how in the hell do you NOT know he is?), let alone the fact that neither Ferry nor Roxy Music have been inducted in the Rock and Roll Hall of Fame (which is an absolute travesty. TuPac is being inducted this year, but no Ferry or Roxy!? It's criminal!!)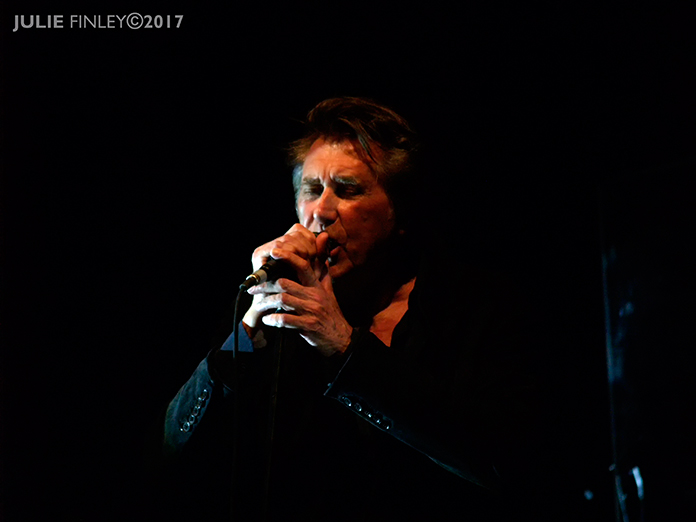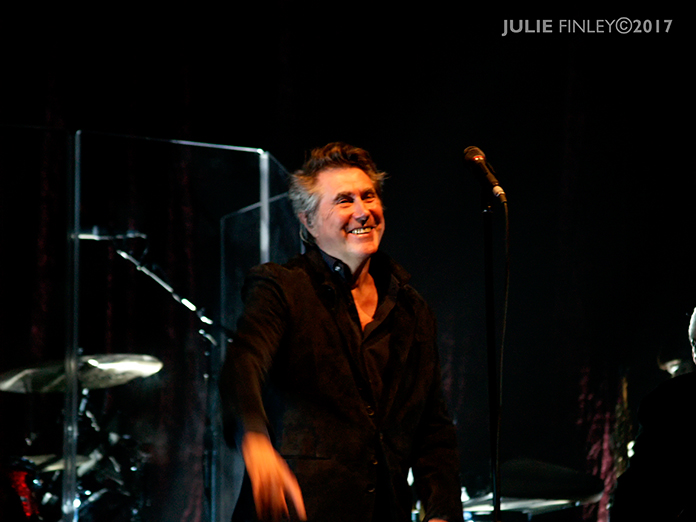 To be even more honest, I am very surprised that Ferry is able to tour, as he has had some health issues in the past few years that have prohibited him from performing. Now if 2016 taught us anything, it was that it was such a devastating year for the lives of other musicians (including many of his contemporaries). This was a wake-up call to PAY ATTENTION before it is too late. Many of our icons are disappearing and that has made me more dedicated to enjoying whatever moments I can while those icons are still with us. I have had many health scares in the past few years which challenged my own mortality, so there was no way I was going to miss this show.
And what an excellent show it was! I wasn't totally sure what to expect in regards to his setlist, because his latest album, Avonmore, came out towards the end of 2014, but I was pleasantly surprised (who am I trying to kid; I am still tingling from the show) by the songs he performed. I have accepted the fact that I will never see Roxy Music perform live. Still, I figured that Ferry would probably do a few Roxy songs even though he has more solo music in his discography. I just didn't expect to hear as much Roxy stuff as I did… and I couldn't be happier!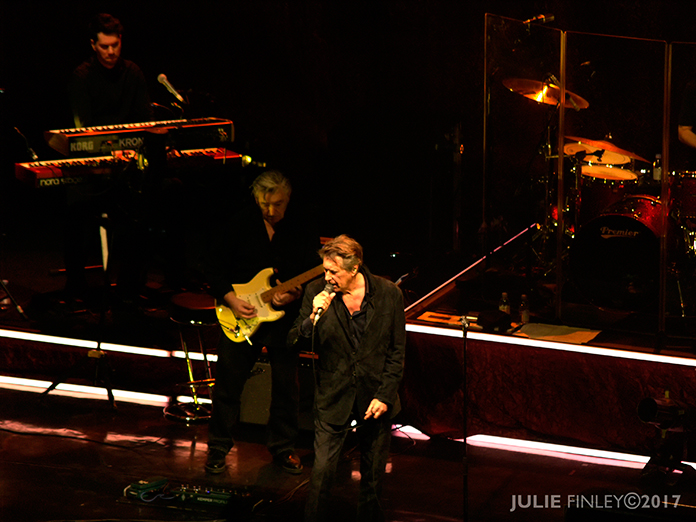 His Majesty (he has got to be the only man in his seventies that I have ever actually looked at as a heartthrob; he might actually be more attractive now than ever) opened the show with the always sexy "The Main Thing" (from Roxy Music's Avalon), a grand way to start the night. He then went into "Slave to Love," which is probably the most well-known solo song in his discography. I immediately suspected that something was up, and that he was going to surprise the hell out of the audience… and that's just what he did.
The third song was "Ladytron," and I actually yelled out an undignified "HOLY FUCK!" and gasped, as the shutter was wildly going off on my camera. I felt like I had to stop shooting photos for a moment, so I could just regain composure, and bask in the glory. Here he was, actually playing the one song in his discography that I have ALWAYS wanted to see done live, but never had the chance.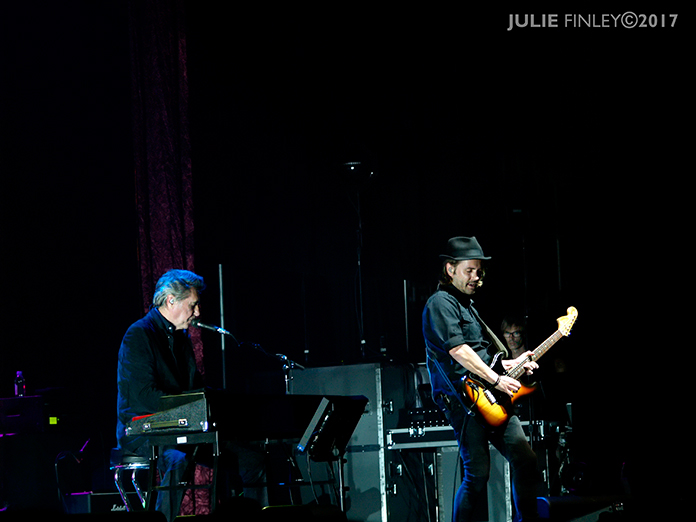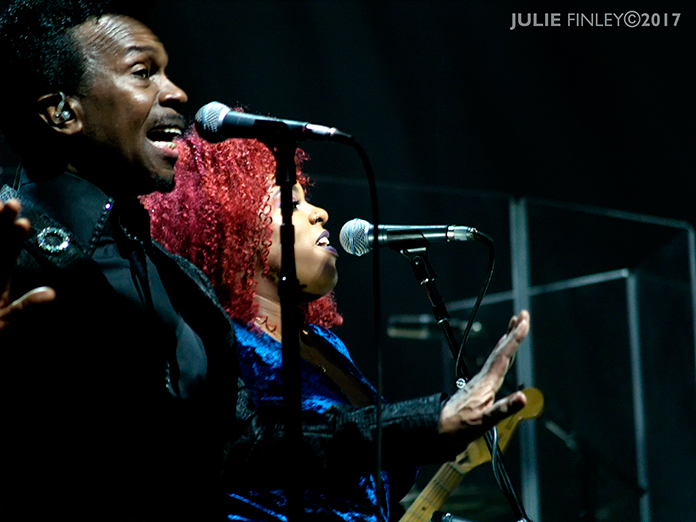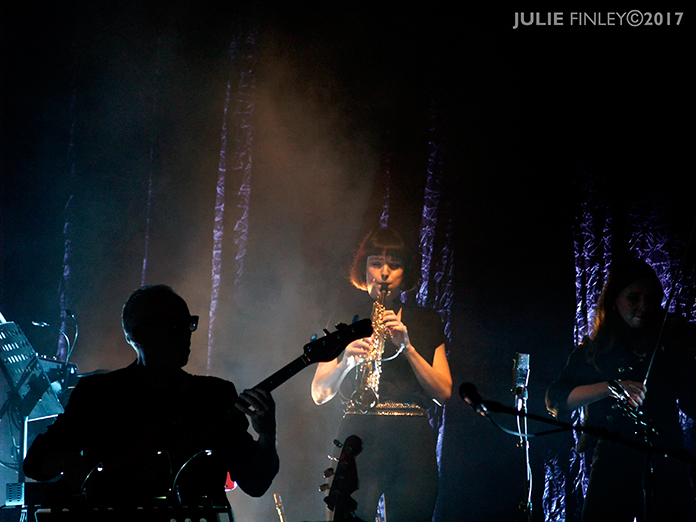 I must also express how absolutely incredible his backing band is. I recognized two of the musicians from the last show I had seen of his: Chris Spedding on guitar and the absurdly talented (and gorgeous) Jorja Chalmers on sax/keys/various wind instruments. Seriously, that woman is unreal!
I also recognized one of his swank backing singers as Fonzi Thorton, and I just LOVED his other backing vocalist, Bobbie Gordon, who totally killed it during Avalon. Jacob Quistgaard was also killing it, with leads that seem to flow from his adept hands like an ocean breeze. I was also quite impressed with the dexterity of the swirling violinist (which was something I don't remember seeing in his band from the last show), Marina Moore. I wish I knew who the rest of his band members were by name, because they certainly deserve to be applauded for their combined talents. Ferry has a good set of ears on him to hire such a gifted ensemble of musicians. The only things missing from the last show (I can't really say 'missing,' as the music is the obviously the most important objective here), were his hot-as-hell dancers.
As the night progressed, I started to hear more and more unexpected greatness. I do recall a small sampling of his solo works (like "Zamba," "Bête Noire," "A Wasteland/Windswept," and "Let's Stick Together"); a lengthy rendition of Neil Young's "Like a Hurricane" (during which he truly gave his band some time to shine); and many morsels of the Roxy Music catalogue.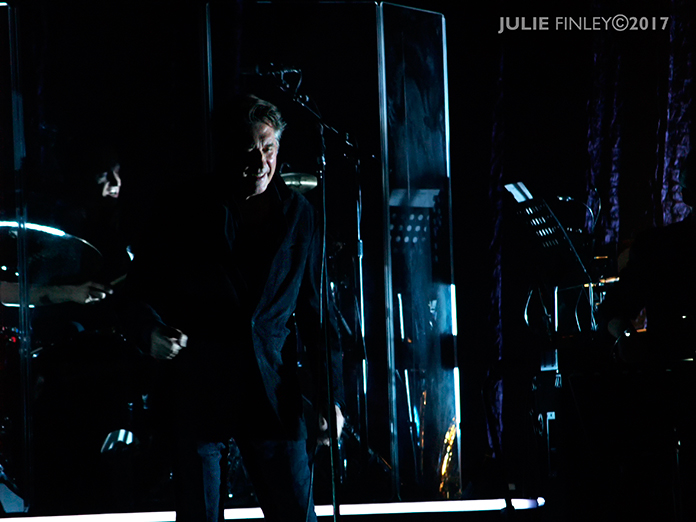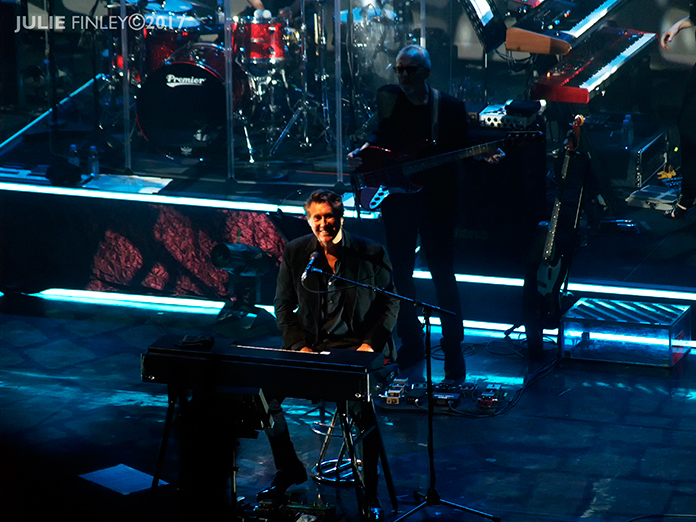 I counted at least 16 Roxy Music songs in the set, and although I don't have total recall of every single second, I can attest that, in addition to the ones I already mentioned, these were also played: "Out of The Blue," "Love is the Drug," "Stronger Through the Years," "Oh Yeah," "In Every Dream Home a Heartache," "Beauty Queen," "If There Is Something," "Remake/Remodel," "Virginia Plain," "More Than This," "Take a Chance With Me," "Tara," "Avalon," and the always beautiful "Jealous Guy." He even gave us another Roxy artifact in the encore, "Editions of You."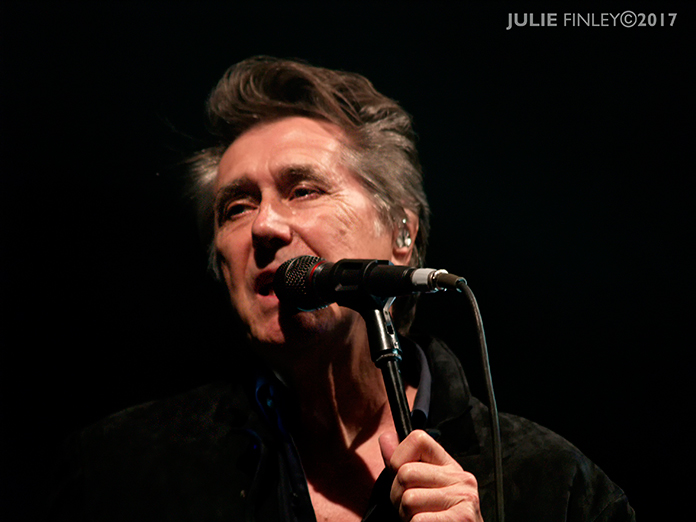 So with that much Roxy, you'd think that I actually saw a Roxy Music concert! Although I didn't see the actual band, I saw people who were equally as talented, performing songs that were written by their ring-leading maestro, Bryan Ferry (who needs to have "Sir" put in front of his name at some point!)
Ferry is such a top-notch, yet underrated, entertainer; he always goes above and beyond. He is a man with many talents, and the utmost respect for aesthetics. He is a unique musician in this world and an icon to be treasured. Few dates remain in his North American tour, but his website lists more dates throughout the world, for others in those regions to enjoy. http://bryanferry.com/live/