Published on December 30th, 2016 in: Best Of Lists, Comedy, Horror, Movies, TV |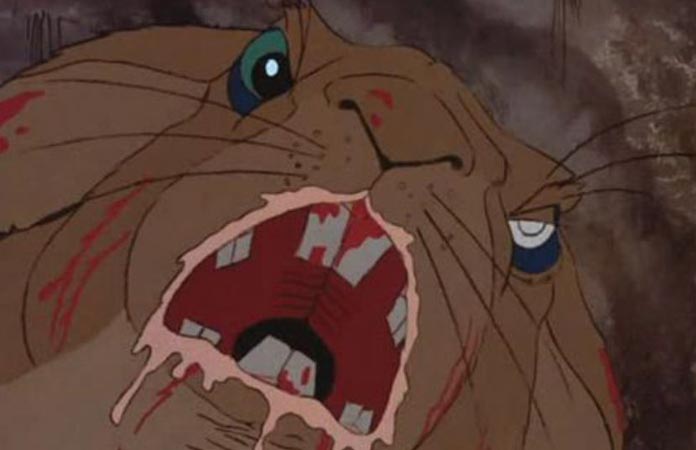 The year began with the death of David Bowie and then just got worse. Prince died in April, and throughout the rest of the year, dozens of other well-loved, talented, influential artists continued to leave this earthly plane. December continued the onslaught of pop culture deaths, with George Michael, Carrie Fisher, Richard Adams (Watership Down), and Debbie Reynolds dying within days of each other.
Still, there was a lot of amazing pop culture in 2016, which definitely helped ease the pain of these sad passings, as well as the foreboding political climate of the US (not to mention countries around the world; too numerous to mention). Here's hoping 2017 is less traumatic for all of us.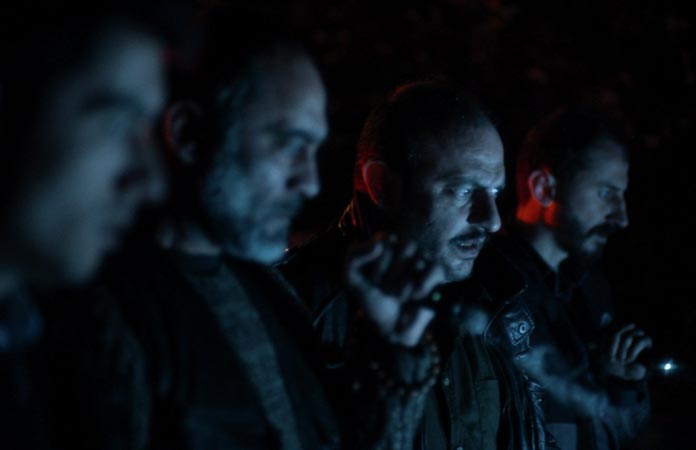 Best Movies of 2016
1. Baskin: "[Baskin] slips around within and outside of genres with a bizarre looping logic that both isolates the viewer from any kind of comforting structure while also tying everything together in a overarching nightmarish scenario…. [it] is nothing short of stunning. That it's Can Evrenol's feature debut is mind-blowing." (full review)
2. The Void: "When people complain about mainstream horror films, it's for a lot of reasons: clichéd writing, lack of character development, too much explaining, bad CGI, over reliance on jump scares that don't pay off, or the simple reason that 'it just wasn't scary.' None of those complaints can be lodged against The Void." (full review)
3. Deadpool: I started laughing during the opening credits and I didn't stop until the movie was over. That's not to say that Deadpool doesn't have its share of pathos, too. Ryan Reynolds might be good-looking, but he's more than just a six-pack and a square jawline. He's also a terrific actor with a lot of range. Morena Baccarin imbues Vanessa with a whole lot of sass and asskicking, even though she doesn't actually kick anyone's ass. Bonus points must be awarded to a mainstream Hollywood superhero movie with a pegging scene.
4. Keanu: Being only somewhat familiar with Key and Peele's comedy I didn't really know what to expect from Keanu, but I was far from disappointed. This is another movie which made me laugh from start to finish; just thinking about certain scenes weeks later would make me crack up all over again. If you want to get a stomachache from laughing, watch this movie immediately.
5. The Invitation: The IMDB synopsis reads, "While attending a dinner party at his former home, a man thinks his ex-wife and her new husband have sinister intentions for their guests." That's an enticing setup, but it doesn't convey the overwhelming dread and tension that fills every scene of this remarkable film directed by Karyn Kusama. Logan Marshall-Green's performance makes me think I should probably watch those two James Franco-directed movies he was in, while Theodore Shapiro's pitch-perfect score is one of the best horror film scores of the last few years.
6. I Am Not A Serial Killer: "I Am Not A Serial Killer is a fine example of the best that indie horror has to offer. It manages to blend genres without coming across as silly or self-indulgent and the result is something both breathtakingly original and genuinely scary." (full review)
7. Don't Breathe: "Some of the best horror movies traffic in the premise that someone who appears to be the initial villain of the film isn't actually the big boss. Don't Breathe twists this premise in on itself, unraveling the scares thread by thread. It's a nice change from those tiresome horror films that front-load the narrative and leave audiences bored as the final act of the film approaches." (full review)
8. The Autopsy Of Jane Doe: "The Autopsy Of Jane Doe is… a tremendously thrilling horror film that provides plenty of genuine scares and food for thought." (full review)
9. Black Mountain Side: "By not succumbing to the need some filmmakers have to explain every strange occurrence, and inserting some well-placed gore effects, [writer/director Nick] Szostakiwskyj turns Black Mountain Side into something viscerally scary." (full review)
10. Lights Out: How is it possible for a scene that already existed in the short film on which this movie was based to scare the pants off of me? That's the genius of Lights Out, which takes the simple of concept of being afraid of the dark and turns it into 81 minutes of sheer terror. It succeeds where adaptations like Mama failed: you don't really see the monster and you actually care about the characters being tormented. It also handles exposition exceedingly well, feeling akin to both The Babadook and Oculus, but far more frightening than both.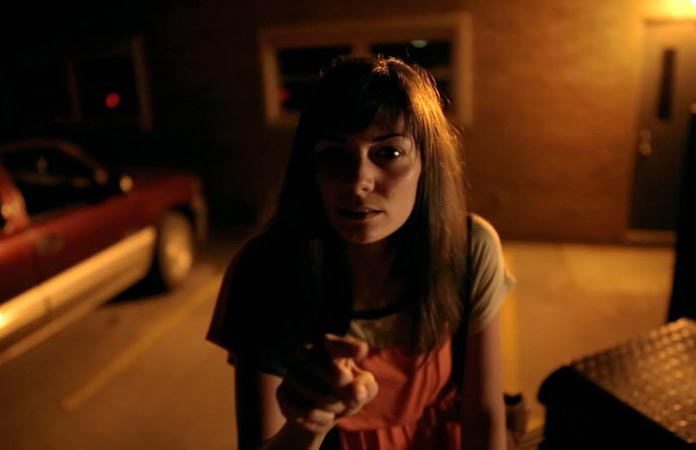 More Movies I Loved This Year
11. You Are Not Alone, 2016
12. John Wick, 2013
13. A Christmas Carol, 1970
14. Felt, 2015 (review)
15. Manson Family Vacation, 2015
16. Prevenge, 2016 (review)
17. Raw, 2016 (review)
18. The Witch, 2016 (review)
19. Cruising, 1980
20. High-Rise, 2016 (review)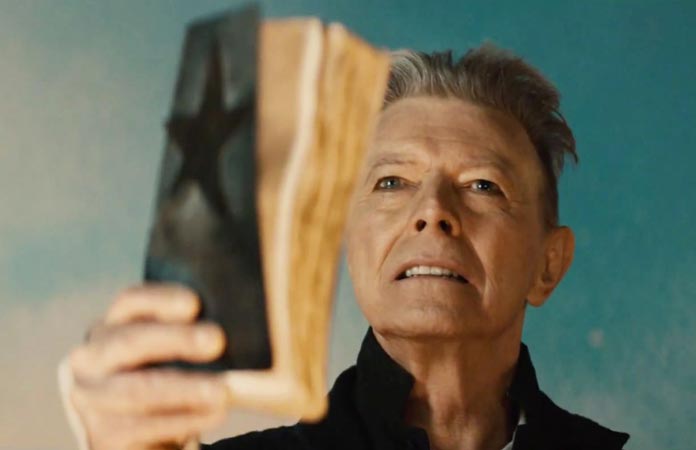 Best Albums of 2016
1. David Bowie, Blackstar: No doubt people will claim that the endless best of lists which place Blackstar at number one did so out of a sense of obligation. When one of the most original and influential pop stars of all time pens his farewell to the world in his last album, however, it's difficult to find any reason not to put it there. Blackstar is also a stunning work and far better than we deserve. "It's funny how beautiful people look when they're walking out the door."—Velvet Goldmine
2. Ty Segall, Emotional Mugger: "In a post-Bowie world, we've still got Ty Segall, and though Bowie left behind his glam trappings decades ago, it's still a viable genre… Emotional Mugger feels like new-millennium glam rock, and by the dark gods, we need it now more than ever." (full review)
3. Suede, Night Thoughts: After their triumphant return with Bloodsports in 2014, I did not expect Suede to put out an album that quite frankly, puts it to shame. While some are still lamenting Bernard Butler's departure more than 20 years later, the rest of us have embraced the fact that Suede is a far better band now than they ever were. Songs like "Pale Snow," "I Don't Know How To Reach You," and "Learning To Be" are as fantastic as anything on the band's debut, possibly even better.
4. JG Thirlwell, Music of the Venture Bros. Vol. II: "Even with a career spanning more than 30 years and encompassing innumerable musical styles and subgenres (all of them somehow still distinctively Thirlwellian), this is one of the best things he's ever done. And that's really saying something." (full review)
5. Iggy Pop, Post Pop Depression: "Some things can't be explained or interpreted; they just are, and they can only be felt. That's what Iggy Pop does best and that's why he's still relevant after all these years." (full review)
6. Bloody Knives, I Will Cut Your Heart Out For This: "In a time when singles dominate mainstream radio and dance clubs and even talented indie bands struggle to create consistency on their albums, I Will Cut Your Heart Out For This is a refreshing blast of cold air; everything fits together like a deadly puzzle." (full review)
7. Ghost, Popestar: Yes, it's an EP and yes, there is only one original song on it, with the rest being cover versions. But what cover versions! Echo and the Bunnymen and The Eurhythmics! Plus two more tracks that are clearly superior to the original versions… all of this proves that Ghost is much more than some Swedish folks in clever, creepy costumes. Live, they are unparalleled, displaying the kind of razzle dazzle that the world so desperately needs right now.
8. Big Black Delta, Trágame Tierra: "… there is no mistaking Big Black Delta for anyone else because simply put, no one else sounds like Big Black Delta. The only reason these songs aren't dominating the radio is that the music industry is so fractured and over-curated these days, it's likely no one would even know what to do with an album like this." (full review)
9. Odonis Odonis, Post Plague: "For those music fans that enjoy straddling the line between old and new with an eye to the future, Post Plague is most assuredly a genuine pleasure." (full review)
10. Vallens, Consent: "A stunning debut. Consent isn't perfect… but it's damn close to it. I expect even more amazing music from Vallens in the future." (full review)
More Albums I Loved in 2016
11. Muuy Biien, DYI (2014)/This Is What Your Mind Imagines (2012)
12. Marching Church, Telling It Like It Is (review)
13. Swamp Thing, Pray To Science
14 Tuns, Tuns
15. Various, Close To The Noise Floor (review)
16. TWRP, Guardians of the Zone
17. TWRP and Ninja Sex Party, Under The Covers
18. Cold Cave, Full Cold Moon (2014)
19. Lust For Youth, Compassion
20. Duran Duran, Paper Gods (2015)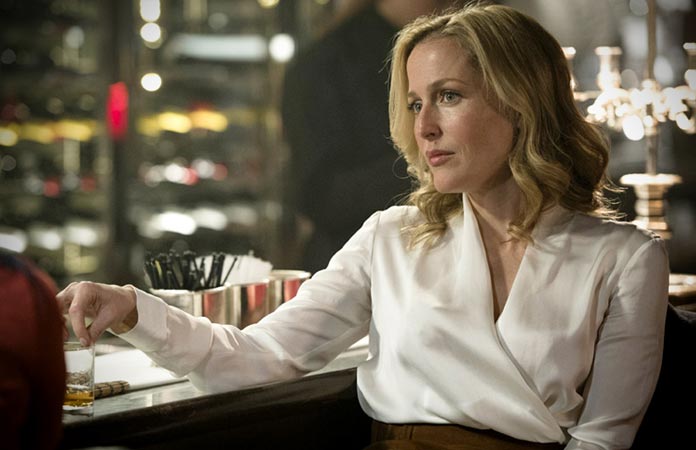 Best Television of 2016
1. The Fall: Those yearning for crime procedurals, cultural commentary, and the kind of inspiring feminist icon we need right now need look no further than The Fall. When I grow up I want to be Detective Lieutenant Stella Gibson, portrayed brilliantly by Gillian Anderson, clearly one of our finest and most underrated actresses. (read more about The Fall on Everything Is Scary)
2. Penny Dreadful: After years of putting it off, I finally caught up Penny Dreadful and fell in love instantly. I marathoned the first two seasons in anticipation of the premiere of the third, only to discover this latest string of episodes would be the show's last. What a pity. Penny Dreadful was breathtaking in its audacity, mixing actual history with horror icons in a fresh, inventive, and frequently riveting way. Like Stella Gibson on The Fall, Vanessa Ives is a feminist icon for the ages, and Eva Green another severely underrated talent. (read more about Penny Dreadful on Everything Is Scary)
3. Stranger Things: "With Stranger Things, the Duffer Brothers have not only done a marvelous job of tapping into the current zeitgeist of 1980s throwback culture, they've managed to make it refreshingly original and exceedingly watchable." (full review)
4. Luke Cage: "With Marvel's Luke Cage [Netflix] has released another skillfully written, cinematically shot, well-acted series that proves comic book stories are not just for kids. It's not the swear words, the violence, or the sex scenes, though. It's the way that real-world problems are viewed through the lens of the fantastical which that makes it all seem more authentic and compelling." (full review)
5. The Path: "The Path, as we come to find out throughout the course of the [first] episode, seems to be a religion that isn't based on any Christian religion, despite allegedly being based on The Way, but feels an awful lot like Scientology, as members ascend levels or "rungs of a ladder" to reach enlightenment… it's my inability to decide how much of Cal [Hugh Dancy] is hero and how much is villain that makes me the most uncomfortable, and that's what makes me want to watch the next nine episodes of The Path." (full review)
6. Daredevil, Season Two: "In Season Two, new challenges and new characters will put not only Matt Murdock in greater jeopardy, they will also put Hell's Kitchen in danger. Foggy continues to provide the levity that Daredevil needs; the violence and gore are amped up in Season Two and his humorous attitude towards things makes the show feel less dour and more realistic." (full review)
7. The Walking Dead: "So much of The Walking Dead TV show is about the thin line that separates humans from monsters, whether those monsters are the flesh-eating walkers or a possibly worse foe, the other humans who have allowed their humanity to slip away. Which of these terrible fates is worse?" (full review)
8. Venture Bros.: Now in its sixth season, Venture Bros. continues to be the best show you're not watching. Why is it still under the radar of the very folks who would love it if they just gave it a chance? It's animated and about superheroes and supervillains, things that are wildly popular right now, so it continues to boggle my mind that it doesn't dominate the world. Whatever the reason, don't waste another minute of your life not succumbing to this hilarious and wonderfully written show.
9. Peaky Blinders: The third season of Peaky Blinders is as over-the-top as ever, with heartbreak and violence around every corner. While Cillian Murphy's Tommy Shelby has quickly joined the ranks of pop culture's most iconic antiheroes, Paul Anderson's Arthur Shelby is the perennially wounded soul to whom we can all relate. And aunt Polly is still the baddest bitch around.
10. The Exorcist: "What The Exorcist gets right is what so many other attempts to replicate it have gotten wrong: complex characters that are fully rounded and sympathetic… and actually evoke fear." (full review)
Ten Things I Wanted To Watch In 2015 But Didn't Get A Chance To
1. 13th on Netflix
2. Arrival, directed by Denis Villeneuve
3. The Bad Batch, directed by Ana Lily Amirpour
4. Doctor Strange, directed by Scott Derrickson
5. La La Land, directed by Damien Chazelle
6. Loving, directed by Jeff Nichols
7. The OA on Netflix
8. Popstar: Never Stop Never Stopping, directed by Akiva Schaffer and Jorma Taccone
9. The Shallows, directed by Jaume Collet-Serra
10. Trash Fire, directed by Richard Bates
Thanks to the following for making 2016 so much better:
Everyone at Popshifter; Biff Bam Pop, Everything Is Scary, Modern Horrors, Rue Morgue, and The ScreamCast; Carol Borden; The Dark Carnival; Electric Six; Fannibals; Colin Geddes and Peter Kuplowsky; GoodLife; Beth Hahn's The Singing Bone; Megashaun; Papa Emeritus III and the Nameless Ghouls; The Reductress; The Speakeasy; Suzy at Suspirialand Tattoos and Genevieve at Power House Tattoos; Velvet Goldmine at The Royal Cinema; all the fantastic PR folks that help make everything possible (too many to list!); and that video about the fire at a Dunkin Donuts in Shamokin, PA.