Published on May 13th, 2016 in: Books, Culture Shock, Current Faves, Movie Reviews, Movies, Retrovirus, Reviews |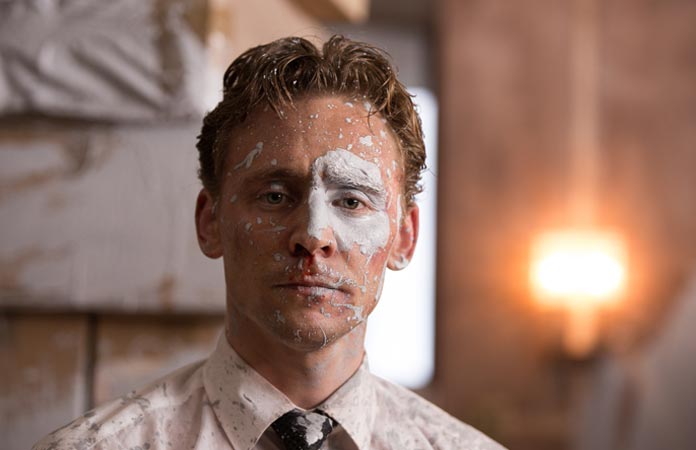 Ben Wheatley adapting a 1975 JG Ballard novel into a film starring Tom Hiddleston, Sienna Miller, and Luke Evans? It sounded too good to be true. With three planned screenings at the 2015 Toronto International Film Festival which were then reduced to two, and rumors of six hour lineups for the second screening's rush line, it was not an exaggeration to suggest that High-Rise was one of the most hyped films of last year.
Social media feedback was contradictory with terms like "brilliant" and "bewildering" tossed about (Crave Online's headline of "Impressive Erection" was the standout) and tales of people walking out during the screenings. The film later screened at Fantastic Fest to similarly divisive responses.
And then nothing was heard for months as Tom Hiddleston fans and cult film junkies waited for news of a North American release date.
Now, finally, it can be told. Is High-Rise just a lot of hot air?
From its opening shot to the final frame, High-Rise is one hell of a movie. Lurid, yet restrained, it's an outstanding synthesis of Wheatley's specific cinematic style and Ballard's dystopian dreams. Despite (or perhaps because of) the 1970s aesthetic it feels frightfully fresh, or at least prescient, sustaining an uncomfortable, unsettling blend of retro-futurism throughout its entire running time.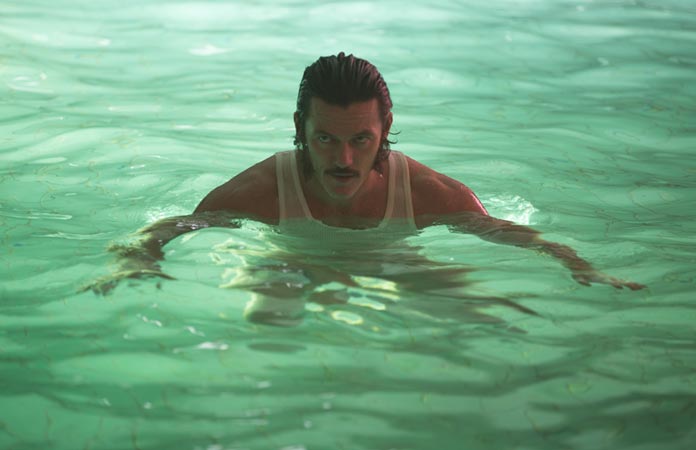 Reading the book after seeing the film provides further revelations. Screenwriter Amy Jump has managed to take Ballard's sprawling, sometimes self-indulgent words and transform them into a narrative that ebbs and flows in what feels like real time. The challenge of wrangling internal monologues into dialogue is one that plagues every writer who adapts text for the screen, but Jump has excelled at this task. Throwaway descriptions become dream sequences, characters who serve as symbols or mere ciphers are fleshed out (in some cases literally), while others have new backstories created to help us make sense of the genuinely crazy and frequently mixed-up world on screen. There are scenes in the film that are only hinted at in the novel, but these new concoctions blend in so seamlessly one wishes Ballard were still alive to appreciate them.
Does it sound like I'm being vague on purpose? If so, that's because High-Rise is such a rich text that to examine it too closely in a review would be to rob viewers of experiencing it for themselves. If you're wondering what High-Rise is about, that's a hard question to answer. Like the high rise depicted in the film, High-Rise is whatever you want it to be, a kind of tabula rasa upon which you can project your most hideous fantasies.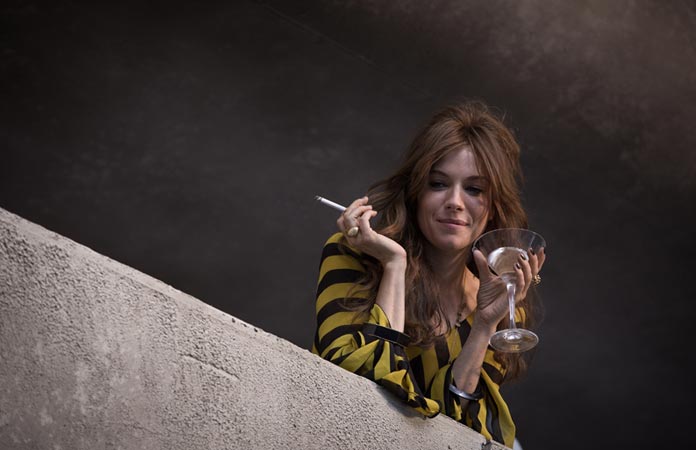 "Visual feast" is a cliché, and possibly an unwise term to use in a film in which people descend into a maelstrom of chaos and feast on pet dogs, but there are some superlative images in this movie. The high rise itself is a marvel, bringing Ballard's text to life in a way that is awe-inducing. Clint Mansell's original score, the of-the-time-period music (DAF and The Fall! My god!) the costume design, the color scheme, and I'll go ahead and say it, the cast, are all divine.
The actors in High-Rise are all lovely specimens upon which to gaze, even and perhaps especially when they've descended into a maelstrom of chaos. As Dr. Robert Laing, Hiddleston brings a depth to the role to which the novel only alludes while Luke Evans is the ultimate Robert Wilder. If Sienna Miller's knockout performance as Charlotte Melville doesn't earn her acting the respect it deserves, I'll be sad. Elisabeth Moss transcends Mad Men's Peggy Olson and even brandishes a credible English accent. Still, there could not possibly be more perfect casting than Jeremy Irons as Anthony Royal. Trust me on this one.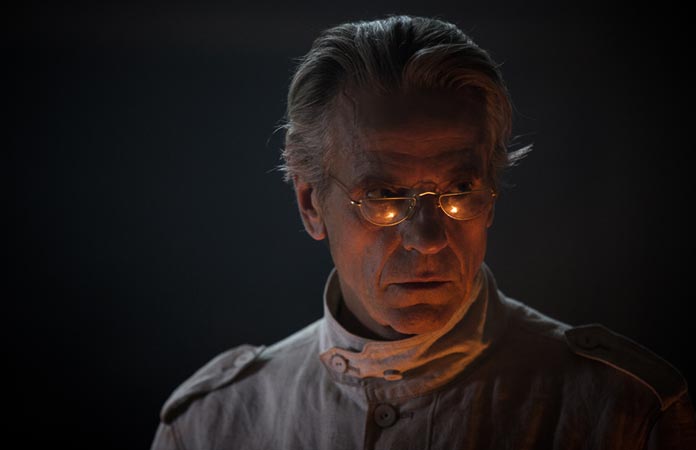 If anyone were to be disappointed by High-Rise it could be because the filthy, feral world it depicts is far too close to our own and thus, no longer shocking. This is a credit to JG Ballard's original, visionary masterpiece. That Ben Wheatley's film could make the whole grotesque menagerie feel like a delirious nightmare that you want to watch again immediately after the credits roll means that he should no longer be considered a mere "cult filmmaker" but a true master of the medium.
High-Rise opens in limited release in the US on May 13 and in both Toronto and Vancouver, Canada on May 20, through Magnolia Pictures.