Published on December 29th, 2016 in: Best Of Lists, Feminism, Music, Podcasts, Soundtracks and Scores, TV |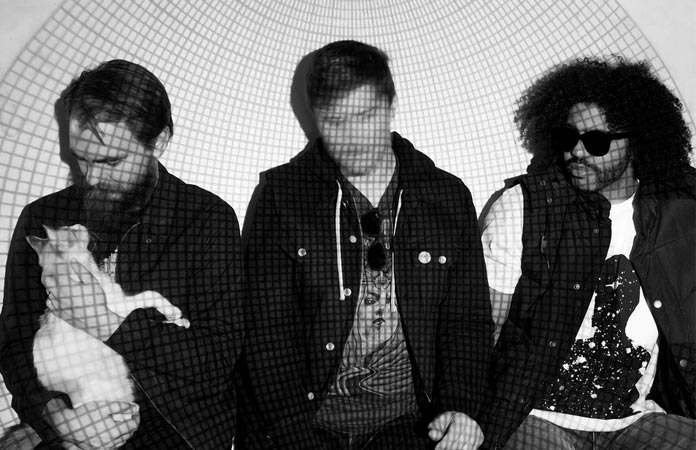 clipping.
As ever, my Best Of list is a list of… things. Stuff that made me happy. When looking back at 2016, it's hard not to feel a crushing ennui for all of those we lost and a general clusterfuckiness, but there were some gorgeous, delightful bright spots. Mine are, in no order whatsoever:

Midwest Farmer's Daughter, Margo Price: One of the best debut albums ever. Margo Price did her time with bands, and found a home with Third Man Records, who loved her just the way she is. And good on them, because she is amazing. She's got a fantastic voice, both lyrically and vocally, writing autobiographical lyrics and making the listener feel something. I had the great luck to see her live in 2016 (shoutout to the Waiting Room in Omaha, who consistently books brilliant shows) and she is incredible. (review)
Debutante, Cait Brennan: Another perfectly assured, genius level debut. Cait makes perfect, sparkly power pop that always stops me in my tracks. Debutante  is timeless and wonderful, a hook-laden treasure that reveals itself upon repeated listening. It's straight-up magic in music and Cait is ridiculously, obscenely talented. I can't wait to hear what she does next! (review)
It's A World Of Love And Hope, The Flat Five: Chicago's supergroup of power pop heroes, The Flat Five, released one of the most joyous albums I've ever been lucky enough to hear. Another debut album, it's a fully formed, super-delightful, giddily wrapped gift of candy sweet harmonies and clever, off-kilter lyrics. It's an instant mood lifter, and the album we need and probably don't deserve. (review)
Good Times, The Monkees: This is not a debut album, but it feels remarkably fresh. It was the 50th anniversary of the Monkees in 2016. You can't tell that by listening to the perfect summer album, Good Times. Micky Dolenz is in amazing voice here, and the songwriting (in part provided by a who's who of artists influenced by the Monkees) is spot on. If it's a swansong, it's a plum one.
Crazy Ex-Girlfriend: The first season is on Netflix, and you should really watch it. The story of Rebecca Bunch, who abandons her life to move to West Covina, California (when you watch the show, you will sing that place name) to pursue her high school (briefly) boyfriend. It's so much better than it sounds, because the songs (did I mention they break into song? Wonderful, witty, perfectly produced clever-as-hell songs?) are so fantabulous and catchy that I sing them all of the time. Creator Rachel Bloom is ridiculously, enormously talented and brilliant.
Hamilton: I'm not sure how I can be a huge fan of a Broadway play that I've never seen, but I am. Lin-Manuel Miranda's how-can-this-possibly-work Tony award-winning musical has led to a level of interest in the Founding Fathers that is heartening (save for the fanfic. That's a little much). The Original Broadway Cast Recording is never out of rotation, and so hooky that it should be illegal. Lin-Manuel Miranda is a national treasure (check out his Drunk History). 
clipping.: Getting into Hamilton this year led me to noise rap collective clipping. Rapper Daveed Diggs (Lafayette and Jefferson in Hamilton) and producers William Hutson and Johnathan Snipes have rules for their music: no drums, percussion is derived from field recordings, the use of "I" and autobiographical lyrics aren't allowed. The result is astounding: melodic, thought-provoking, and meant for focused listening. Their 2016 album, Splendor and Misery is a sci-fi album with a compelling concept and stellar music to back it up. It's challenging and worth your time.
Gleason: My favorite movie of the year is a documentary about much-beloved New Orleans Saint Steve Gleason, and his wife Michele. Diagnosed with ALS three years after he retired from the NFL, Steve Gleason started making videos for his unborn son, so that son would know his dad after his health deteriorated. These videos were turned into a fly-on-the-wall documentary by Clay Tweel and it is hilarious, heartbreaking, hopeful, and moving. It's hard to watch and imperative to watch. Steve Gleason is one of my heroes. He took a terrible thing that happened to him and was determined to help others by using his notoriety to raise money and awareness. The world is a better place having Steve Gleason in it.
The Dollop: A biweekly history podcast hosted by comedians Dave Anthony and Gareth Reynolds, The Dollop takes a deep dive into a chapter of American history, and makes it hilarious. Anthony reads the story to Reynolds, and they riff on it. Subjects have included Suffragettes, Huey Long, the Tylenol poisonings, and the Ku Klux Klan in Oregon. I learn something every time and am usually helpless with laughter.
My Favorite Murder: My other favorite podcast, hosted by the delightful Karen Kilgariff (Mr. Show, et. al) and Georgia Hardstark (Unique Sweets). Ostensibly, the two hosts each choose a true crime story to tell the other, but it's so much more. Kilgariff and Hardstark's easy banter and friendship is the highlight, with catchphrases and hilarity. I started listening because of my adoration of Karen Kilgariff (whoo! Girls' Guitar Club 4-eva!) and stayed for the sweet baby angels.