Published on December 12th, 2013 in: Current Faves, Music, Music Reviews, Reviews |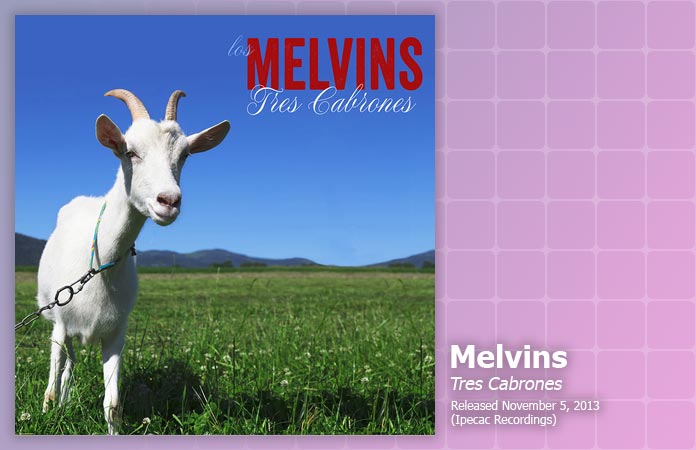 Unless you're a hardcore Melvins fan, you probably didn't realize that not only have they been around since the '80s, they're also one of the more insanely prolific bands of the last few decades, with dozens of albums (including live albums), EPs, and singles, not to mention their many appearances on various compilation and tribute albums, plus near-constant touring. They not only put to bed that tired old chestnut about bands from the '80s being terrible, they proceed to stay up all night afterwards, getting shit done.
Tres Cabrones, which loosely translates to "Three Fuckers," is their latest album, but a cohesive long-player it is not. It's an assemblage of songs previously released on vinyl singles and EPs, a couple of new tracks, and covers of traditional folk songs (yes). If that sounds like a bit of a mess to you, you'd be right, but it's still quite good. The album does have one unifying thread that also pushes it into "must hear" territory. All the songs include King Buzzo, Dale Crover, and original drummer Mike Dillard (with Crover on bass).