Published on July 6th, 2016 in: Book Reviews, Books, Critics/Criticism, Horror, Retrovirus, Reviews, Science Fiction, Underground/Cult |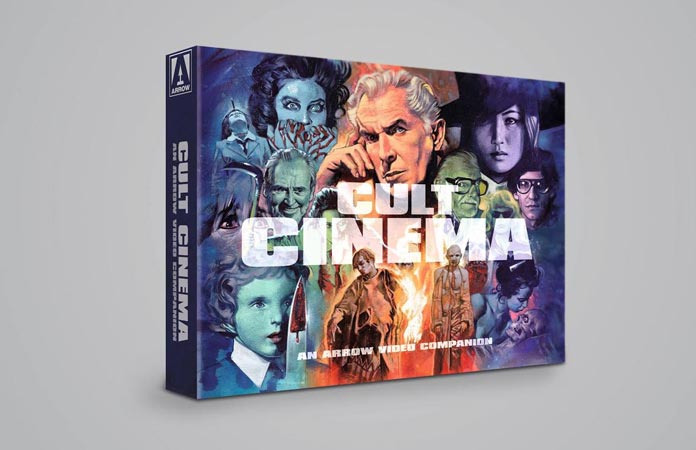 I like the idea of collecting the musing and essays from individual Arrow releases into a single bound book. In theory, that is. In reality, if I'm interested in reading analysis on a specific film, like Dressed to Kill, wouldn't I already have that Blu-ray in my collection?
There's a chance the answer to that tug of war will color the amount of value you're able to find in Cult Cinema: An Arrow Video Companion. I flip-flopped on this as I meandered through its pages. When faced with a piece on Zombie Flesh Eaters I struggled to muddle through. Perhaps a mix of topic and writing style, I just couldn't commit to paragraph after paragraph on a movie I didn't have much interest in, and that was my reaction to the majority of this book.