Published on January 6th, 2017 in: Best Of Lists, Music, Reissues, Retrovirus |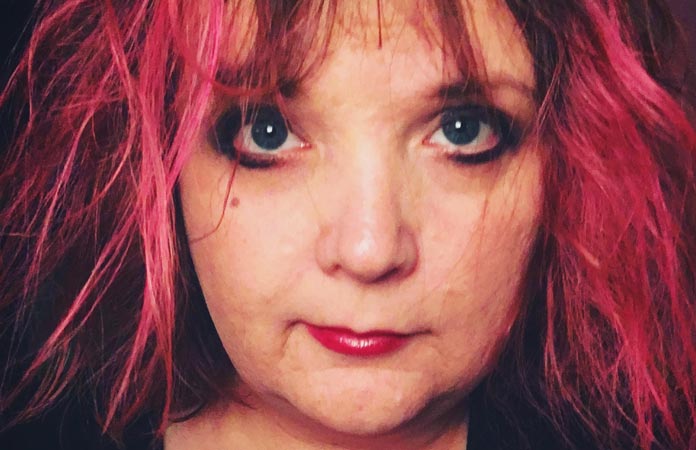 In really hard times, music is the only thing that gives me any kind of real comfort. I don't know why I bring this up now, since 2016 was an unending laugh riot…
Anyway, here's some music that mattered to me in 2016. There's no real ranking here, and I'm sure I'm forgetting or neglecting a million things I discovered and adored. But for here, for now, a rundown of some things I loved this year.
New Releases
Fairy Bones, 8 Ball and Pink Plastic Cups: In 2015 Fairy Bones had one of my top albums of the year with Dramabot, produced by the always-dapper Bob Hoag. We didn't get a new album in 2016 but these two singles are top-notch (and landed on a variety of savvy year-end best-of lists). Chelsey Louise is among the very best rock vocalists out there, and this tight-knit band is totally irresistible, so don't bother resisting, just get this. New album coming in 2017; don't miss it.
The Armoires, Incidental Lightshow: Yeah, I loved this record so much that I put it out on my own label Black Market Glamour. There's a sonic dynamic/vocal interplay here somewhere between John Doe and Exene & Gram and Emmylou, with swirling sounds and moving stories that will cast an immediate spell. Deeply emotional, with deft lyrical sleight of hand, this is a record that rewards intimate, repeated listenings. Expect to fall in love. New record coming in the new year!
Carol Pacey and the Honey Shakers, Eyes On The Prize: the eminent music writer Mitchell Hillman once described Carol Pacey's sound as a pioneering Americana thrash-pop and it's an apt description; it's Americana only in the sense that the Violent Femmes' "Kiss Off" is Americana. On this, their second full-length outing, Carol and the Honey Shakers explore darker, moodier space, then kick out the jams at a speed and intensity few bands can touch. The push-pull between Carol's amazing voice and the searing, soaring guitar work of Andy Borunda is something to behold.
Loveland Duren, Next: Memphis legends, national treasures—there aren't enough superlatives you can throw at Vicki Loveland and Van Duren to really do 'em justice. We're talking about voices and songwriting of the very highest order here. Their first album together, 2013's Bloody Cupid, was stunning, soulful, lush; Next pares it down to a raw, urgent sound, putting both the songs and Van and Vicki's singular, beautiful, deeply affecting voices right up front. From its heartbreaking tribute to Johns Fry and Hampton to its gorgeous, intricate guitar work, this one is a must-have.
The Monkees, Good Times: Aptly named, this thing; who knew that after 50 years, the Monkees would not only still be a band, not only still making records, but that the record would be a lot of fun and great music besides? But how could you go wrong, really, with songwriting contributions from Paul Weller, Ben Gibbard, Adam Schlesinger (who also produced), Noel Gallagher, Andy Partridge and Rivers Cuomo, as well as longtime Monkees cohorts like Neil Diamond, Boyce & Hart, Goffin & King and the mighty Harry Nilsson—as well as cheery beyond-the-veil vocal contributions from the departed-but-not-gone Davy Jones and Nilsson himself. It's a fresh and fun record and one of their very best.
Emitt Rhodes, Rainbow Ends: Despite the incessant prattling of its tiresome, sleazy, two-faced apologists, the major-label music industry always seems to take a special joy in destroying true artists. Said industry did a real number on Rhodes back in the 1970s, robbing him of both his life's work and the will to create. It took 40-something years, a Herculean effort from producer Chris Price, and an all-star squad of musician-fans including Price, Taylor Locke, Jon Brion, Fernando Perdomo, Jason Falkner, Roger Manning, and Aimee Mann to bring Rhodes out of self-imposed exile. He's not the fresh-faced kid anymore—both his voice and his songs reflect the journey his life has taken—but it's all the more moving as a result: this is the real thing, real art and real heart and soul, something no corporate goons can synthesize—or silence.
The Legal Matters, Conrad: If you don't know Detroit popsters the Legal Matters, set yourself straight with this outstanding collection of classic power pop sounds—tight songs, gorgeous harmonies, crunchy guitars, and a sense of joy you'll be hard pressed to find anywhere else.
Fernando Perdomo, Voyeurs: I've met this guy once or twice, and I can tell you that he is an outstanding instrumentalist and a songwriter of great depth and versatility; there's no genre, no style that is out of his range, and on Voyeurs he took to Facebook live and created/recorded the songs in front of an audience (something I myself have done, now and again). The result is tuneful, inventive, surprising, beautiful, heartbreaking. With gorgeous, poetic songs like "Feels," "The One You Run To," "Stay With The Friends," and "Holding Back I Love Yous," you'll probably find yourself wishing he'd written one of these about you.
Sam Means, Ten Songs: Sam was half of the wonderful pop band The Format (Nate Ruess, now in fun., was the other), and while Nate has gotten most of the post-Format attention, Sam's tuneful and thoughtful songs here are a reminder of his extraordinary gifts as a performer and songwriter. It's a dynamite record and one you should own.
Ken Sharp, New Mourning: Ken's talents as a music journalist are legendary; many, many more people need to hear his equally amazing songs, which are hauntingly beautiful, intricate, sometimes delicate, but with a power and punch all their own. With gorgeous vocals and flawless musicianship, guests like the Knack's Prescott Niles and the great Rick Springfield, and production/instrumentation by Fernando Perdomo (this year's hardest working man in show business by far), this introspective and hook-laden set of gems is not to be missed.
Reissues
Beat Angels, Holy Mother Of Christ! It's The Best Of The Beat Angels: You almost certainly have never heard of the Beat Angels, and that is your loss; a blast of undeniable sonic hooks, sex-on-wheels swagger and merciless, literary lyrics, the Beat Angels were one of the greatest bands of the 1990s and '00s; picking up roughly where the late, lamented band Gentlemen Afterdark left off, the Beat Angels built on and vastly expanded that band's singular sound—and maintained their 100% consistent dubious luck, as well. Onus Records has compiled a selection of their best material from three studio albums (one, sadly, never released). Mostly produced by Gilby Clark, it's a wonderful overview, but a full reissue and reassessment is urgently needed. In the meanwhile, start here.
Gentlemen Afterdark, Gentlemen Afterdark EP and Open The Door EP (iTunes): Glam, New Romantic, Postpunk, New Wave, and beyond: the Gentlemen did it all and did it better than anybody else. After years of being out of print, some of their best songs—and some never before commercially released—are now available via iTunes. A physical release and proper retrospective would be ideal, but for now? At least you can finally hear these absolute ear-candy songs.
Omnivore Recordings is pretty much the undisputed label of the year, having released the Emmit Rhodes album, the Legal Matters, and an absolutely staggering series of reissues, including Game Theory, The Muffs, the Bangles, NRBQ and the undisputed champeen, Big Star's Complete Third, among dozens of other absolutely essential releases all year. I could write an essay on each of these, but then I would die of exhaustion and people would be sad. Go to your record emporium, look at the records, if you see the Omnivore label on anything, purchase it at once. Your ears will thank you.
We reviewed Cait Brennan's Debutante on January 22, 2016. You can also read her writing on Popshifter.