Published on December 29th, 2016 in: Best Of Lists, Books, Comics, Movies, Music |
By Tim Murr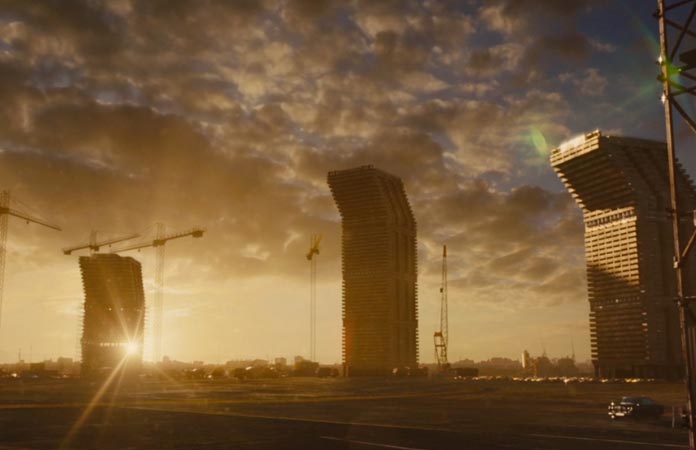 Lucio Fulci's Zombie comic from Eibon Press
Stephen Romano and company have made a huge splash with their first series, an adaptation/on-going series based on the Lucio Fulci classic Zombie, the infamously gory 1979 Italian flick that served as an unofficial sequel to George Romero's Dawn Of The Dead. The comic features fantastic art in glorious color and comes packed in sturdy slipcases. Only available through the Eibon Press website, this series is a great way to create niche collectible comics. With adaptations of Gates Of Hell and Maniac and the original series Bottomfeeders coming soon, it looks like Eibon Press will be the publisher to beat in 2017. (Read more.)
Dark Palms, Hoxbar Ghost Town
The debut album from the Pacific Northwest band took goth and post-punk and created a highly entertaining, propulsive slab of rock and roll. (Read my full review.)
Phantasm RaVager directed by Don Coscarelli
The fifth and final film in the Phantasm franchise arrived in October and was a worthy farewell to a group of characters who phans have loyally followed since 1979. There has been some knee-jerk negativity directed at the film, but I found that on repeated viewings the movie gets better (but I liked it right away!).
High-Rise directed by Ben Wheatley
Starring Tom Hiddleston, Sienna Miller, Luke Evans, Jeremy Irons, and Elisabeth Moss, High-Rise is a dizzyingly moving adaptation of the JG Ballard novel from 1975. Set in a fictional mixed-use high-rise building, it's a microcosm of class struggle in an alternate historical 1970s Britain. Brilliantly cast, beautifully shot, and fairly fucked up, High-Rise is one of the few book-to-film adaptations that lives up to its source.
Sherlock Holmes And The Servants Of Hell by Paul Kane
Paul Kane is the world's leading expert on Hellraiser and powerhouse of a writer. In this book, Kane does a pitch-perfect Conan Doyle as he mixes the world of Sherlock Holmes with the world of Clive Barker's Hellraiser, pitting the world's greatest detective (not named Batman) against The Order Of The Gash. It is a very cool book and it's a lot of fun to see Holmes and Watson going up against Cenobites and… an "old friend."