Published on December 28th, 2016 in: Best Of Lists, Feminism, Music, Reissues, Retrovirus |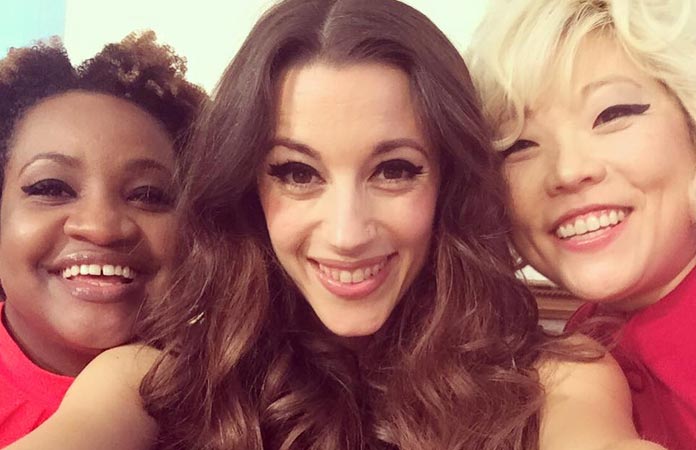 I'm that girl who's always just a little bit sad I missed out on the 1960s… mainly, of course, because of the music. But '60s soul music is alive and well today in 2016. This year we've been lucky to get a couple of outstanding releases from some of the original '60s soul artists, and there is a whole lot of new retro-soul coming onto the scene as well.
Best Retro Soul Music of 2016
Charles Bradley, Changes
One of the best new old soul singers to come out of the past few years, and this record is his best yet. Let's hope his health is improving and he'll be back to making great music in 2017.
St. Paul and the Broken Bones, Sea Of Noise
This is a record I discovered late in the year, when it hit Americana radio. It's wonderfully crafted Americana-Retro-Soul (one of my favorite musical mish-mosh terms) with creative production that brings all that old school soul into the modern era.
James Hunter Six, Hold On!
I saw the James Hunter Six live at the Continental Club in Austin and just had to buy the album on vinyl. James and the guys will get you moving, whether you're at a nightclub watching them play, or at home listening through your stereo. We've known for a while that this guy is the real deal. He just keeps on putting out winners.
William Bell, This Is Where I Live
I can't say enough about Mr. William Bell. I've always been a huge fan of his songs from the old Stax catalog—"You Don't Miss Your Water," "Everyday Will Be Like A Holiday," and so many more. I was excited to hear that he had a new record coming out on Concord/Stax this year, titled This Is Where I Live. In 50 years the man has not lost his edge; William Bell has just as much charm as he had back in the day—in some ways, even more.
Otis Redding, Live At The Whisky A Go Go: The Complete Recordings
For Otis fans, this is the holy grail. The brand new release gives us three nights of Otis and his band live on stage in the spring of 1966. The energy of these shows is beyond impressive. With Otis's singing raw and unedited, his band lays back into the groove one moment and is right on top in the next, building the energy to a frenzied pinnacle of excitement. It's almost as if you were really there.
Sidenote: I would have loved to include an album by Daptone's late great Sharon Jones in this list, but her last record was released in 2015. However, a deeply inspiring documentary about Sharon, her musical journey, and her battle with cancer, screened at SXSW 2016. Miss Sharon Jones!, directed by Barbara Kopple, is at once funny and heart-wrenching, and hits even harder now that Miss Jones is no longer with us. I highly recommend seeing it.
We reviewed Charlie Faye & The Fayettes' self-titled debut on June 10.