Published on March 22nd, 2016 in: Current Faves, Music, New Music, New Single, New Video |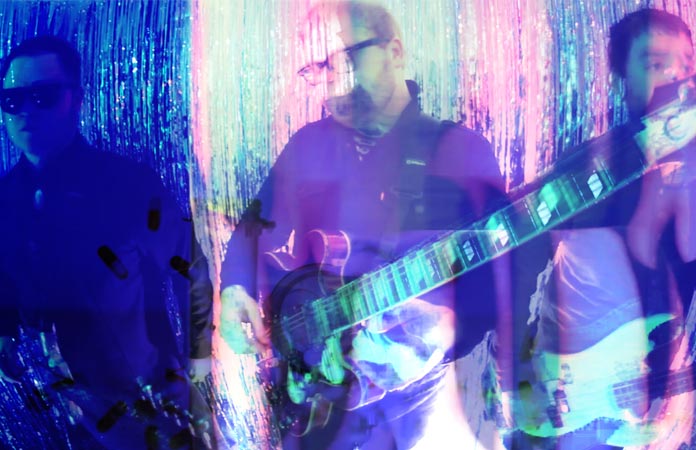 Last Christmas I discovered a song that quickly became part of my annual holiday playlist: "It's Xmas (And Everyone Is Miserable)" by Dirty Sidewalks, a Seattle-based band who traffics in the kind of poppy shoegaze that put bands like the Jesus and Mary Chain and Black Rebel Motorcycle Club on the musical map. The undeniable hooks and straightforward attitude of the track won me over immediately.
Now Dirty Sidewalks have a new video: "Hey Girl (I Wanna Be Your Man)" is the B-side to the band's recently released vinyl single, "It's Getting Better."
Filmed with a low-budget glitter aesthetic, the video suits the song's sweet yet snarly charms perfectly and features subtle nods to both the Reid brothers and My Bloody Valentine. Singer Erik Foster sounds enough like his shoegazing forebears to reel you in, but Dirty Sidewalks have an appeal that's all their own, and one that will keep you coming back for more.
If you like what you see (and hear), be sure to pick up the "It's Getting Better" single, available on both black vinyl and white vinyl from No-Count Records.
Dirty Sidewalks have a full-length album planned for the summer, so follow them on Facebook to keep up with the latest news.