Published on April 11th, 2014 in: Documentaries, DVD, DVD/Blu-Ray Reviews, Movie Reviews, Movies, Music, Retrovirus, Reviews |
Read Cait Brennan's interview with Graham Parker.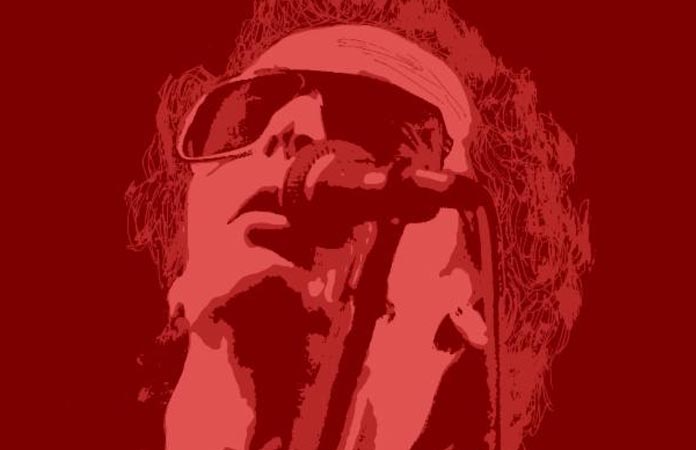 At the end of the Seventies, a British gas station attendant, who was also a musician, got his record played on the radio. The next day, he had a contract offer from a major record label. Overnight success? A Cinderella story? Not quite.
The Kickstarter-backed documentary Don't Ask Me Questions chronicles the rise, fall, and rise of Graham Parker and the Rumour, a band whose contemporaries included Elvis Costello and Squeeze. Their big US hit was "Local Girls," one of the earliest videos to be played on MTV.
When their first album, Howling Wind, came out in 1976, the critical acclaim was instant and practically universal. They were widely regarded as the best live act in Britain. That doesn't necessarily lead to stellar album sales, though, and as Parker says, "Everything was just a bit off."
Nobody knew what to do with Graham Parker and the Rumour. Their music predated new wave and punk rock, and certainly influenced both of those genres, but Parker never got to be the face of those things. He certainly had the persona for it, as the copious amount of live footage in the movie demonstrates. Parker, with his ever-present over-sized sunglasses and violent manhandling of the microphone stand, was an arresting figure on the stage. Overshadowed by Elvis Costello and The Clash, yet refusing to sell out and go completely commercial, Parker split from The Rumour and ventured out on his own.
Parker is front and center in the documentary, and seems to have given the filmmakers great access to his life. For someone who made a name for himself as an "angry young man," Parker comes across as mellow, barely even cocky. He owns 150 acres and a tremendous collection of wildlife books. Nature serves as his passion and his escape.
It's interesting to find out what happened to the different members of The Rumour after Parker left them essentially high and dry, although the documentary doesn't touch on the extensive careers guitarist Brinsley Schwarz and keyboardist Bob Andrews had before joining The Rumour.
That fact is indicative of the problem with this documentary. Don't Ask Me Questions takes its title too seriously. Director Michael Gramaglia adores his subject matter too much to do any real digging. It feels like there are gaps that should be filled, particularly when dealing with Parker's solo career. There's a shallowness here; we're told how Parker was a rebel and remains an enigmatic figure in music history, but what we see mostly is an affable geezer who likes snakes and can throw down some mean blues licks.
If nothing else, the documentary may get people to seek out Graham Parker's music, which does need to happen. The man did write some of the best pop songs of the Seventies and Eighties, intelligent and dripping with sarcasm and pocked with the scars of British class warfare. Unfortunately, Don't Ask Me Questions doesn't show us enough of Graham Parker (the myth) to make us feel the need to understand Graham Parker (the human being).
Don't Ask Me Questions: The Unsung Life of Graham Parker and The Rumour was released on DVD and digital download on April 8 through Virgil Films.