Published on January 18th, 2013 in: Assemblog, Comedy, Feminism, Horror, Movies, Trailers, TV |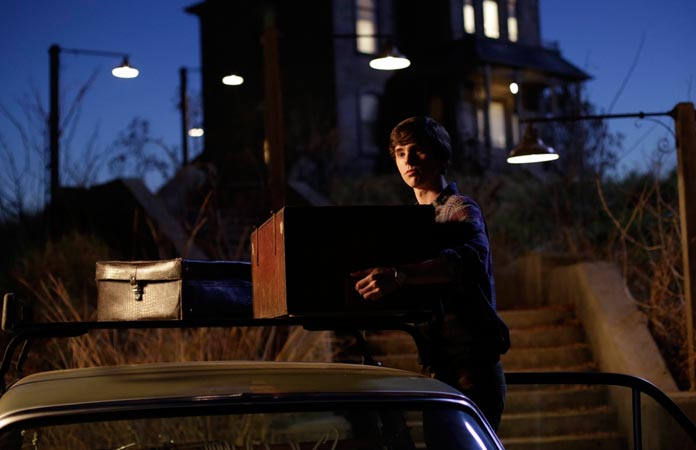 Bates Motel
New this week on Popshifter:
J Howell likes the new Atoms For Peace single "Judge, Jury, and Executioner"; Cait raves about The Definitive Shoes Collection; JG Thirlwell gives us his Best Of 2012; Emily says John Cale will always be cool; Chelsea suggests Erin McKeown newbies check out her latest album Manifestra; I interview Resolution directors Justin Benson and Aaron Moorhead; give my Top Ten Picks for 2013 movies and the Sundance Film Festival; and discuss new music from Adam Ant, Iceage, and Suede.
Remember when I said I wasn't going to talk about the Oscars? I didn't lie, but I do want to talk about something Oscars-related (though technically, it's just about awards in general).
Over the last few months, we've seen a lot of "Best Of" lists for movies. Some of these are even compiled and counted and used to determine the "Best Movie" announcement for a particular group or publication. In that way, they're sort of like mini-awards ceremonies, except no one goes home with a gold statue.
As a result of these lists, some like to create what I think is an artificial distinction between "best" and "favorite." Why do I say it's an artificial distinction? It implies that something you like isn't necessarily the best. If this was cod liver oil or Pilates or getting a blood test, I could understand. These things might be best for one's health, but they won't necessarily be your favorite activity.
We're talking about movies, however. I understand and agree with those who have said that certain movies are great, but they never want to see them again. I've said this myself about Boys Don't Cry. It was an amazing movie, but it was so upsetting that I don't know if I could put myself through that emotional turmoil again.
Yet, if not wanting to rewatch Boys Don't Cry again doesn't mean it's not the best movie, might it mean it's not my favorite movie? Even if that were the case, separating movies into those categories implies that you've somehow been forced or pressured into naming one movie or another as the best, even if it wasn't your favorite. Why would anyone do this?
Some critics have claimed that liking a movie doesn't necessarily mean it's a good movie. This makes a bit more sense. I like Tuff Turf a lot, but I fully understand that it's not a very good movie. It has good aspects, but it's not a quality film. It's not a guilty pleasure, however; I don't feel guilty about loving Tuff Turf.
So are critics who distinguish between best and favorite unable to like something without feeling guilty about it because it's "supposed" to be bad? Or are they unable to distinguish because what they consider favorites aren't what others consider to be best? My head is starting to hurt trying to make sense of all of this.
When you're choosing the movies that you think deserve special recognition, it should not matter if they're the best or your favorite. What should matter is if you think, based on your experience with film criticism and history, that these movies are the ones that are better than the other movies you saw in that year.
That's just my opinion, though. I'd like to hear from other film critics out there. Is there a difference between best and favorite? If so, why?
Other things that interested me this week:
I haven't been following the development of the new A&E series Bates Motel, but I've finally watched the teasers and now I'm interested. Fangoria has the initial, more obviously horror-themed teasers as well as three new, more mysterious ones. There's also a great featurette on the show, whose cast includes Vera Farmiga, Freddie Highmore, and Nestor Carbonell.
Alfonso Cuarón's Gravity is on my Must See list of 2013 and now it has a release date! /Film reports that, according to Box Office Mojo, Gravity will be released on October 4.
Dan Wohl has an outstanding post on The Mary Sue about eight women who should be the subject of historical TV series. It's quite detailed and even includes casting suggestions. I would watch every single one of these shows if by some miracle they were to all exist.
Splitsider recently published a great interview with comedy writer Paula Pell, who has written for Saturday Night Live for 17 years and whose Twitter feed is amazing. Two things that we share common are: 1) we both had televisions in our rooms at a young age and would forgo sleep for watching TV and 2) we were both obsessed with watching The Jerry Lewis Telethon every year.
—Less Lee Moore, Managing Editor