Published on January 17th, 2013 in: Music, TV |
By Emily Carney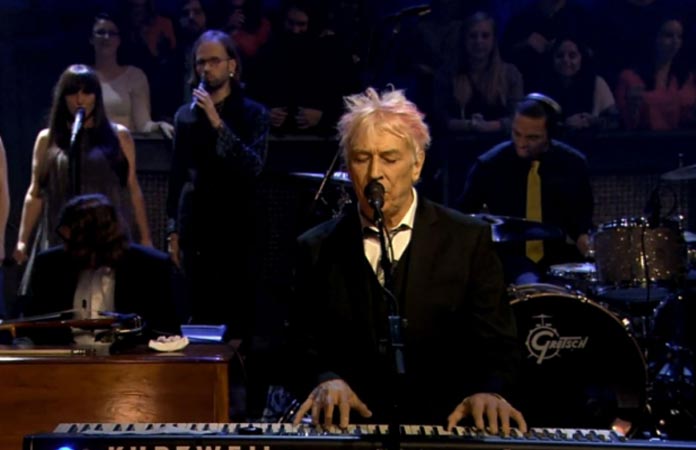 Last week on Thursday, January 10, John Cale played "I Wanna Talk 2 U" (from his new album, Shifty Adventures in Nookie Wood, which is a must-own) and The Velvet Underground's casual BDSM classic, "Venus in Furs," on Late Night with Jimmy Fallon. (I find it somewhat hilarious that "Venus in Furs" was requested by a popular late night US TV host who is loved by moms everywhere and all that, since it was spicy as hell for the late 1960s, but whatever.)
JOHN CALE IS FREAKIN' 70 YEARS OLD—he will turn 71 in March—and still is a total badass. He was resplendent in a three-piece suit with a skinny tie, grey hair splattered with pink highlights, and looked at least 20 years younger (I guess being John Cale does that to you; it makes you age backwards). The live version of "I Wanna Talk 2 U" actually sounds better than the album version; I always liked the grittier, rawer textures of Cale's live performances and this certainly doesn't disappoint.
Of course, "Venus in Furs" sounded as terrifying monolithic and droning as ever. Cale played viola for this performance and it sounded as gothic (not Goth, but gothic—like church music) as it always did.
I'm pretty sure The Velvet Underground never got their moment on The Tonight Show with Johnny Carson back in the day, so this will have to do . . . and it certainly was good to watch.