Published on May 22nd, 2015 in: Horror, Interviews, Movies, TV |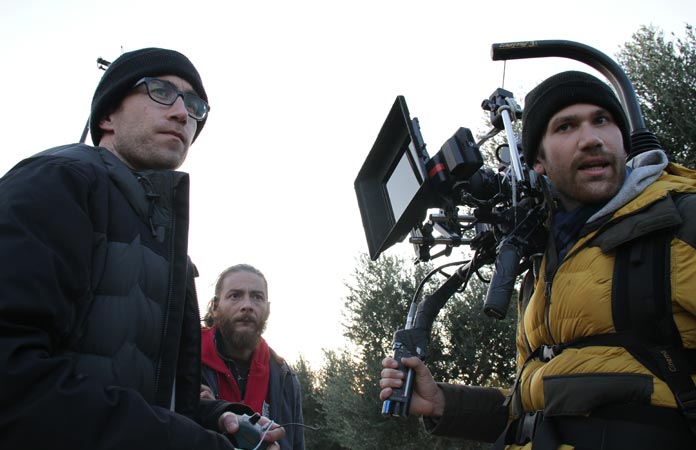 In the two years since I talked to Aaron Moorhead about Justin Benson about their amazing 2012 film Resolution, a lot has happened. The pair contributed a segment to V/H/S Viral called "Bonestorm" and brought their second feature, Spring, to the Toronto International Film Festival. (And there was some kind of mascot battle.) In March, they released Spring as part of a BitTorrent bundle, which is an extremely cool way to bring a movie directly to the viewer.
They visited Toronto last week in anticipation of Spring's theatrical premiere in Canada so I talked to them about what has changed over the last few years and what they are going to unleash upon audiences next.