Published on December 28th, 2016 in: Best Of Lists, Music, Reissues, Retrovirus |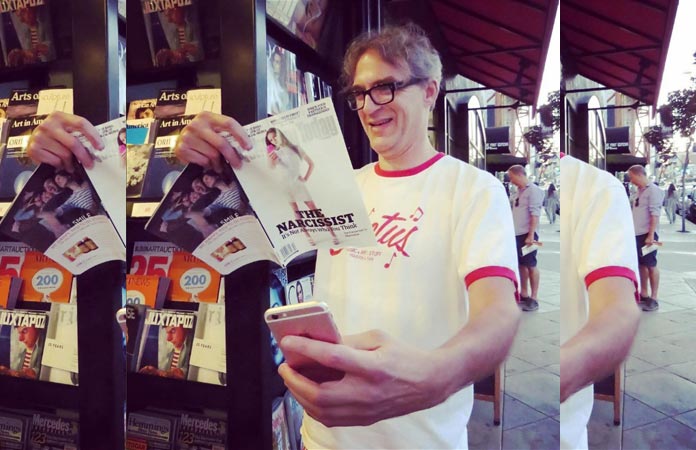 Top Ten Reissues of 2016
1. Milk 'N' Cookies, Milk 'N' Cookies (Captured Tracks): They shoulda been contenders but their initial good luck turned bad quickly. This long-in-the-works compilation of their lone album, singles, demos, and rehearsal tapes finally does this overlooked band's legacy right. The two-CD set is accompanied by an exhaustive booklet jammed with photos, ads, flyers, and liner notes. Sigh!!
2. Ramones, Ramones: 40th Anniversary Deluxe Edition (Rhino): Obviously no introduction necessary for this band/album but the most special thing about this edition is the earthshaking news that the groundbreaking masterwork has finally been given an additional mono mix. The only thing wrong is that none of the boys are around anymore to hear it…
3. Crowded House, Deluxe Editions (Universal): Digitally remastered & expanded two-disc versions of all seven releases with tons of b-sides, outtakes & demos. Any morsel of Neil Finn is a true godsend.
4. Big Star, Complete Third (Omnivore): As the world borders on "Big Star overload," Omnivore has he final word with this lavish three-disc set devoted to the tortured, beautiful Big Star's Third. Exhilarating.
5. Scientists, A Place Called Bad (Numero Group): Wouldn't be a year-end release without a Numero Group title, this time a four-disc set compiling the complete works of Australia's hugely influential Scientists. Essential!
6. The Shaggs, Philosophy Of The World (Light In The Attic): No introduction necessary, Pat Thomas and LITA finally get this classic back in print & done right. I can't believe I missed the in-store at Newberry Comics!
7. Game Theory, The Big Shot Chronicles and Lolita Nation (Omnivore): The GT reissue campaign continued this year with arguably their two most important works. I always thought the genius of Scott Miller would be appreciated by future generations, thanks to Omnivore my dream has come true.
8. Jack Lee, Bigger Than Life (Alive!): I hate to complain at all when discussing the long overdue reissue of both Jack Lee albums on one disc but… come on Alive! at an expensive list price should at least include some much needed liner notes about one of the most under-appreciated power pop icons of all time!
9. Public Image Limited, Metal Box: Super Deluxe Edition (Universal UK): If the newish trend of four-disc box sets devoted to one album made sense for one title only, this would be it.
10. Long Ryders, Final Wild Songs (Cherry Red): Compiling their complete works, B-sides, live tracks & demos… though I should say "complete minus one" as there is one key track mysteriously missing. Note to record companies: in this situation go ahead and put the song on and deal with the fallout and hurt feelings afterwards; they will get soon get over it and thank you later.
Another Ten:
Lush, Chorus (4AD)
MnMs, Melts In Your Ears (Burger)
King Crimson, On (And Off) The Road 1981-1984 (Panagyric)
David Bowie, Who Can I Be Now? (Parlophone)
Redd Kross, Teen Babes From Monsanto (Redd Kross Fashion)
Nymphs, S/T (Rock Candy)
Cluster, 1971-1981 (bureau b)
Ryan Adams, Heartbreaker (Pax-Am)
Plasticland, Wonder Wonderful Wonderland and Salon (Wounded Bird)
We reviewed the reissue of The Muffs' Blonder and Blonder on July 22.