Published on April 5th, 2017 in: Current Faves, Metal, Music, Music Reviews, Reviews |
By Tim Murr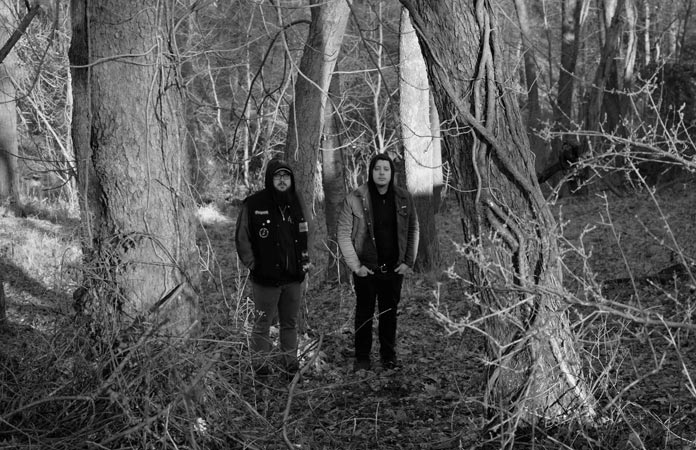 Johnson City's Twilight Fauna is an Appalachian atmospheric/ambient/black metal project created by Paul Ravenwood. I stumbled across Twilight Fauna a few years ago and I was really struck by the power and emotional depth Ravenwood captured. The idea of mountain metal was something else that I'd never considered and was intrigued by.

Since 2013, Twilight Fauna has had several releases, each progressing towards something better and better. And now we have The Year The Stars Fell, an emotionally heavy and diverse set of songs that mixes black metal with bluegrass. It works incredibly well. The opener, "The Ghosts We Leave Behind," sets the tone for this sprawling 40-minute plus set that's a real aural and mental journey."Light Over The Mountains" sounds more like a symphony for the Elder Ones which leads in to a very traditional and beautiful bluegrass song called "Across The Blue Ridge. This in turn leads into the thrashing rage of "A Thinning Veil." And it works. It's so good.
For The Year The Stars Fell Ravenwood has been joined on drums by Josh Thieler, who rages like a hurricane on the near 11-minute "A Thinning Veil." He provides a great contribution. Overall, the album feels very symphonic, maybe even operatic, and it's easy to forget each track only features two or three musicians each. Ravenwood digs deep emotionally: once again, I should say. He's been no slouch on previous releases, particularly last year's Fire Of The Spirit.
Twilight Fauna isn't easy-listening, head-banging metal. It's thought provoking and challenging and if you let it, the music can transport you to some place very ancient and mysterious.
The Year The Stars Fell was relesed on March 23. You can stream or purchase the album on Bandcamp ($17 gets you a vinyl copy). Be sure to follow Twilight Fauna on Facebook and Twitter as well.