Published on March 1st, 2017 in: Book Reviews, Books, Comedy, Current Faves, Horror, Movies, Reviews |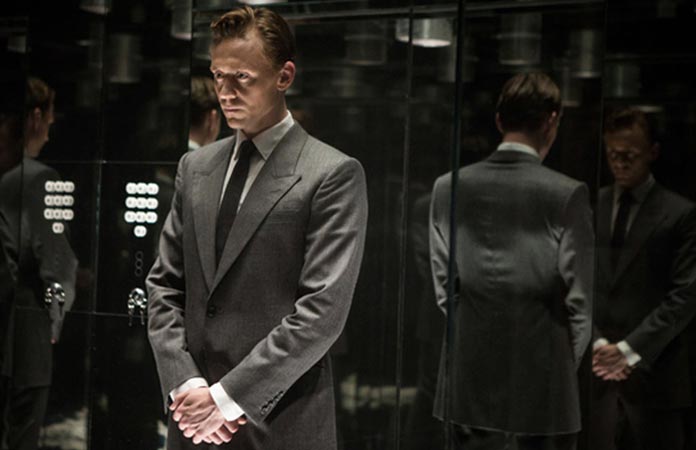 My introduction to Ben Wheatley was Sightseers, a film based on characters so hilariously loathsome I wasn't even sure I actually liked the movie until days later. That's when I knew that Wheatley, who already had two other features under his belt (Down Terrace, Kill List), was destined for greatness.
Wheatley has only directed three films since then—A Field In England, High-Rise, and Free Fire—and is still working, so he might seem an odd subject for a career retrospective. This is something that film critic Adam Nayman acknowledges in his new book Ben Wheatley: Confusion and Carnage. It's a clever bit of self-deprecation that puts the reader at ease.

Nayman introduces the book with an analysis of a particular shot in Wheatley's Kill List. He describes the rainbow that "appears twenty-six minutes into [the film] and is onscreen for less than ten seconds." While it might seem like a strange image upon which to fixate, Nayman points out that there is only one rainbow in Wheatley's entire filmography, something which epitomizes the kind of "stray moment" which has become the director's specialty. By focusing on something seemingly banal but not granting it more philosophical weight than it is due, Nayman catches the reader off guard, something for which Wheatley himself is known.
Nayman's own interview with Wheatley comprises the next chapter, and it is an engaging read, especially when one considers the often tumultuous relationship the director has had with the press. It's a good way to let Wheatley "introduce" the rest of the book, which devotes a chapter to the filmmaker's viral shorts and TV work before moving on to cover the remainder of his six films, one per chapter.
Something significant about Confusion and Carnage is that Nayman does not shy away from an analysis of the importance of Amy Jump, Wheatley's real-life partner who has also been his creative partner since the beginning of his career; in addition to working with him on his shorts and TV work, she has also "written or co-written and/or edited" five of his films. Nayman notes that Jump often refuses interviews, but this does not prevent him from incorporating her contributions into his analysis of the director's career.
Nayman's writing style is sharp, easy-to-read, and well-informed. He is neither fawning nor academic, and clearly not only a fan of the films of Ben Wheatley, but also knowledgeable about the directors who have inspired Wheatley himself. While Nayman goes into great detail about each film and includes a variety of critical viewpoints from other writers, he also shows how each has been influenced by specific trends in cinema as well as specific directors (such as Nicolas Roeg and Stanley Kubrick). Furthermore, he firmly establishes Wheatley's style and where he fits, albeit uneasily, into the canon of not only British cinema but genre film as a whole.
Confusion and Carnage is an impeccably researched, wonderfully written page-turner of a book, suitable for both film scholars and more casual cinema fans. For those who have only seen one or two of Wheatley's films, it will provide a strong impetus for watching the others.
The book also comes at an opportune time: with High-Rise and Free Fire, Wheatley is at an interesting point in his career, not quite a cult director, but not yet a mainstream one, either. Confusion and Carnage also has some tantalizing thoughts on where Ben Wheatley's career might be headed, but you'll have to read the book to find that out.
Ben Wheatley: Confusion and Carnage was published by The Critical Press in 2016 and will be available in paperback format on April 11 of this year.