Published on December 30th, 2016 in: Best Of Lists, Documentaries, Movies, Netflix Reviews, TV |
By Tyler Hodg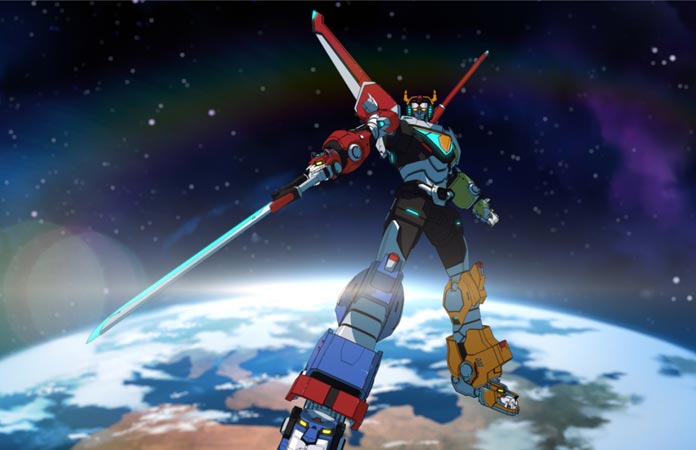 It's been an inarguably great year to be a Netflix subscriber; the catalogue of lush original content has grown to its highest peak to date and while the service still provides a large amount of stinkers–we shall never talk about Fuller House, Marco Polo, or any of those new Adam Sandler films again—its substantial programs far outweigh its competitors. Below is a list of some standout content that Netflix has delivered over the past year.
Stranger Things
Stranger Things became a phenomenon overnight, and rightfully so. The show is a fantastic callback to cult classic films of the1980s, all while delivering something fresh and new. Headlined by a talented young cast and a notable Winona Ryder, it's the characters and their tribulations that make the program so binge-worthy. Thankfully, they will all be returning for season two next year!
Voltron: Legendary Defender
No other show transcends demographics like Voltron: Legendary Defender. A reboot of the '80s cartoon, Nexflix's revival delivers quality action, humor, and emotion that can be enjoyed by anyone at any age. Its only problem? Too few episodes, despite an hour-long pilot and ten 20-ish minute installments. More! More! More!
Captive
Neflix knows how to make docu-series, and Captive exemplifies this. The anthology show chronicles real-life kidnapping situations with interviews and home footage of those actually involved, and features surprisingly non-distracting reenactments. For those who loved Making a Murderer—and those left underwhelmed by it—Captive is a fantastic successor.
White Rabbit Project
Wipe your tears away: Everyone's favorite Mythbusters are back in White Rabbit Project. Grant Imahara, Kari Byron, and Tory Belleci's charisma make science cool again, and their outrageous experiments, including testing real-life superhero abilities and sci-fi dream devices, make for an entertaining watch. If only it had a better title…
13th
From director Ava DuVernay, 13th is an important educational tool for those unaware of the devastating perpetual state of slavery through mass incarceration. The documentary's message is powerful, and as relevant as ever today. Reality is often a tough pill to swallow, and 13th makes a sickeningly true argument.
Honorable mentions:
Pee-wee's Big Holiday: For Pee-wee Herman fans (like myself), it has been a dream come true to watch a new film featuring the (in)famous character. The Judd Apatow produced project has its ups and downs, however, it's better than nothing!
Haters Back Off: Haters Back Off, a show based off of the Miranda Sings YouTube channel, is whimsical and has moments of pure magic; if only it allocated it in the right ways. It's worth an afternoon binge, and the second season should be on everyone's watch-list.