Published on December 30th, 2016 in: Best Of Lists, Pro Wrestling |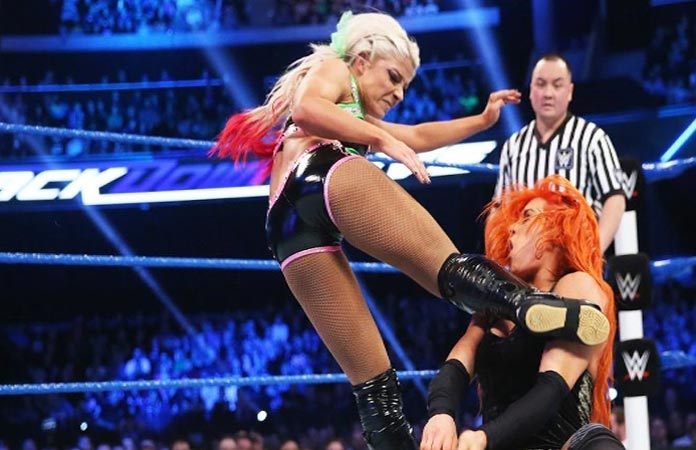 A.K.A., "The World Is Teetering on the Brink of Fascism and Here Are The Best Wrestlethings of 2016"
Fuck everything, right? I remarked to a friend, soon after the reality of 2016's crushing blows to decency started to set in, that I needed to watch some wrestling since that was the only place where things make sense to me. For the most part, good guys and bad guys are pretty clearly laid out, and good usually wins out in the end. Outside of horror films, it's my favorite way to escape, and boy howdy did 2016 require a shit-ton of escapism. These are the wrestling highlights of the year for me.

Matt Hardy
Previously known as the decidedly less talented and charismatic of the Hardy Boys tag team in late 1990s/early 2000s WWE, Matt Hardy has come into his own as one of the most creative minds in the industry with his vision for the Broken Universe, a staggering exercise in world-building with its own language, aesthetic, and characters, all within the confines of pro wrestling. The Broken Matt character has become one of the most sought-after properties in the industry, with Hardy peddling the hilarious and enigmatic personality to promotions all around the country. And the kicker is that Hardy shot this entire thing in his own (admittedly sprawling) home, even putting his two-year-old son in the match. All I can say is that it has to be seen to be believed.
Talking Smack
Who knew that an unscripted wrap-up segment for WWE's secondary show would be one of my favorite things about wrestling this year? Daniel Bryan and Renee Young are an inspired pairing with great chemistry, and the off-the-cuff commentary and remarks, along with real character development for the wrestlers without the shackles of overwritten storylines, is refreshing. It's one of very few WWE properties that make its personalities seem like real people, inasmuch as wrestling allows, and that goes a long way in letting fans invest in those personalities. Also, the latest episode features Rhyno legitimately getting wasted on camera and playing a progressively drunker and more off-color Santa, and it's amazing.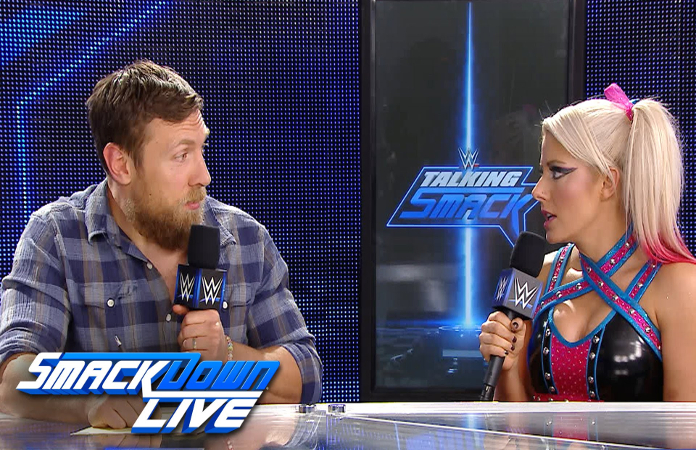 Shinsuke Nakamura
My first article for Popshifter was about the arrival of this Japanese phenomenon to mainstream audiences in WWE. Since then, the eccentric superstar has won the NXT title twice, has had great feuds with Finn Balor and Samoa Joe (though the latter is going on a wee bit too long) and has had two separate entrances in which he's been accompanied by a live violinist. Though he's yet to appear on the main roster and a truly big stage like Wrestlemania, Nakamura's had the opportunity to travel around the world, and even win the NXT title in front of a Japanese audience in Osaka. Here's hoping that 2017 sees the King of Strong Style reach even greater heights.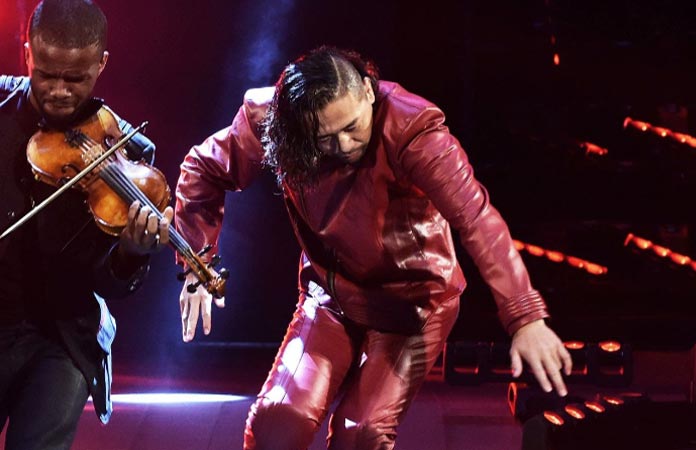 10-Year-Olds Doing Lucha Libre
I have nothing to add except to say that this show from independent Mexican wrestling organization DTU (Desatre Total Ultraviolento) is maybe the best wrestlething of the decade, not just 2016. These kids are out there killing it, and are better than half the grown-up wrestlers I've seen this year.
The WWE Women's Division
It's easy to decry literally any decision regarding women in the WWE with cynicism. The company has earned it in so many ways since the heyday of The Fabulous Moolah (a tremendously problematic figure in her own right, but inarguably one of the most iconic female wrestlers ever), by degrading, marginalizing, and outright ignoring its Women's division. Though it's still not perfect, it's hard to argue that women's wrestling in the WWE is going through a renaissance, with multiple layered storylines that don't all revolve around stolen boyfriends or catty high school drama. A division that was, for years, insultingly branded as the "Divas" division, is now called the Women's Division. In addition, where the division was once populated almost exclusively with Hawaiian Tropic models that one could charitably say had little wrestling ability, now boasts talents like Raw Women's Champion Charlotte Flair, Sasha Banks, NXT's Asuka, Becky Lynch, Bayley, and current Smackdown Women's Champion Alexa Bliss, all in-ring workers that are at least on par with their male counterparts. Women can now be seen in main events and in matches like Hell In A Cell, once exclusively the domain of men due to paternalistic concerns of safety.
Linda McMahon finally achieving a government post after two failed Senate runs and a donation of six million dollars to Donald Trump's campaign.
Just kidding, this is fucking terrible.