Published on December 23rd, 2016 in: Best Of Lists, Books, Movies, Music |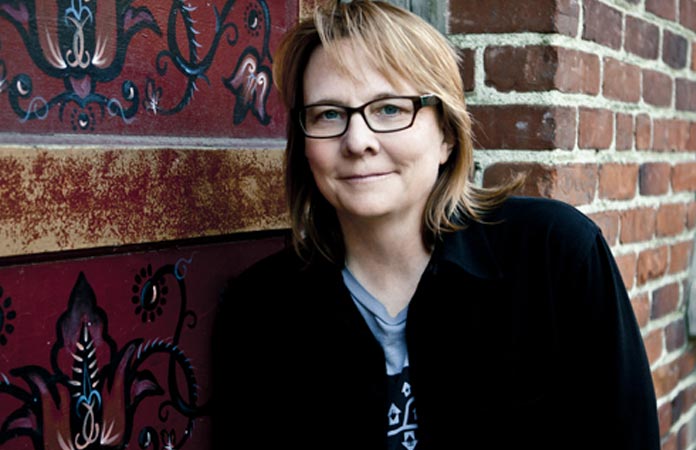 Ten Good Things… in a kinda cruddy year (not really in any order, sorta):
1. Some new record releases that were thrilling in 2016:
David Bowie, Blackstar
Wilco, Schmilco
Syd Arthur, Apracity
King, We Are King
Parquet Courts, Human Performance
Kendrick Lamar, untitled unmastered
A Tribe Called Quest, We Got It From Here… Thank You 4 Your Service
Emitt Rhodes, Rainbow Ends
Case/Lang/Veirs, Case/Lang/Veirs
Mudcrutch, Mudcrutch 2
Hamilton soundtrack
John Beasley, Monk'Estra Vol. 1
Eric Bachman, Eric Bachman
Luther Dickinson, Blues & Ballads
Sturgill Simpson, A Sailor's Guide To Earth
East Of Venus, Memory Box
Still making sense out of Bon Iver's 22, A Million (but I think I like it a lot) and still can't stop listening to The Epic by Kamasi Washington, a 2015 release but a towering achievement!
2. Reissues, boxed sets & previously unissued music that I was happy to hear, happier to own:
Crooked Fingers, Crooked Fingers and Bring On The Snakes reissues
Midlake, The Trials Of Van Occupanther 10th Anniversary Edition
The three-LP "Loser Edition" of Wolf Parade's Apologies To The Queen Mary
The Crowded House catalog reissued in deluxe fashion
Fleetwood Mac, Mirage (finally!)
David Bowie, Who Can I Be Now?
Gillian Welch, Boots No. 1
Art Pepper & Warne Marsh, Unreleased Art Vol. 9: Live At Donte's; April 26, 1974
My Morning Jacket, It Still Moves (deluxe edition)
Patti Smith, Horses: Live Electric Lady Studios
The Meters, A Message From The Meters: The Complete Josie, Reprise & Warner Bros. Singles 1968-1977
3. Various Artist compilations that make me glad that in the digital/Internet/technology-will-be-the-end-of-humankind era we live in, curation of various artist compilations still happens:
Celestial Blues: Cosmic, Political And Spiritual Jazz 1970-1974
The Girls Want The Boys! Sweden's Beat Girls 1966-1970
Tanbou Toujou Lou, Haiti 1960-1981
Various Artists, (The Microcosm): Visionary Music Of Continental Europe 1970-1986
4. Favorite records that I produced or worked on (that finally came out in 2016), of which I'm particularly proud:
Big Star, Complete Third
NRBQ, High Noon: A 50-Year Retrospective
Judy Henske & Jerry Yester, Farewell Aldebaran
Game Theory, Lolita Nation and The Big Shot Chronicles
JD Souther, John David Souther; Black Rose; and Home By Dawn
The Crowded House deluxe reissues
Buddy Guy & Junior Wells, The Criteria Sessions
5. Best shows of the year (no order, all awesome):
Emitt Rhodes, Grammy Museum
Systema Solar, SXSW
Lucius, SXSW
The Bangles & The Muffs at the Whisky
Case/Lang/Veirs at the Greek
Three nights of Wilco at the Theatre at the Ace Hotel
Judy Henske & Jerry Yester, at both the Grammy Museum & McCabe's and Jimmy Webb actually performing on a lovely summer evening in MacArthur Park!
And this just in: sneak Beyonce performance at the Lemonade screening with a full all-female band complete with strings, horns and background vocalists!
6. Music books that were super cool:
Bruce Springsteen, Born To Run
Robbie Robertson, Testimony
Guy Clark, Without Getting Killed Or Caught: The Life And Music Of Guy Clark
Trouble Boys: The True Story Of The Replacements
Patti Smith, M Train
Under The Big Black Sun: A Personal History Of L.A. Punk
7. More about Bruce's book Born To Run:
As a life-long Bruce fan, the surprise of an autobiography (both book and audiobook!) and accompanying book tour, was a bit mind boggling. Coolest thing? None of it sucked, in fact, the book is charming, funny, arresting, insightful, honest and human. While I and a truckload of other super nerds would have liked more insight into the recordings and songwriting, a book by Bruce was something I never thought I'd see. Just like all his musical work in the past, Born To Run is life affirming and a place from which to draw inspiration in difficult times. We all deserve some transcendent rock and roll as we peer over the edge of 2017, I find some of mine here.
8. Runner up in Bruce-ville
The release of the Christic Benefit shows from November of 1990. It was my first Bruce show as a fresh L.A. resident (I was there the 17th). A mind-blower in that he had not performed solo since the early 1970s—before he had a record deal with Columbia. He was nervous, but still managed to debut brilliant new songs like "Real World" and "Soul Driver" among others. The solo versions of these songs performed on these two nights, remain the definitive versions. Extra bonus, a photo by Greg Allen, my partner at Omnivore adorns the cover of the Nugs release!
9. Music Film: The Beatles, Eight Days A Week: The Touring Years
Never having had a chance to see The Beatles live (I don't think I'll be able to say this for much longer, but I'm too young to have seen The Beatles live), it was a treat to see this documentary in the theater. The film itself was fun, but the really great part of motivating my ass to the theater (and not waiting for streaming, on-demand, Blu-Ray, DVD or whatever method the ones and zeros bring us our entertainment these days as we calcify on our couches), was seeing the bonus concert at Shea Stadium on the big screen. It was large, it was loud, and it was glorious good fun!
10. Favorite album design/packages
I love music. I love it so much, I made it my life's work. I also love all the things music comes in—the packaging, the artifact. Yeah, yeah, I know, streaming. Whatever. I really like all my cool records and don't really like the idea of renting music. Just ain't for me. I love art, photography, liner notes, and package design and how powerfully they co-mingle with music, each amplifying each other.
A few I dug the most this year were…
David Bowie, Who Can I Be Now? LP set
Various Artists, Waxing The Gospel: Mass Evangelism & The Phonograph 1890-1900
Radiohead, A Moon Shaped Pool deluxo-LP/CD
Sloan, One Chord To Another LP/45 set
Grateful Dead, July 1978: The Complete Recordings
Pearl Jam, Live At Third Man Records vault package
The Band, The Last Waltz 40th Anniversary
Check out our reviews of 2016 releases from Ominvore Recordings.