Published on November 18th, 2016 in: Comedy, Podcasts, TV, TV Or GTFO, TV Reviews |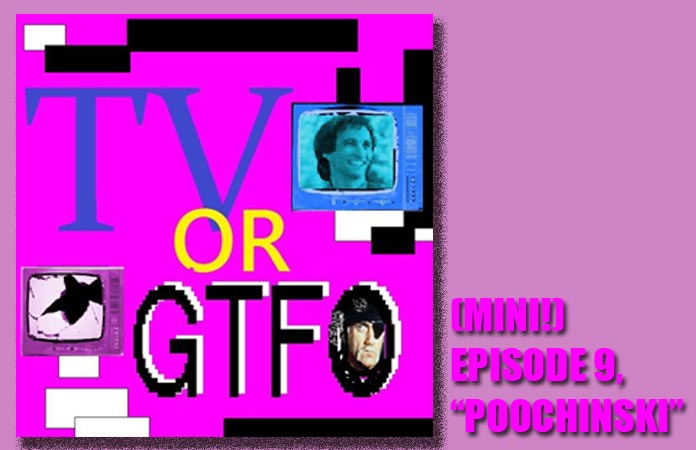 This week on TV or GTFO, Sachin and Gary are doing something a little different with a mini-sized episode about a 1990 TV pilot you've almost certainly never heard of called Poochinski!
It's the classic tale of the filthy horndog detective (played here by the late Emmy award-winning actor Peter Boyle) whose soul is transferred into the body of a filthy bulldog and made to solve crimes. With that kind of bulletproof setup, it's frankly shocking that Poochinski never made it past the pilot stage.
If you can stand that much flatulent bulldoggery, you can watch along with us on YouTube here!
Don't forget to like and subscribe to TV or GTFO on iTunes or in your favourite podcast app, or you can check out the (mini) episode right here!