Published on August 19th, 2016 in: Comedy, Podcasts, Popshifter, TV, TV Or GTFO, TV Reviews, We Miss The Nineties |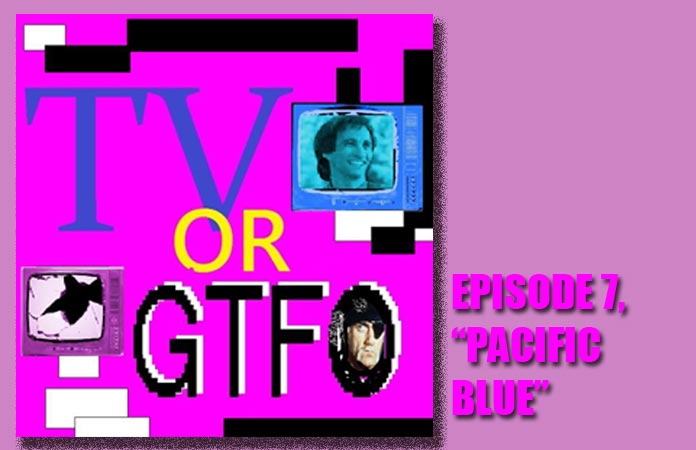 On this week's TV or GTFO, Sachin and Gary review the extremely 1990s "Baywatch on Bikes" series, Pacific Blue. Running from 1996 to 2000 on the USA Network (also the home of a similar Baywatch ripoff, Thunder In Paradise), this five-season wonder was retooled more thoroughly than the old Raleigh you've had since 1988. Did adding '90s hunkerino Mario "AC Slater" Lopez increase the quality of this show in any measurable way? Spoiler: No it did not!
Does anyone on this show ever talk or react like a human being? Is there any reason to have a bike unit on a beach when bikes can neither traverse sand nor water? Will TC ever put on a shirt? For the love of Pete, will they ever wrap up a storyline properly? Well grab your helmet, put on your teensy shorts, and hop on your ten-speed for Pacific Blue!
Subscribe to us on iTunes or your favorite podcast app, or take a listen right here!