Published on August 12th, 2016 in: Americana, Country Music, Current Faves, Music, Music Reviews, Reviews |
By Tyler Hodg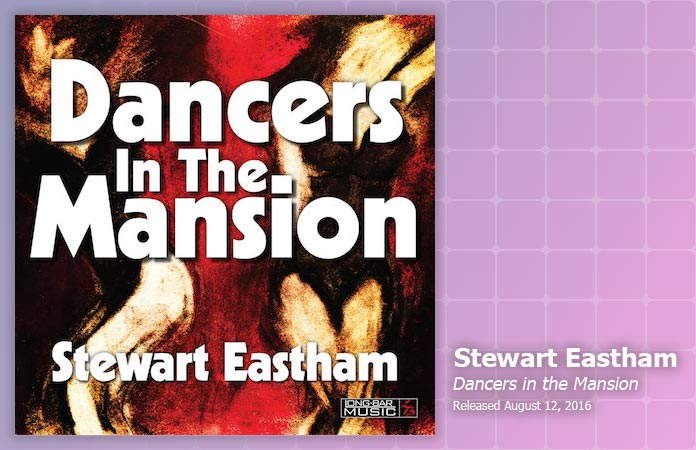 Stewart Eastham's latest effort, Dancers in the Mansion, is like a wild night in a Nashville bar: the swinging country music encourages you to hit the dance floor, while occasional somber sounds result in moments of reflection. All that's missing is a little too much bourbon.
The 15-track album offers a variety of styles and themes. It feels like a comprehensive unit, and each song flows into the next well. When considering its long runtime, this feature becomes more impressive.
Dancers in the Mansion is all over the place in the best way possible; it uses country music as a base, but splashes other genres in for flavor. Songs such as "The Barroom" and "In The Morning" have a heavier country-rock sound, while "Windshield" and "Jackpot" infuse folk and soul, respectively.
The album culminates in the closer, "Lift Your Soul." There's a fantastic journey to get there, and the chase is not greater than the catch. The final track is initially soft, but builds to a massive sound of beautiful background singers, roaring horns, and a passionate Eastham offering the final line of "Celebrate yourself with love tonight." The song incorporates musical elements and styles from its predecessors, and is easily the most unique composition on the album.
Dancers In The Mansion's most refreshing aspect is that it's more about joy than sorrow. There are a few doleful songs, but they lyrically conclude with a promising outcome. This is perfectly exemplified in "Leavin' By Sundown," which includes the line "We're going to jump this sinking ship for higher ground."
Some of the ballads sound like an exception to the overlying theme, but actually preach optimism and positivity. "Sometimes, The Road" delivers a great message about the light side of something that's dark, while "Lonesome Melody" tells the story of one lover patiently waiting for their counterpart to return. There's hopefulness in each song, regardless of instrumentation.
Eastham's latest work does feature some mediocre songwriting, but it's still a worthwhile listen. The album is generation-proof, and includes a song for every type of country music lover.
But above all else, the positive lyrical themes and unique blend of genres makes Dancers in the Mansion as fun as a trip down the Honky Tonk Highway.
Dancers in the Mansion was released on August 12.