Published on June 16th, 2016 in: Comedy, Podcasts, Popshifter, TV, TV Or GTFO, TV Reviews |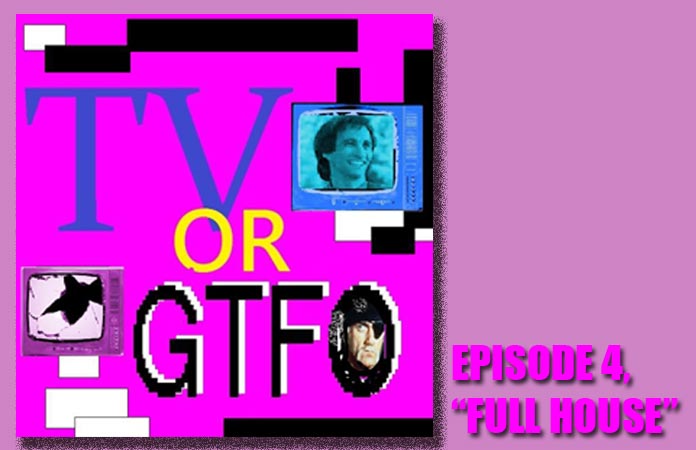 As the poet Aaron Lewis famously said, "it's been awhile." But Sachin and Gary are back with the fourth episode of TV or GTFO!
This week, we'll be talking about one of the most iconic sitcoms ever, the inimitable Full House! Danny Tanner's stuck with three insufferable children, so he enlists the help of two more insufferable adults while hilarity ensues.
Can Bob Saget contain his terrible potty mouth? Why is Michelle terrible at everything? Which of Stephanie's bajillion catchphrases will actually stick? Is Uncle Jessie ever going to get a chance to bang a Reno showgirl? Find out on this week's TV or GTFO!
Find us on iTunes, your favorite podcast app, or download the episode directly below!