Published on May 12th, 2016 in: Canadian Content, Music, Music Reviews, Reviews |
By Tyler Hodg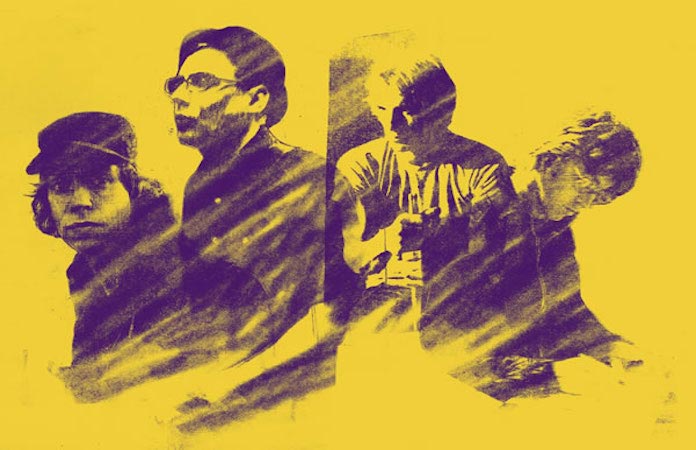 Legendary Canadian group Sloan are currently celebrating the 20th anniversary of their landmark album One Chord to Another with a deluxe edition rerelease on vinyl and 30-plus date tour. The vinyl also includes Recorded Live at a Sloan Party, meaning it's the first time fellow Canucks can pick up that album without importing it.
Yes, it's a pretty sweet time to be a fan of the band.
I have fond memories watching the tongue-in-cheek video for "Everything You've Done Wrong" as a youngster, and to this day, am enamored of "The Lines You Amend." But while that album is regarded as one of their best, another effort from them is closer to my heart: The Double Cross.
Ironically, their tenth studio record is also passing a milestone, as it was released five years ago. I guess time flies when you're listening to masterpieces.
I have even fonder memories of the metamorphosis of my opinion on the album. Prior to release, the leading track "Follow the Leader" was posted online, and after five or so listens, I just didn't get it. Sometimes that happens in music, but when it's a group you hold near to your heart, it kind of stings.
Yet somehow, a switch flipped. Before I knew it, "Follow the Leader" was the only thing I could listen to or think about, as the abrupt end led me to wonder how it was going to flow into the next track and what the rest of the album would sound like.
I wasn't disappointed.
A piece of mail containing the CD was shipped promptly on release day, and the first order of business was to get it in my car as soon as possible so that I could ride around on that bright and sunny day, blasting what would soon become one of my favorite albums of all-time.
The Double Cross packs a punch and hits hard—specifically in tracks like "The Answer Was You," "Shadow of Love," and "Traces." There is also an insane amount of variety from song to song, yet the album as a whole is a cohesive unit (it's kind of Sloan's thing).
On an aesthetic note, the cover art works in tandem with the music to create the entire package. It's hard to forget the simple, yet bold look, with the band colored in purple, faded upon an intense yellow background.
I traveled all across Ontario to see the band in support of this album, and even went as far as joining the studio audience at a taping of George Stroumboulopoulos Tonight to watch them live. When you can't get enough, you can't get enough.
For me, and a lot of Sloan fans, the release of The Double Cross was a moment in time filled with elation and purpose. And now every time I place that CD back in my car, which is understandably often, I am once again transported to that beautiful, cloudless day five short years ago.
Whether it's The Double Cross, One Chord to Another, Between the Bridges or their latest effort Commonwealth, Sloan has found a way to make every album memorable, and evoke the same type of connection with different types of people with their extensive catalogue.
In fact, it's always been a sweet time to a be fan of the band.