Published on March 18th, 2016 in: Comedy, Movie Reviews, Movies, Netflix Reviews, Reviews |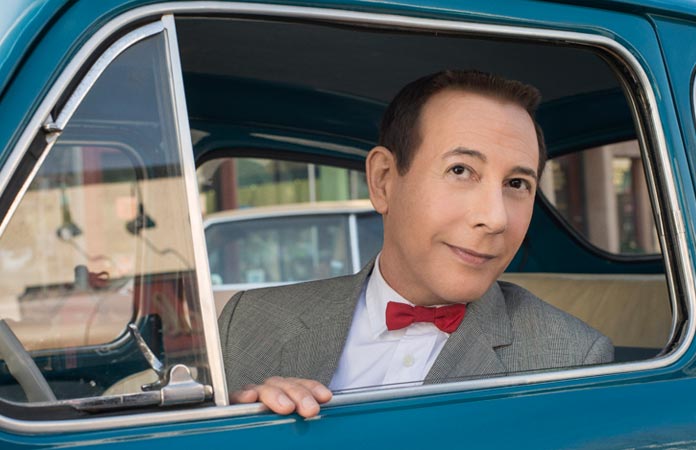 There's a new Pee-wee Herman movie exclusively on Netflix, and I don't know why either. I suppose it fits in with the nostalgia wave the network has been riding lately, but going with Pee-Wee seems an odd choice. The curiosity factor must be acknowledged, though, and a lot of people will tune in just to see what this movie could possibly offer.
Pee-wee's Big Holiday tells the story of the bromance between Pee-wee and Joe Manganiello (True Blood, Magic Mike XXL), who plays himself. Manganiello and Pee-wee become fast friends. The actor invites Pee-wee to his birthday party in NYC. However, Pee-wee has never left his small town. Manganiello challenges him to get to New York within five days without taking an airplane. It's a vision quest for our bow-tied hero and he gamely begins making his way towards the Big Apple.
Wacky adventures ensue, as they will on the road, and Pee-wee runs into a wide variety of people during his travels. Amish people, a farmer with nine daughters and a woman also named Pee-Wee are among the folks who share their lives with Pee-Wee. He also hits a few roadblocks on his journey, which he has to work his way through.
There are some great callbacks to Pee-wee's older material here. The opening sequence expands on the famous breakfast scene from Pee-wee's Big Adventure in clever and fun ways. The segments with the different people he runs into are hit and miss. The scene with the Amish, however, has a sequence with a balloon that is awkward and hilarious.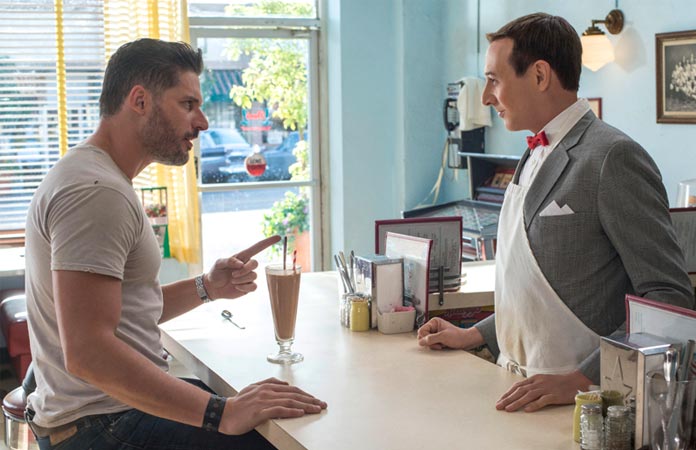 Manganiello is a scream, taking the whole absurd situation seriously, playing it totally straight. He's as much fun to watch as Pee-Wee.
The movie really is a lot of fun, with some weird funny bits, but it doesn't have that subversive sense of humor that other Pee-wee comedy has. That's a shame, too. Kids need someone to teach them that it's OK to be weird. We'll have to go back to the Playhouse for that.
Pee-wee's Big Holiday is great for kids. Adult enjoyment of the film will depend on how high their Pee-Wee tolerance is. Repeated viewing may cause madness, so if your kids really get into this movie to the point where they watch it over and over, learning some coping mechanisms will be important for you.
It lacks bite, but all in all, Pee-wee's Big Holiday is good family fun. I don't even like good family fun, but this movie entertained me. You might find yourself digging it, too.