Published on February 20th, 2016 in: Feminism, Horror, ICYMI, LGBTQ, Movies, Music, Reviews, True Crime, TV, TV Reviews |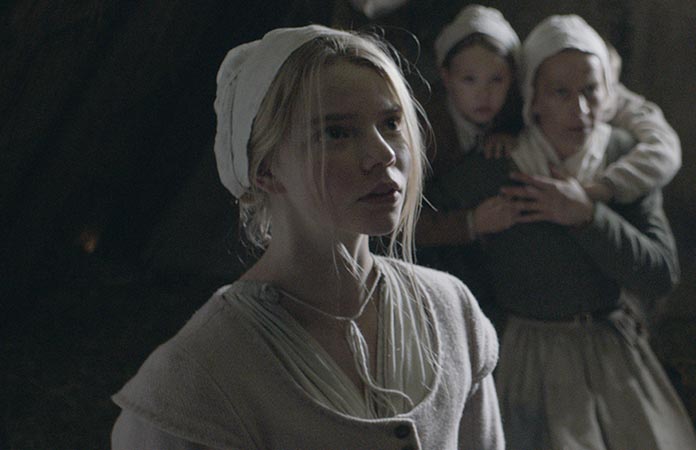 We are thrilled to publish a Retro Review of The Zombies' classic Odessey and Oracle album from none other than esteemed musician, Lenny Kaye!
The Witch, which has received an overwhelming number of positive reviews, opened on February 19. Far be it from me to tell you how to live your life, but I think you should go see it. Here's why.
There's been yet another death in the music world this week: Vanity, who most will remember as a Prince protégé and the singer for Vanity 6, but who also delighted movie and TV audiences in Action Jackson and Miami Vice, respectively. Unicorn Booty has the scoop on this, the return of Orphan Black, Kendrick Lamar's secret stash, and much more.
It's February, and that means it's Women in Horror month. Maybe Angela Lansbury's role on Murder, She Wrote wasn't straight-up horror, but it's still iconic. Did you know that she's going strong at 90 years old? It's true. Just last year, she reprised her role as Madame Arcati in the play Blithe Spirit, which toured North America. Here's a great list of nine of the best Murder, She Wrote episodes.
There's been a lot of talk about Silence of the Lambs recently, as the 25th year of its release approaches. While it's still criticized for its depiction of trans and gay people, the character of Buffalo Bill was a composite of several real-life serial killers, including Ed Gein. Although most crimes are still committed by straight folks, as this article points out, freaky sex crimes and murders are equal opportunity. Here's a list of ten scary but true gay psychopaths.
We've got TV recaps on Popshifter, y'all! The new episode of The X-Files (which is probably my fave yet in this tenth season), Outsiders (where you'll learn about a "pitfight"), and Lucha Underground (spoiler alert: it involves baby oil).
What happened this week on Today In Pop Culture? Turntables, flying cows, Modern Art outrage, King Tut, and cats.