Published on February 10th, 2016 in: Culture Shock, Magick, Music, Today In Pop Culture |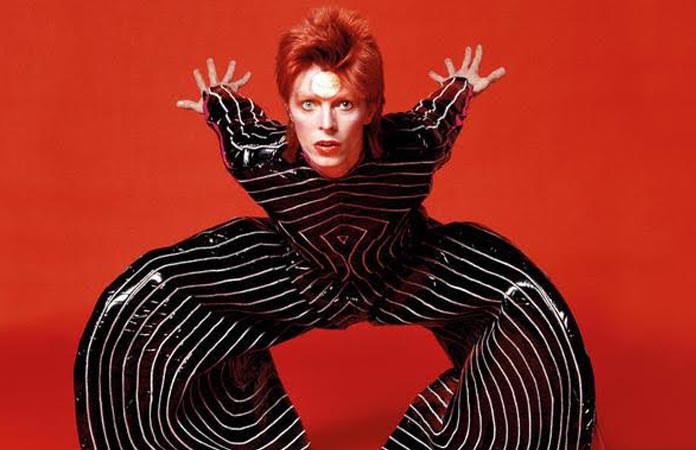 There's always a reason to talk about David Bowie, as far as I'm concerned, but not always within the context of this column. So, when the opportunity arises to write about the man, and remember him within historical parameters and important dates, I'm going to do that. Get used to it.
Get used to it.
On this date in 1972, at a London club called the Toby Jug, about 60 hip, young, swinging kids attended a concert. The headliner was David Bowie, as you've probably figured out, but it wasn't just David Bowie.
This is the day that Ziggy Stardust made his first public appearance.
Bowie built a career on changing his identity and androgyny, and his first big character was Ziggy Stardust, along with his band, the Spiders from Mars. Ziggy was either from space or had direct communication with space people, and he was trying to send some kind of message of hope to humanity. Ziggy had a dark side, too, and he fell into the same traps that most rock stars do. Drugs. Booze. Women. Men. The whole rock and roll scene.
Eyewitness accounts say Bowie was wearing the same outfit as he was on the album cover. They say it was a fast-paced two-hour show, with an acoustic set in the middle. They say everything changed that night, that the energy in that building guaranteed that nothing would be the same again. Those 60 people watched the birth of a legend.
It's true.
Ziggy Stardust really did change everything. You know this. The world knows this. Bowie combined theater and rock and roll in a way no one had ever seen before. The Who had their pinball wizard, The Kinks became The Village Green Preservation Society, but Bowie?
He took it all too far.
But, boy, could he play guitar.