Published on January 7th, 2016 in: Best Of Lists, Movies, Music, TV |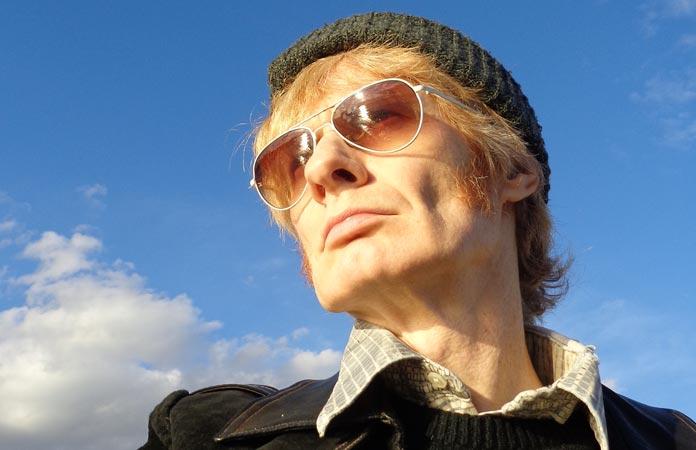 2015 was jam-packed with life events and huge amounts of work, but I barely left NYC.
Here is my bloated 2015 cultural year-in-review list.

Thirty albums I enjoyed in 2015 (although not all of them came out in 2015)
Anna Von Hausswolff, The Miraculous (Other Music)
Disasterpeace, It Follows OST (Milan)
Zs, xe (Northern Spy)
Sinoia Caves, Beyond The Black Rainbow OST (Jagjaguwar)
Drew McDowall, Collapse (Dais)
Alessandro Alessandroni, Angoscia / Inchiesta (Intervallo/ Sonor Music Editions)
The The, Hyena OST (Cineola / Death Waltz)
Nordic Affect, Clockworking (Sono Luminous)
Poil, Brossaklitt (AltRock Productions)
Liturgy, Ark Work (Thrill Jockey)
Todd Rundgren / Emil Nikolaisen / Hans Peter Lindstrom, Runddans (Smalltown Supersound)
The Prodigy, The Day Is My Enemy (WB)
Breznev Fun Club, Il misantropo felice (AltRock Productions)
Jimi Tenor & Umo, Mysterium Magnum (Herakles)
Bjork, Vulcinara (One Little Indian)
Corima, Quetzalcoatl (Soleil Zeuhl )
Rhun, Ih (AltRock Productions)
John Luther Adams, Become Ocean (Canteloupe)
Daníel Bjarnason, Processions (Bedroom Community)
Arrigo Barnabe, Clara Crocodilo (Independente)
Gazelle Twin, Unflesh (Last Gang)
Death Grips, Fashion Week (Third Worlds)
Koenraad Ecker, Ill fares the land (Digitalis Recordings)
Defce, Surface Tension (Ohm Resistance)
Diplo and Skrillex present Jack Ü (Mad Decent)
Helm, Shattered Miniatures / Chrysalis / Hollow Organ / Impasse EPs (Alter)
d/p/i, mn roy (d/p/i)
Hudson Mohawk, Lantern (Warp)
OneOhTrix Point Never, Garden of Delete (Warp)
Anna Thorvaldsdottir, Rhizoma (Innova)
Norman Westberg, 13 (Room 40)
North Sea Radio Orchestra, North Sea Radio Orchestra (Oof Records)
Franz Ferdinand & Sparks, FFS (Domino)
I went to dozens of concerts and events in 2015. Here are some of the most notable. All in NYC except where noted.
Feb 04: Vessel / Container / Noveller at The Wick
Mar 05: Tony Conrad / Charlemagne Palestine at First Unitarian Church, Brooklyn
Mar 17: Johan Johannssen at Metropolitan Museum
Apr 13: Magma at Le Poisson Rouge
Apr 22: Zs / Cloud Becomes Your Hand at Union Pool
May 08: Muse at Webster Hall
May 16: Tredici Bacci at Trans Pecos
Jun 06: Tyondai Braxton "Hive" at The Kitchen
Jun 26: La Mar Enfortuna at The Owl Music Parlor
Jun 29: Melvins at Santos
Jul 31: La Monte Young at DIA
Sep 04: Chemical Bros at Electric Zoo Festival
Sep 18: Argento Ensemble at the Bohemian National Hall
Sep 21: Lawrence English at the Drawing Center
Sep 26: Cheap Trick at the Capitol Theater, Portchester
Oct 06: FFS at Terminal 5
Oct 15: Ashcan Orchestra at Le Wallet in Bushwick,
Oct 18: Jack Quartet at Merkin Hall
Oct 20: Kronos Quartet play Crumb's Black Angels on the Irtrepid
Oct 29: Elysian Fields at The Owl Music Parlor
Oct 30: John Zorn pieces for piano and cello at National Sawdust
Nov 08: Nick Didkovsky performs Pretties For You at The Stone
Nov 12: Anna Von Hausswolff at St Vitus
Dec 03: Tristan Perich at Roulette
Dec 20: Lary 7 at Theater 80 at St Marks Place
Film:
Goodnight Mommy
Hyena
Leviathan
Ida
TV:
Nathan For You
I also keep a Tumblr blog where I talk about events I check out and other cultural obsessions. http://jgthirlwell.tumblr.com/
Find out more on JG Thirlwell on foetus.org. And keep you ears peeled for his soundtrack work on the upcoming sixth season of The Venture Bros., premiering January 31 on Adult Swim.