Published on November 19th, 2015 in: Canadian Content, Concert Reviews, Current Faves, Music, Reviews |
November 18, 2015
Toronto, ON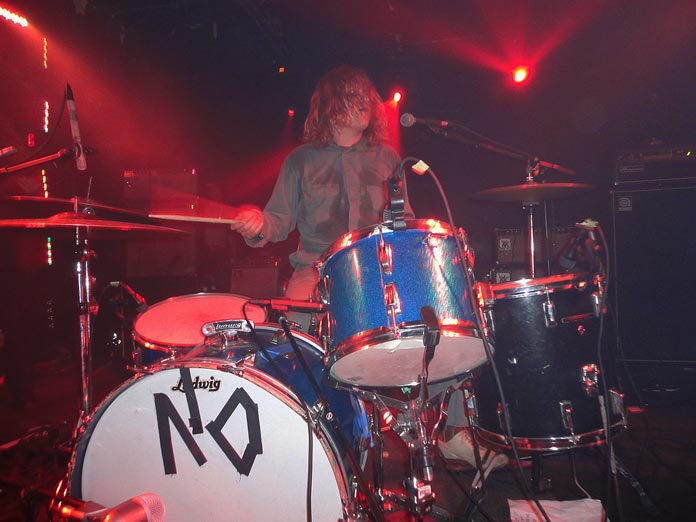 Last night's Fuzz show at The Hoxton was full of surreal, sweaty shenanigans.
Last minute additions Crosss opened and, their Melvins-style sludge rock was a great way to warm up the crowd. My only complaint was not being able to hear the vocals of singer/guitarist Andy March.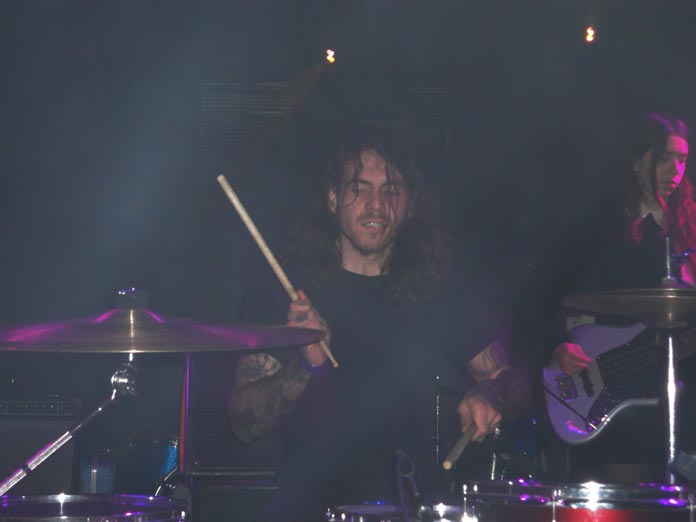 Next was L.A.'s Walter, whose album "Get Well Soon" dropped on Burger Records (where else?) October 16. I didn't expect a band with such a seemingly uninspired name to be so flat-out incredible. While drummer Ross Chait and bassist Misha Lindes were no slouches, it was nearly impossible to keep my eyes off of singer/guitarist Patrick Nolan's nimble fingers. The man is a wizard. Listening to their songs on Bandcamp gives only a whiff of how incendiary they are live. So incendiary, in fact, that the monitor in front of Lindes caught fire at one point and continued to smoke for the rest of the night.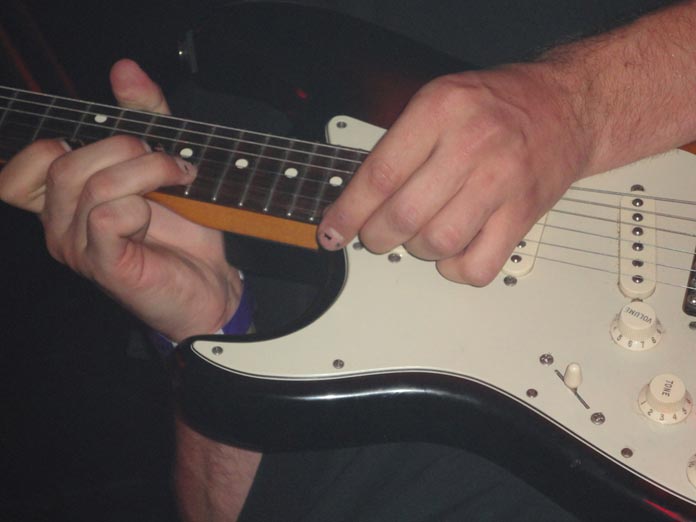 This was not the only issue that Walter had with the sound equipment at The Hoxton, however. Chait had to take five to fix his snare drum towards the beginning of their set, and Nolan's jaw-dropping solos were interrupted several times by cords that rendered his pedals inoperable. His frustration was apparent and understandable, but regardless, they put on one hell of a show. If you have not yet checked out this band, you must do so immediately. Even better: go see them live for the full experience.
How much more praise can I heap upon Fuzz? They are the real fucking deal, my friends. Their set was loud, fast, and remarkably tight, and they played a judicious mix of songs from their first album as well as the new one, even throwing in a blistering cover of King Crimson's "21st Century Schizoid Man" towards the end.
Although there was a large pit behind me during Walter's set, things spun rapidly out of control during Fuzz's performance when everyone was immediately crushed against the stage. There was a bearded stage manager in the back with an extremely worried look on his face for the rest of the night, which provided an amusing counterpoint to the wide grin of Misha Lindes, who stood next to him, taking lots of photos of the crowd going insane.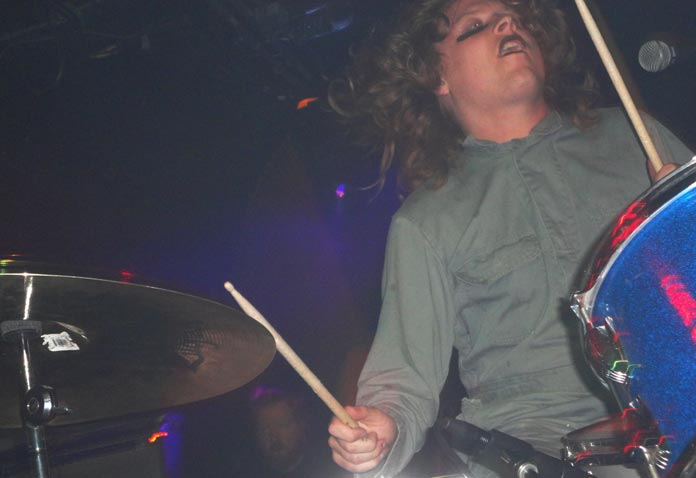 The writhing sea of bodies crashing into me was somewhat bearable until my thighs became jammed against the metal lip of the step in front of the stage. Luckily, I was able to crouch on that step for a while until my right foot went numb. At that point, I just gave up and sat on the stage itself, right in front of the monitor. This came in handy when bassist/singer Chad Ubovich destroyed his mic stand and I was able to hold it up for him when the band launched into their encore of "Red Flag."
I know this makes me sound like an old grump, but let's be real. Being part of a mass of people enjoying a great band is a thrilling experience. Getting kicked in the head by stage divers? Not so much. Besides, who wants to look at some shirtless dude showboating in front of the crowd? We're here to see the band, not your bare ass. At any rate, at least finish your drink first. Getting half a beer dumped on my head is a real bummer.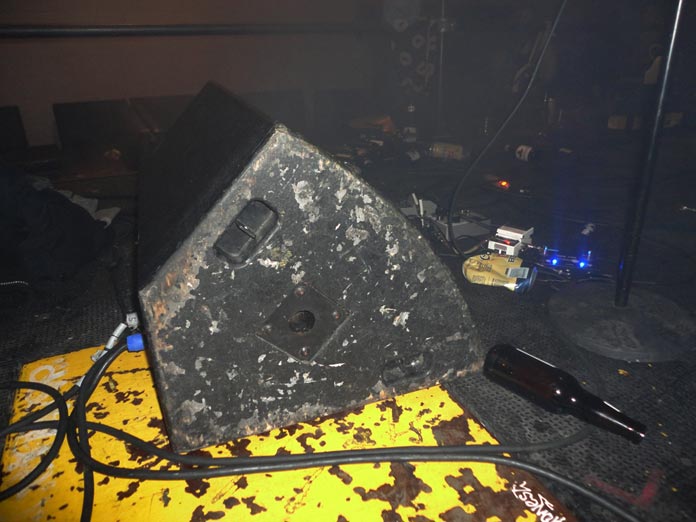 [TABLE=42]