Published on September 22nd, 2015 in: Canadian Content, Concert Reviews, Current Faves, Music, Music Festivals, Reviews |
By Tyler Hodg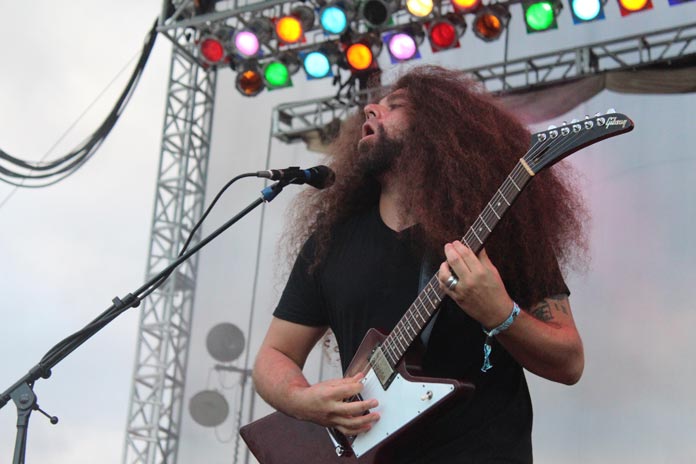 Coheed and Cambria
Toronto music fans came out in droves to witness this year's Riot Fest. The traveling festival made a stop in "The Six" on September 19-20, with international artists such as Weezer, The Prodigy, Motorhead, Wu-Tang Clan, and Canada's hardcore darlings Alexisonfire all showcasing their stellar live shows to a very hungry crowd.
The two days were filled with good music and vibes throughout (despite a torrential downpour on day one), so here are some stand-out performances that rocked Toronto at Riot Fest:
Coheed and Cambria (September 19)
Coheed and Cambria is a band you might have heard before, but if you haven't yet, you should. Surrounded by a cult-like following, the band performed a solid collection of songs from their back catalogue, in addition to two new songs: "You Got Spirit Kid" and "Here to Mars." It's rare for Coheed and Cambria to put forth a bad performance, so it came as no surprise to fans that this was yet another show to remember.
It's hard not to be won over by Against Me!'s dynamic live presence. From drummer Atom Willard to singer Laura Jane Grace, all members of the band were on top of their game, and their live show had a great sense of electricity. The short setlist of five songs left the entire crowd wanting much, much more.
Weezer played not one, but two nights of Riot Fest. On Saturday, the band performed their classic album Pinkerton, while Sunday was a full play-through of their equally classic debut The Blue Album. Fans remain divided on Weezer's newer releases, but the positive opinion of their older material remains untouched. The audience ate their performances up and the band came off as appreciative for the fan support over the years, with Rivers Cuomo even proclaiming to the crowd that, "Weezer loves Canada!" If the two nights were any indication, Canada loves Weezer, too.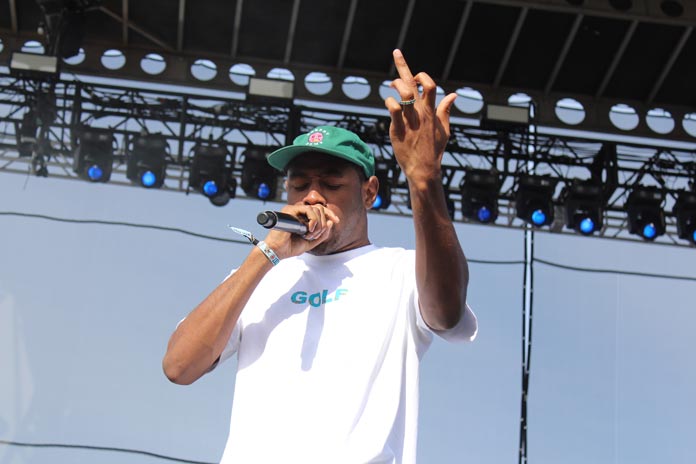 Tyler the Creator (September 20)
Like him or hate him, Tyler the Creator is brutally honest. He isn't shy about his feelings, and won't withhold them during a live set. The California-based artist would banter with the crowd between every song, either making fun of them or showing his respect for them (which was entertaining regardless). The bare-bones stage helped hone in on what's truly important: the music. Tyler the Creator is a fantastic hip-hop artist and his performance was further proof of that.
Playing their revolutionary album And Out Come the Wolves in its entirety, Rancid set the festival ablaze with their signature high-energy stage presence. The punk legends received exactly the reaction they deserved: thunderous applause and a whole lot of action within the crowd.
---
Unfortunately for some bands, like GWAR, their set times were cut short due to heavy rainfall on day one. But despite the massive amount of mud that was created, fans embraced the mess and opted to enjoy their time regardless. Between Alexisonfire announcing their official reunion during their set, to Weezer performing two classic albums, there were plenty of impactful moments that occurred at Riot Fest 2015, making it a memorable weekend for all that attended.
[TABLE=40]