Published on August 19th, 2015 in: Feminism, Movies, Pop Culture News, Science Fiction, Upcoming Movies, Upcoming Releases |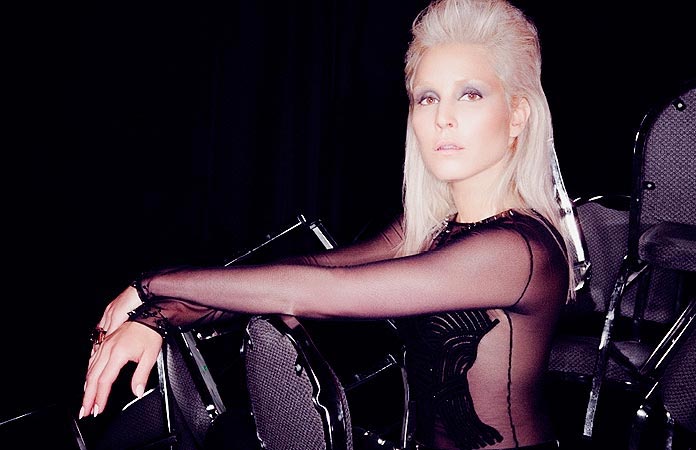 It's been a while since we've seen a Noomi Rapace movie in theaters. She co-starred in last year's excellent The Drop with Tom Hardy, while another film with Hardy, Child 44, seemed to come and go with nary a whisper, unless you count the dreadful 24 percent rating on Rotten Tomatoes.
But there is great news for fans of the actress. She has just started filming in Romania for the upcoming sci-fi thriller Whatever Happened To Monday?, directed by Tommy Wirkola of Dead Snow and Hansel & Gretel: Witch Hunters fame.
Here's the plot synopsis:
Set in a world where families are allowed only one child due to overpopulation, a resourceful set of seven identical sisters must avoid governmental execution and dangerous infighting while investigating the disappearance of one of their own.
Rapace will play all seven sisters, which sounds like she might be watching a lot of Orphan Black to prepare for the role. The film also stars Willem Dafoe and Glenn Close, in addition to featuring Dutch actor Marwan Kenzari and two Norwegian actors, Christian Rubeck and Pal Sverre Hagen.
What does this mean for Ridley Scott's Prometheus 2, which seems to keep getting delayed? According to Total Film, Scott will begin shooting that in January 2016.
In the meantime, Rapace's schedule is already full of promising projects, or at least that's what IMDB indicates. Steven Shainberg's Rupture, another science fiction thriller, is currently in post-production, while Michael Apted's action flick Unlocked is also slated for a 2016 release. She's scheduled to star as Maria Callas, the famed opera in a biopic from Whale Rider director Niki Caro as well as The Price, a thriller co-starring Michael Shannon and set in France.
Rapace seems to excel at thrillers and sci-fi films (I'm an unabashed fan of Prometheus) as well as action movies, and she was a bright spot in the otherwise workmanlike Dead Man Down, so it's good to see she's going to remain in those genres, at least for the time being.