Published on July 10th, 2015 in: Current Faves, Music, Music Reviews, Reviews |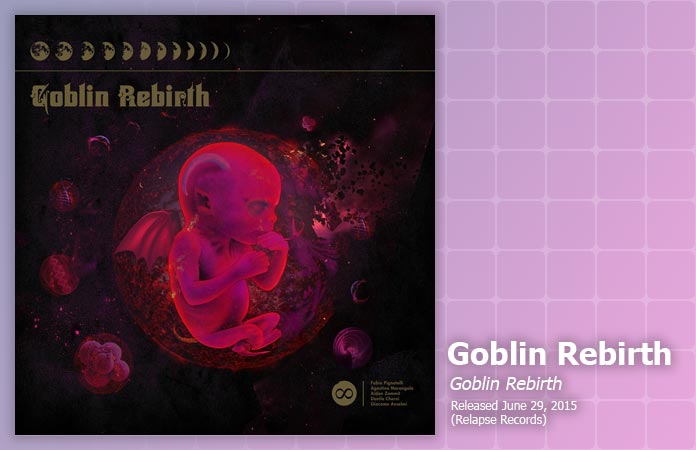 We—and by "we," I mean no one but me—call it "State Fair Syndrome." Creative differences between members split up a band. The musicians don't like each other, but they like the money the band brings in. Sometimes,one band member, a smart one, will trademark the band name so no one else can use it. That way they still have the prestige and brand recognition of that famous name while ditching the rest of the band members for session musicians or road dogs who don't charge as much. This is how you can have different iterations of the same band, with slightly different names, touring at the same time. These bands, with a splintered draw, end up playing smaller venues or, as previously stated, the state fair circuit, right next to the Tilt-A-Whirl along with Night Ranger without Tommy Shaw, who is currently fronting Styx without Dennis DeYoung.
This is not meant to deride Night Ranger, Styx, or Dennis DeYoung, who have all been putting out fine music for over 30 years, with different line-ups and clever ways of delineating which version of themselves they are. Claiming that older bands can't make good music just because they've been around for a while is like saying you can't make a decent sandwich once you turn 40.
No band represents this iteration fluctuation quite like the Italian progressive rock band, Goblin. They are best known for their soundtracks for Dario Argento films from the last few decades. You might also know them as Back to the Goblin, New Goblin, The Goblin Keys, Daemonia (to an extent), Claudio Simonetti's Goblin, The New Originals or the latest version of the band, Goblin Rebirth. This lineup includes two members of the original band: drummer Agostino Marangolo and bass player Fabio Pignatelli.
The press release for their eponymous debut states that Goblin Rebirth is an "instantly classic album that tells the tale of an imaginary film about the birth of an evil dwarf-like monster." That's cool, but if you didn't know this was a concept album, it wouldn't matter. Well, maybe you like evil dwarves. Here you go; this album is tailor-made for you.
Goblin Rebirth is also a throwback to the band's older material. In the opening song, "Requiem for X," the listener is greeted with trademark Goblin sounds. There's the celeste, that haunting music box tone. There's the pipe-organ sound, gothic and hollow. The frenetic drumming of Marangolo keeps everything grounded, delivering stingers with kick-drum and crash cymbals. Even with only two-fifths of the original line-up involved, it sure sounds like Goblin.
"Mysterium" may be the standout track on Goblin Rebirth. The muted guitar riff and what seem to be almost nonsense keyboards slide together slowly, forming a Jenga-like tower of madness, deconstructing and reconstructing itself with precision and skill. All that's missing are the Cthulhu chants.
What's interesting about this album, though, is how much it goes beyond standard Goblin music. This album represents a real return to their progressive rock roots, and one is never quite sure where the music is leading. While much of Goblin's repertoire is slow, almost atmospheric, this album has a strange tendency to boogie. It's fast paced, propelled by the rhythm section instead of the keyboards. Yet each song is tonally different, like each selection is layered with musical mousetraps, ready to spring open at the listener, changing the direction of the whole thing.
It's been commonplace to call Goblin a progressive rock band. What's surprising and great about Goblin Rebirth is they really have progressed.
And they rock.
It's easy to dismiss an album like this, like we did Chinese Democracy on a larger scale. There are different people in the band! They're going to suck now, like Guns 'n Roses without Slash! Maybe we'll go see them when they play Knotts Berry Farm.
Don't be that person. And especially don't be that person in this time, where we're getting new music from John Carpenter and re-issues from Claudio Simonetti. Great things are happening right now in the music-without-lyrics world, and Goblin Rebirth (and Goblin Rebirth) are a welcome addition to it.
Goblin Rebirth was released by Relapse Records on June 29.