Published on June 19th, 2015 in: Comics, Pop Culture News, TV |
By Tim Murr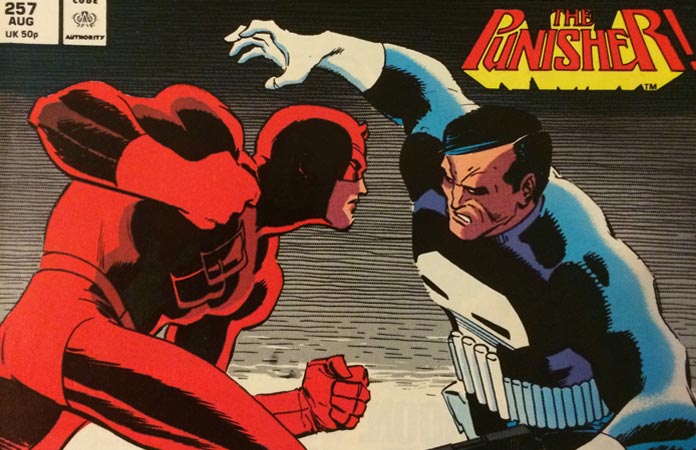 For fans of the Netflix hit series Daredevil, the news is very good. A second season has already been announced. Since then, the rumor mills have been churning about who the antagonist might be. Fans' wish lists of villains are long, but Bullseye and The Punisher have been high on almost everyone 's list.
Last week news leaked that action god Jason Statham had been cast as Bullseye, but that's apparently no longer true. What is true, and just as, if not more exciting is that Jon Bernthal has been cast as The Punisher! If the name doesn't ring a bell, he was Shane on the first two seasons of The Walking Dead and was one of the standout stars. Imagine Shane with a New York accent and yeah, he's The Punisher.
Bernthal adds to an already stellar cast that knocked it out of the park with Season One. Whoever winds up playing Bullseye will have stiff competition for fan favorite.
If we have both The Punisher and Bullseye, we can narrow down the stories the show creators may pull from, namely Frank Miller's Gang War, which featured both characters. That story was from the era that just preceded Elektra's first death and could work with or without her. While no announcement about her in Season Two has been made at this point, the producers wouldn't hurt themselves by saving her for Season Three, if for no other reason than to put a little more distance between the series and the movie.
The real news here, to me anyway, is the oncoming showdown between The Punisher and Daredevil. I grew up on Punisher comics and fell in love with Daredevil comics through a special two-issue crossover. Each issue told the same story, but from the perspectives of each book's star. I preferred Daredevil and collected his comics for years after I gave up on Punisher. I've parted ways with the Punisher many times over the years, because I've always believed the character works better in a mini-series or as a guest star. The number of great Punisher runs is high, but the filler issues are a drag.
Bernthal's exit from The Walking Dead was big. I for one missed him in Season Three. To have him joining another great series as another great character is fantastic news. Here's hoping he gets to appear in Captain America: Civil War, also, because the Punisher's presence in the original series was one of its highlights.