Published on June 19th, 2015 in: Movies, Pop Culture News |
By Tim Murr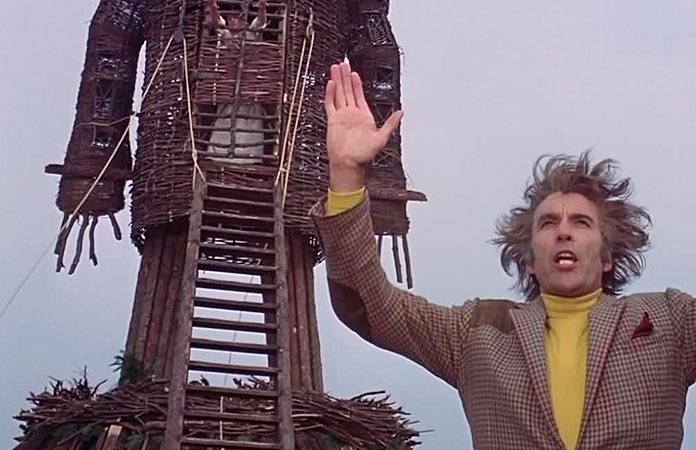 The man who hunted Nazis in WWII and played some of the greatest villains in cinematic history has passed away. Christopher Lee was an intelligent, charming man. He was knighted. He was a descendant of Charlemagne. He recorded two metal albums when he was in his '80s and '90s. He was an amazing talent to say the absolute least.
He redefined Dracula, not to mention Frankenstein's monster, for Hammer Films in the 1950s and he portrayed Saruman in Peter Jackson's Lord Of The Rings films. And though he turned down the role of Grand Moff Tarkin (taken by his frequent co-star and friend, Peter Cushing) in Star Wars: A New Hope, he returned as the diabolical Sith Lord Count Dooku for Clone Wars and Revenge Of The Sith. These roles hardly scratch the surface of a career that spanned nearly 70 years.
His Wiki page is more fascinating than any other actor's that I've read. I find it difficult to write while looking at the list of films I either haven't seen, like The Devil Rides Out, or haven't seen in a very long time, like The Howling II. Then there are the roles he played, like Francisco Scaramanga in The Man With The Golden Gun, which I saw before I had any idea who Lee was. Another role (the one Lee turned down Star Wars to do) actually turned me into a late night TV junkie. It was called Starship Invaders.
In the third grade, I had woken up in the middle of the night, feeling sick to my stomach. Being a kid who was scared of absolutely everything I couldn't go back to sleep and wound up wandering around our singlewide trailer. Out of curiosity I turned on the TV to see what kind of shows were on at two in the morning. I found a movie about alien invaders (led by Lee) who were trying to conquer the world by using telepathy to cause humans to commit suicide. It was the craziest damn thing I'd ever seen. That's when I learned: don't go to sleep or you'll miss all the good stuff!
While I like to watch Christopher Lee in almost anything, one of my favorite films he did (and did for free because the budget was so small) was The Wicker Man, a brilliant piece of British folk horror about a devoutly Christian policeman who comes to a little island looking for a missing girl and runs up against paganism and conspiracy. As Lord Summerisle, Lee is amazing and the film is one of the most unique horror films you'll ever experience.
Christopher Lee was a singular, giant talent, always fascinating to watch, regardless of the quality of the film itself. He will be sorely missed and never replaced. The world is a better place for having had him with us for 93 glorious years.