Published on June 19th, 2015 in: Pop Culture News, Trailers, TV |
By Tyler Hodg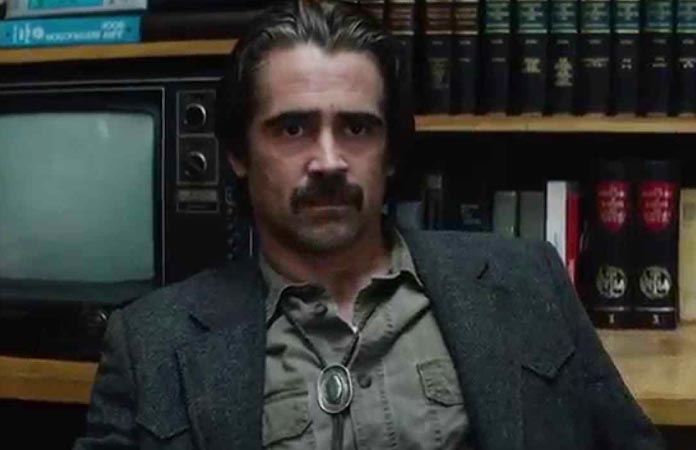 With the second season of HBO's True Detective nearly upon us—June 21 to be exact—unanswered questions about the show continue to accumulate. Little information about the plot and characters portrayed by Vince Vaughn, Colin Farrell, and Rachel McAdams has been revealed, but that's not necessarily a bad thing; ambiguity can preempt expectations one might have, as there isn't much there on which to base opinions. The latest trailer for the upcoming season gives a decent visual of what's in store—and it's safe to say that it we are all in for a pretty sweet treat.
I have to admit, I'm not the biggest fan of Vince Vaughn or Colin Farrell as actors. Their unique identities have never appealed to me—for whatever reason—yet somehow, I find myself drawn to their characters in True Detective. Maybe it's the fact that Vince Vaughn is stepping out of his established archetype. Maybe it's the fact that Colin Farrell has an awesome moustache. Regardless, I'm quite intrigued to see how their characters develop as Season Two progresses.
Aside from the lead male roles, I am also looking forward to Rachel McAdams's character. There is an obvious righteousness exuded by her police officer persona, yet I'm willing to bet that there is plenty of grit as well. In the new trailer, she is shown honing her knife skills, which hopefully will come into play at some point before the final episode concludes.
Transferring from the first season to the second, the overall tone appears to be intact, but if I had my way, the new storyline will find room for a few more comedic moments in its macabre narrative than the debut season did. When a series is too dramatic, it walks a fine line between brilliance and pretentiousness, and some of the previous episodes dipped into both categories. Additionally, the change of scenery from Louisiana to California will make for an interesting dynamic as the previous setting was just as much of an important character as the ones played by the actors.
While the first season of True Detective is still impressive, I don't think it lived up to the massive hype it received prior to its airing. It wasn't the groundbreaking show many thought it would be, but it was far from terrible. In regards to the second season, there is a high possibility that I'll find myself enjoying the program much more, due to the sheer fact that I have now voided all my expectations of what the show should or shouldn't be. The best way to watch television is to be completely unbiased—or at least until you've seen it!