Published on May 22nd, 2015 in: Horror, Interviews, Music, Reissues, Retrovirus |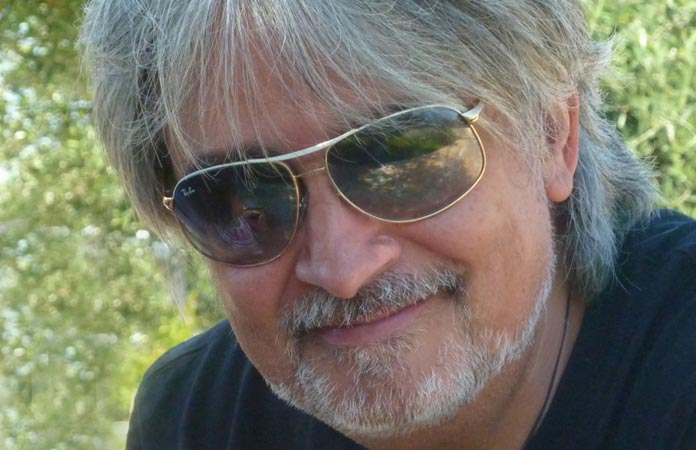 As a founding member of the Italian progressive rock band Goblin, Claudio Simonetti has helped create some of the most famous and recognizable horror soundtracks of the last 50 years. His side bands, Daemonia and Simonetti Horror Project, have also met with great success. Popshifter spoke with Simonetti about the upcoming 30th anniversary re-release of the Demons soundtrack, American fame, and the horror of working for a major label.
Popshifter: Demons is an interesting soundtrack.
Simonetti: Yeah, this is a very popular film. I'm glad about that, because it was my first film with Lamberto Bava and after 30 years, people love it and that's incredible. I'm happy about that.
Popshifter: This was a solo deal for you; you didn't have Goblin behind you with any kind of input.
Simonetti: This was maybe my second film I did by myself after the split of Goblin. Let's see . . . Goblin were finished in '78, and I just did a reunion of three members of Goblin for Tenebrae. Then, after that in 1984, I did Phenomena, then in 1985 I did Demons.
Popshifter: That was a different creative process for you, then, wasn't it?
Simonetti: Yeah. It was my first real electronic soundtrack. It was the middle of the Eighties and I did a lot of dance music in the early Eighties. So when I tried to write the soundtrack for Demons, I used the same keyboards and drum machines. I also think the song "Demon" is danceable. It was played in the discotheques, and there were a lot of remakes and covers of "Demon."
Popshifter: Did you realize how big you were over [in the United States]?
Simonetti: [laughing] No. I'm still surprised! Especially when we did the October concerts because everywhere we went, it was sold out. And I asked myself, "How is it possible that the American people, they know very well Goblin and they know Dario Argento films, and they know the songs and the soundtracks?" I don't know how old you are, but I think you are young.
Popshifter: Bless you, sir!
Simonetti: How old are you?
Popshifter: I am 45 years old.
Simonetti: Ah! You are a kid. I am 63 years old. When I did Profondo Rosso, I was the oldest member of Goblin. I was 22 years old in '75.
Popshifter: Is it safe to say you've found a home with Rustblade Records?
Simonetti: I met Rustblade this year, and they had the idea to distribute all the soundtracks, especially in America, where I didn't have very good distribution. I know they know people there very well. I hope to now seriously distribute all my soundtracks, especially in the States. This is why we are doing the special editions and the picture discs. I think Stefano from Rustblade is doing a very good job. They are not a big label, but right now, for us, it is better to work with small labels instead of the big.
When you work with Warner Bros. or Sony, they don't have the understanding of the value of the vintage or the people that love this kind of music, so they just want something like pop singers or hip-hop. Every soundtrack like this needs small labels that believe exactly in the product. You don't speak with anyone when you work with Sony. I have had a lot of contracts in the past with big labels, but you have not got a reference with someone who really believes and trusts in what you are doing.
Popshifter: If we were to go through your iPod, what are you listening to heavily right now?
Simonetti: I listen to a lot of different music. I don't have any preference. Certainly, I can hear Slipknot and Celine Dion, no problem, because it's all music and I love music. Any kind of music is good. Now, the last album I heard was John Carpenter's last album. I like it because the style of his music is very similar to mine.
Popshifter: You're the first person I've ever heard use Slipknot and Celine Dion in the same sentence.
Simonetti: [laughing] Yes! It's funny. Finally, in Rome, I will see Slipknot live, because I love them.
Check out Jeffery X Martin's review of the Demons soundtrack reissue, which was released through Rustblade Records on May 20.