Published on April 3rd, 2015 in: Horror, Indiegogo Campaign, Movies |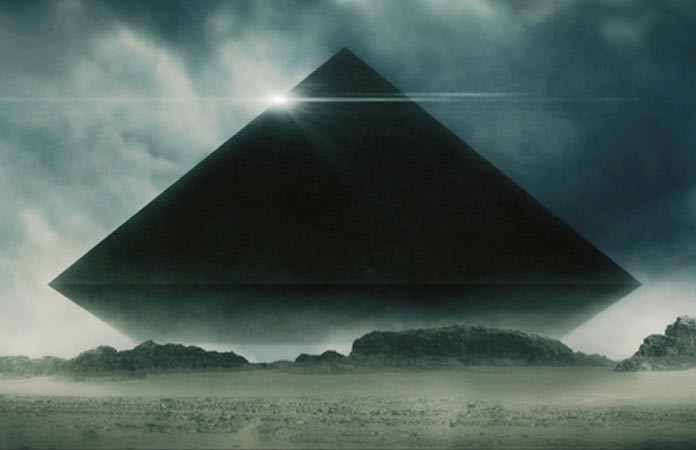 As the film's Indiegogo page states:
"The Void is an original horror film from writer/director team Steven Kostanski & Jeremy Gillespie. Best known for their work as part of the Astron-6 collective (Manborg, Father's Day), they are also design and FX veterans of major Hollywood productions (Pacific Rim, Robocop, NBC's Hannibal)."

"With this project we are pooling over ten years of experience to conjure up a terrifying film that will combine the aesthetic attitude of modern horror cinema as it emerged in the 1970s with the splatter and sophisticated practical special effects that ruled the creature features of the 1980s and early '90s. But make no mistake, unlike Manborg and Father's Day, this time we aren't joking around. We are committed to introducing audiences to a unique horror-mythology."
SYNOPSIS: In the middle of a routine patrol, officer Daniel Carter happens upon a blood-soaked figure limping down a deserted stretch of road. He rushes the young man to a nearby rural hospital staffed by a skeleton crew, only to discover that patients and personnel are transforming into something inhuman. As the horror intensifies, Carter leads the other survivors on a hellish voyage into the subterranean depths of the hospital in a desperate bid to end the nightmare before it's too late.
How could you not want to see this movie? Especially with a tagline like, "There Is A Hell. This Is Worse." Here's the teaser trailer.
Originally, The Void's crowdfunding efforts were earmarked not for the shooting of the movie itself, but to create the best kind of practical effects possible for it, with an eye towards such revered films as The Thing and Hellraiser II: Hellbound. Said Kostanski, ""With any kind of effect, practical or cg, it's best in small doses, and as always with horror movies: the less you see, the scarier it is."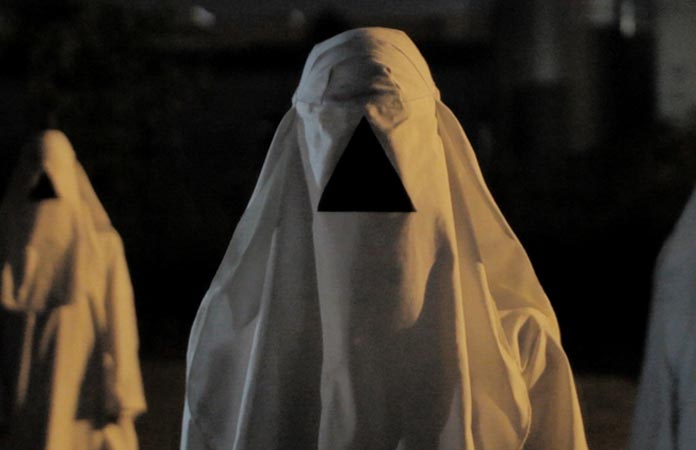 Perhaps unsurprisingly, the original goal of $50K was met in less than a month. Thus a stretch goal of $60K was created which would include a digital download of the film's soundtrack for all contributors. In a flash, that goal was met as well so a second stretch goal of $70K has been created. "All contributors will be invited to send a recording of their moans, screams, or chants to us and we will incorporate them into the soundscape of the film! Perhaps your voice will be the new Wilhelm Scream!" Perks for contributors also include buttons, bottle openers, Astron-6 movie soundtrack comp, digital download, T-shirts, Bio-Cop short film message, making of documentary, various posters with art by Justin Erickson, Graham Humphreys, Ghoulish Gary Pullin, creature masks, and more.
The campaign for The Void ends on Friday, April 10, but there's still time to participate in the fantastic interactive events the filmmakers have been hosting throughout the last few weeks.
On Saturday, April 4, Steve Kostanski and Jeremy Gillespie will be hosting a live-stream "let's play" on TwitchTV, "taking a trip through some of their favorite survival horror video games." The event will be hosted by A&C Games and best of all, if you live in Toronto you can show up to the storefront at 452 Spadina Avenue and hang out with them live!
There has been lots of incredible coverage of The Void over the last month, and Steve and Jeremy have been doing amazing things on the film's Facebook page and Instagram feed that you should also check out, but there is even more cool stuff to come, besides the movie itself.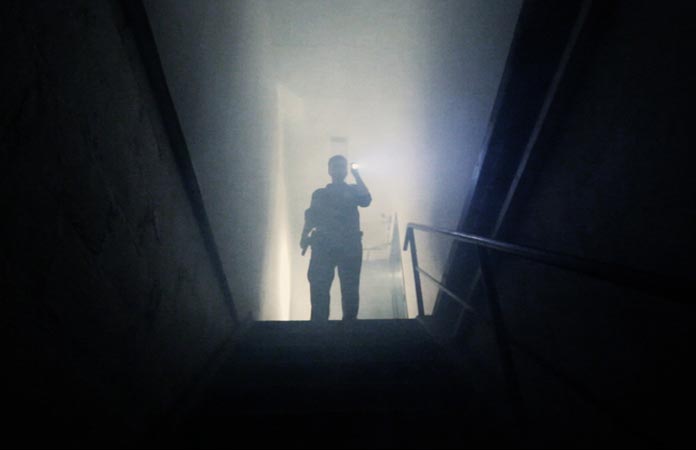 "Inspired by the extraordinary fan-art we've been seeing online, THE BOOK OF THE VOID is a project to more tangibly involve all of our patrons with the world of the film. Pledge at any perk level (including a new bare-bones $10 entry-level donation) and you'll receive a blank template upon which you'll be encouraged to fill up with creepy sketches and disturbing prose. Send the page back to us and we'll include the page in an on-screen film-prop diary belonging to a member of the mysterious cult that figures in The Void. After the prop is designed, we'll send everyone a digital copy of the book, which will feature everyone's submitted art, plus art created by the production team. Consider it a kind of exquisite corpse for The Void community."
Whether you choose to contribute or not (and I think you should), be sure to keep your eyes peeled for The Void when production wraps. To find out more, visit the film's Indiegogo campaign page.