Published on March 6th, 2015 in: Book Reviews, Books, Current Faves, Feminism, Music, Reviews |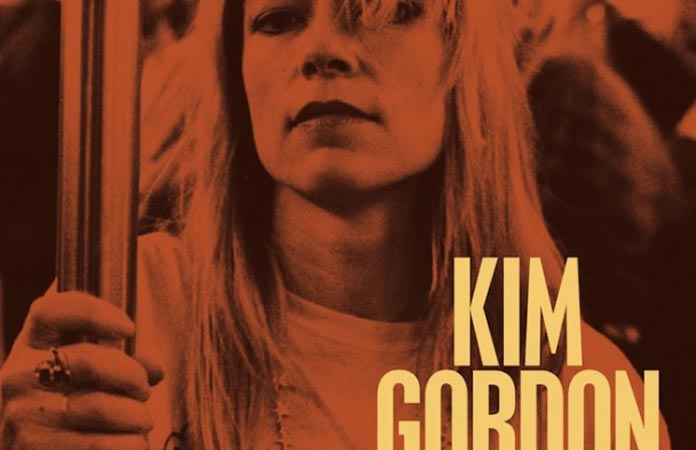 The world of rock music (and music journalism) is one big boys club. And it's no surprise that the title of Kim Gordon's memoir, Girl in a Band, is partly in reference to the incessant query "What's it like to be a girl in a band?" Despite possessing two X chromosomes, Gordon adeptly chiseled her own space in music with her own rules, coupled with intelligence and dignity. As far as her emotions, she has historically played her cards close to her chest, even appearing aloof, but when she performed "Aneurysm" at Nirvana's induction into the Rock and Roll Hall of Fame, my body tingled and I was momentarily slack jawed. I don't care what anyone else says about it, and opinions vary wildly, but Gordon's performance was one of the most visceral, authentic, fearless, perhaps cathartic, but certainly intense moments I've ever witnessed in rock 'n roll.
So despite only being a casual fan of Sonic Youth, I was excited at the prospect of reading Gordon's book. Girl In A Band elucidates upon Gordon's extensive background in visual arts and her experience with art as a citizen of old school New York City. It's about how women, particularly of a certain age group, have to fight against being "people pleasers." It's about how our family, and in this case siblings in particular, can form our self image and the image we project.
The book is about the life of Kim Gordon, but it is not strictly a Sonic Youth book, nor is it specifically about the dissolution of marriage between Gordon and long-time husband and bandmate Thurston Moore. In the latter case, Gordon manages to sum up the lack of extensive love story regalia with the quote "knowing what I know now, it's hard to write about a love story with a broken heart." She explains the situation in a way that is both honest and respectful. Anyone who has experienced divorce or a messy break-up can relate to many of the posed but unanswered questions and the new found practice of second guessing and re-evaluating one's own history.
Of course the marriage and band are mentioned, because they are part of Gordon's life story, just as being a good mother is some—but not all—of who she is (which is something only a woman in a band would have to explain). Gordon makes it apparent she has many more aspects to her life, including many forms of art, to pursue. She seems to hold a bright future doing just that.
The hardcover edition of Girl In A Band was published on February 24 through Harper Collins/Dey St. Press.