Published on November 14th, 2014 in: Kickstarter Campaign, Movies, Science Fiction |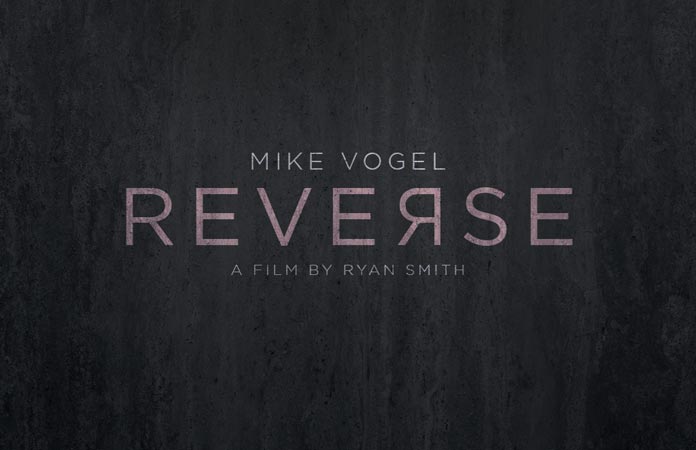 If you were lucky enough to catch After when it screened at Toronto After Dark Film Festival in 2012 (review), you will be excited about this news. Director Ryan Smith has new short film he's working on called Reverse. It stars Mike Vogel (Cloverfield, Bates Motel, Under the Dome) and the pair has started a Kickstarter to help fund it. The executive producers on Reverse are Chad and Carey Hayes, who recently brought us The Conjuring and are currently working on San Andreas with Dwayne "The Rock" Johsnson.
So what is Reverse about?
Here's the synopsis:
The protagonist of the film has murdered his wife, albeit unintentionally. Through a time travel service called Multiverse, he sees this as an opportunity to go back and save her. At the point of intervention, a new universe will be born, and he and his wife should be able to live happily ever after. But things quickly go sideways, and he has to decide just how far he's willing to go to save her.
Writer/director Smith explains that Reverse is a "character piece about a man grieving his late wife." The film examines what morality looks like in a world where we have the power to travel into the past and change things. He enthuses that he's always loved time travel stories, with particular favorites being Tim Powers's book The Anubis Gates and Terry Gilliam's film 12 Monkeys (hey, he's got great taste).
Even if you're not into science fiction, Smith says he believes that "the human side of this story will be compelling enough on its own," adding that "ultimately, Reverse is a story about regret and that's something we can all relate to."
What about the nuts and bolts of the project? Smith explains that they will be using a combination of CGI and practical effects but that he is committed to doing as many practical effects as possible, including "some complicated body double work." Sounds exciting!
Although Smith and his crew are still working out the budget for Reverse, he is quick to point out that the money from the Kickstarter project won't go to him and Mike Vogel personally because they both "want all the money on the screen."
If that wasn't tantalizing enough, Smith adds "There's only so much we can explore in a short film format, but we're hoping this leads to a feature-length version of the story."
The Kickstarter deadline is Friday, November 28 so please check out the teaser and the pitch video and give what you can!